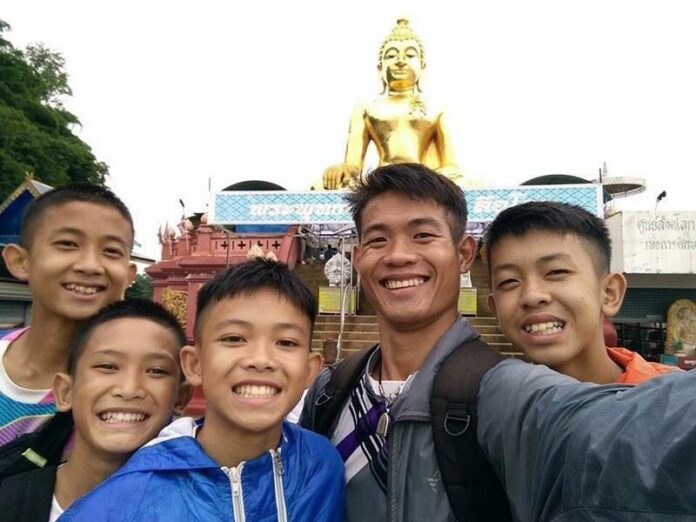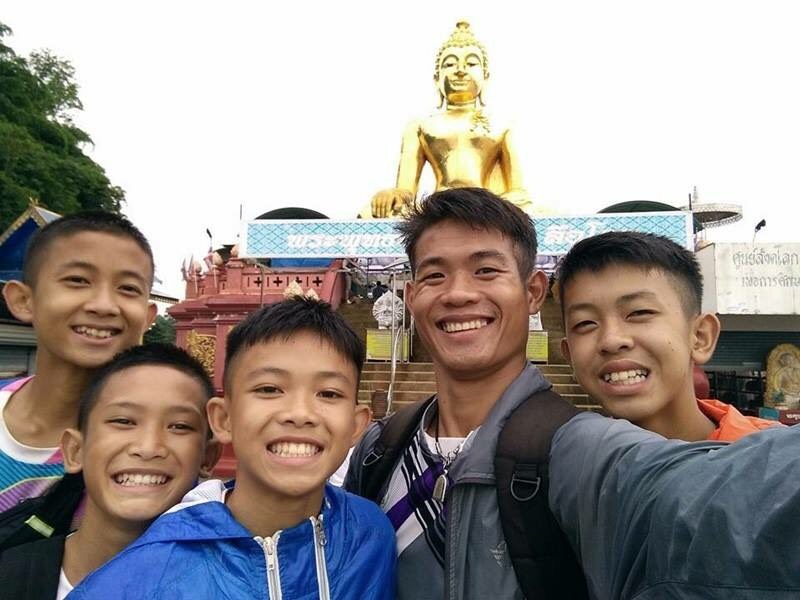 CHIANG RAI — Three members of the Wild Boars football team and their coach were granted Thai citizenship Wednesday, officials said.
A top official of Mae Sai district administration in Chiang Rai said that Coach Ekkapol Chantawong, 25; Adul Sam-on, 14; Mongkol Boonpeam, 13; and Pornchai Kamluang, 16; were among 30 stateless people who received Thai national ID cards today.
Somsak Kanakam, the district chief, said he approved the boys' applications after their authentication passed regulations, while the coach could prove that he and at least one of his parents were born in Thailand.
Ekkapol was also granted Thai citizenship as an "award of merit," Somsak added. He did not elaborate on the details.
According to the Interior Ministry, Pornchai and Mongkol qualified for citizenship as their mothers are ethnic Tai Lu who migrated to Thailand over 15 years ago. Adul is an orphan, but he also qualified as he was born in Thailand and has studied here for over 10 years.
The boys and their coach were miraculously rescued last month after being trapped inside the flooded Luang cave for 17 days. It was revealed during the operation that some members were stateless. The government had later promised to naturalize them.
Related stories: