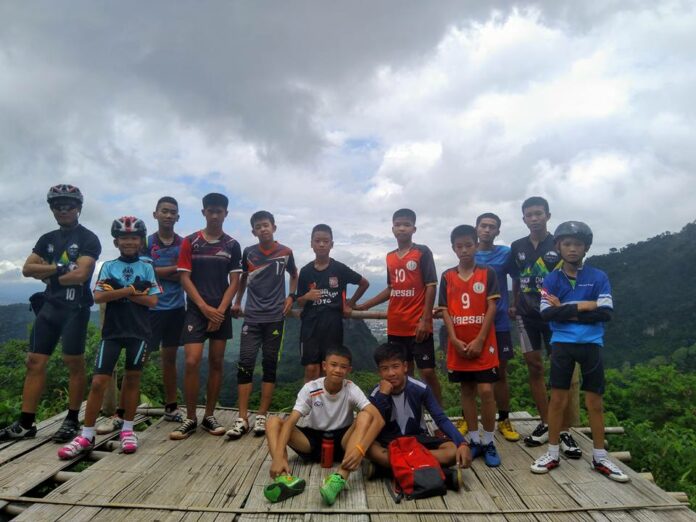 CHIANG RAI — The provincial governor on Friday denied any favoritism in considering citizenship for three members of the football team rescued from Luang cave, as the government pledges to speed up the process.
The interior ministry on Thursday promised to find a way to bestow citizenship upon Coach Ekkapol Chantawong; Adul Sam-on, 14; and Pornchai Kamluang, 16. All three were revealed to be stateless people as the world celebrated their miraculous extraction from the flooded cave after 17 days. The newly appointed governor of Chiang Rai however said everything has to run the proper legal course.
"The citizenship application process requires authentication. There's a clear rule regarding birthright citizenship, if their parents are Thai citizens or not," Prachon Pratsakun said. "I have to look through the details. It has to be processed according to the regulations."
"There are lots of people along the border who're asking for Thai citizenship at the moment," he added.
There were 438,821 people registered as stateless in Thailand as of two years ago, according to the United Nations. In a 2016 report, the UNHCR said more than 23,000 stateless people had been granted Thai nationality in the preceding four years with the goal of eliminating statelessness in another decade.
Weenas Srisook, director of the provincial administration registration, said Mae Sai authorities are now reviewing each team member's proof of identity, adding that top ministry officials have ordered they find a way to grant them citizenship within the law.
The coach and two boys have identification numbers reserved for non-Thai citizens in the process and are entitled to the same health care.
They're however not allowed to leave the country unless authorized by the permanent secretary of the interior ministry and must notify provincial authorities of their residence every time they want to leave the area, according to Adisorn Kerdmongkol, a migrant rights activist.
Veteran human rights lawyer Surapol Kongjanteuk welcomed the ministry's decision to help the boys and coach, but warned that there are hundreds of thousands of stateless people along the border waiting to be naturalized – a process that can take years.
"We've seen some positives from the Luang cave situation, such that stateless children are able to receive health care just like ordinary Thai children," he said, "The government should be applauded for understanding and caring for them as human beings. I hope they will treat all stateless people in Thailand equally."
"I hope that when the boys are fully recovered, the authorities will carry on with the process quickly," he added. "If we let time pass, I'm afraid the case won't progress [like what we've seen the past]."
Additional reporting Teeranai Charuvastra