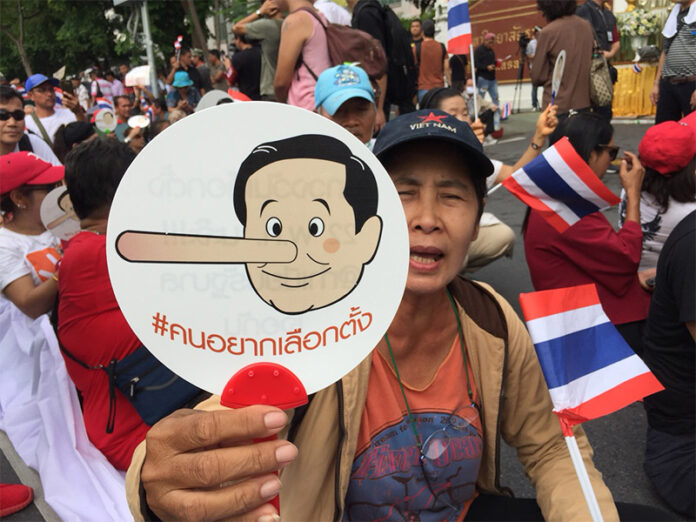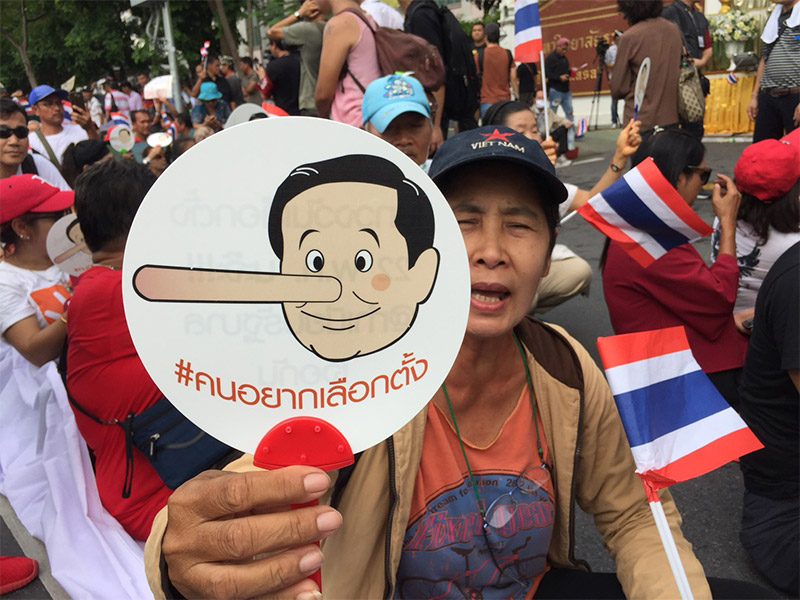 BANGKOK — The powers that be who've bottled expression and dissent for five years fear the resumption of regular political life, a top official says.
Deputy Prime Minister Wissanu Krea-ngam admitted for the first time Monday that the reason the military regime hasn't lifted the ban on political activities is because the ruling junta known as the National Council for Peace and Order is "afraid."
Keeping it cryptic, the junta adviser did not elaborate on what it is afraid of. The admission comes as calls grow for completely revoking the ban with elections promised just five months from now.
Last week Wissanu said the lifting of the ban on political activities would occur in mid-December, allowing parties to begin campaigning. The two major parties, Democrat and Pheu Thai, have called for it to be revoked entirely.
Two junta critics speculated on what the junta fears.
Pro-democracy activist Rangsiman Rome said it's simple: prosecution. Should junta leader Gen. Prayuth Chan-ocha fail to retain power after the election, Rangsiman said its self-indemnification for overthrowing the government in 2014 could be overturned.
"They also know that they are on the way down. Many people are talking about taking revenge on them," Rangsiman said by phone Monday.
Another activist, Nuttaa Mahattana, thinks the junta is afraid of the people. She said the ban that's been in place since the coup affects not just politicians but ordinary citizens including protesters such as herself, who's been charged multiple times with violating the junta's ban on political gatherings.
"They are afraid of the people… They are afraid that people will be able to speak. They are afraid of people's expressions," Nuttaa said.