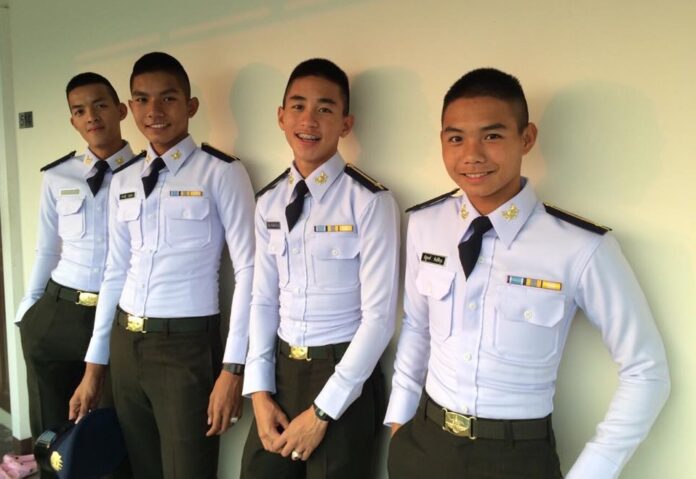 CHIANG RAI — An army unit in the north recently announced a policy its commander hopes will protect the military's politically neutral image: no uniforms in online profile pictures.
Photos of the order, issued by the provincial recruiting office, went viral Tuesday and ignited fears among other military units it signified a new universal policy. The colonel responsible for the new regulation on Tuesday dismissed those fears.
"I was the person who issued the order," Col. Sompong Unjai said in an interview. "It's an internal issue. This is not a policy of the Royal Thai Army."
According to photos of the order, soldiers under Sompong's commander cannot wear their uniforms in profile pictures on platforms such as Line and Facebook.
They are also barred from posing in uniform for photos with politicians.
Sompong said the policy was meant to discourage military personnel from associating themselves with political factions in the run-up to the election slated for February.
"It would look like we're not neutral," the colonel said. "Other people may use it to attack the military. Some former military officers are running in the election. If uniformed soldiers are seen with them, it might look like the military is siding with them."
Despite authoritative language in the order, Sompong said it was just a guideline. "It's not mandatory. Anyone who doesn't follow it won't be punished," he said.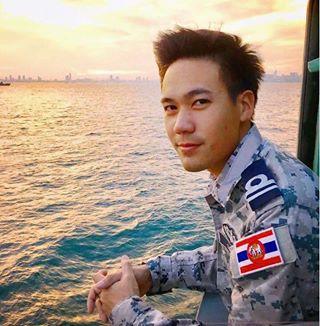 The move came days after Pheu Thai Party members complained that soldiers were seen assisting candidates from a pro-junta party traveling in the northeast. The military denied the allegations.
After Sompong's order went viral, messages spread via the Line chat application that the army is banning all soldiers from showing their uniforms on social media. One popular Instagram account that regularly posts photos of handsome soldiers and cadets says it would delete the pictures in response.
But army spokeswoman Sirichan Ngathong called it a misunderstanding. The force has no plan to institute such a ban, she said.
"Even my profile pictures show me in uniform right now," Col. Sirichan said.