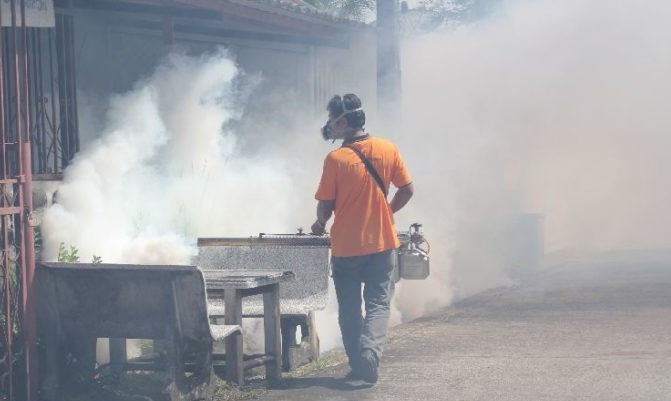 BANGKOK — Dengue deaths among Thais are up over 30 percent from last year, the health ministry said Sunday.
Low awareness about the disease was blamed by one official for the rise in deaths, but infections have also spiked by over 50 percent since January compared to the same period in 2017.
Jedsada Chokdamrongsuk, permanent health secretary, said the increased mortality was partly due to people only seeking medical attention after their symptoms become severe.
People also self-prescribe medication before seeing a doctor or do not strictly follow the treatment schedule, he added. Those who have already suffered congenital diseases are also more likely to die from dengue if they don't go to a hospital in the early stage of the infection.
The total number of infections so far this year has reached 57,129 people, 71 of whom have died.
He added that more adults have died from dengue than children, although the official statistics indicate children 5 to 14 are most likely to take ill.
Once considered a rural disease, the mosquito-borne virus has become increasingly endemic to urban areas.
Most cases this year are in the central region. Nonthaburi province has the highest death toll with six people killed, while five people have died in Bangkok since January.
Dengue high season runs June to August, as heavy rain feeds pools of stagnant water where mosquitoes breed.
Almost 40,000 people were infected with dengue during that period this year, which is about 62 percent increase from the year earlier.