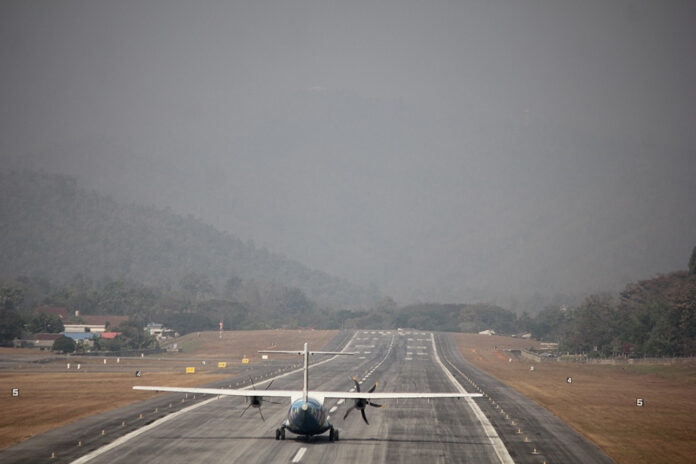 MAE HONG SON — At least two flights were canceled Friday in the northwestern province of Mae Hong Son as smog continues to surge due to intense seasonal burning.
Bangkok Airways flights to and from Chiang Mai this morning were canceled. The airline said visibility in Mae Hong Son was blocked by heavy smoke from forest fires and smog.
The Pollution Control Department said the air quality in the urban area fell to a "very unhealthy" level Friday morning with the density of the dangerous ultrafine particles at 93 micrograms per cubic meter. Officials attributed the surge to people torching fields and forests before a two-month ban went into effect today.
Related stories: