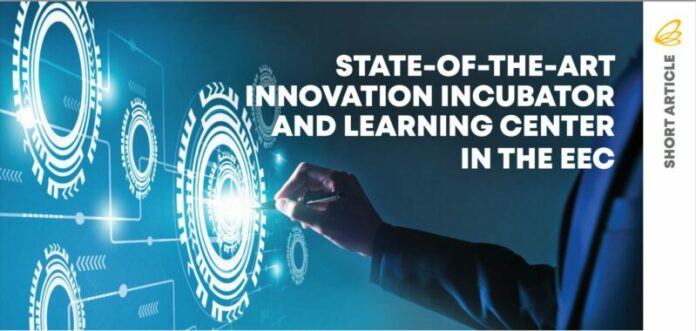 Embracing the significance of automation and robotics as the key transformative force for global productivity, the Thai government has laid strong groundwork for the growth of the country's automation and robotics industry by introducing incentives, forging collaboration with the private sector, and developing an integrated innovation incubator and learning centre in its flagship Eastern Economic Corridor (EEC).
The Automation, Robotics and Intelligent Electronics Center will be built as part of the EECi1 to be known as ARIPOLIS. Aiming to nurture innovation in robot prototypes and automation systems and translate the technology into actual usage in the business sector, the centre will serve as a comprehensive hub of R&D, incubator activities, training and education.
With its advanced ICT infrastructure and multi-mode transportation network conveniently linking its premise at Wangchan District of Rayong Province to the Asia region, EECi ARIPOLIS will provide multinational companies, local companies and startups with access to its top-notch laboratory facilities, incubation activities and learning centre and education zone, which features academies and courses focused on developing industry-specific skills.
To leverage its strong ecosystem, the National Science and Technology Development Agency, in collaboration with the private sector, has set up a Sustainable Manufacturing Center (SMC) at EECi ARIPOLIS where its Industrial IoT and Data Analytics (IDA) Platform2 is being developed to drive productivity enhancement among local factories through the usage of IIOT and data analytics.
The IDA aims to become an important incubator in which system integrators and researchers can learn and test Industry 4.0 tools, while also providing testbed and sandbox facilities for technology R&D. The overall aim is to make manufacturing, logistics and factory maintenance more productive in order to boost development of the automation and robotics industry and enhance the competitiveness of the economy.
Another key initiative in human resource development is a collaboration between the public sector, the private sector and academic institutes to set up Automation Park3 on the site of Burapha University, EEC, as a learning centre for Industry 4.0 technology.
Automation Park features a smart-factory model line which integrates automation and IIOT, such as through the usage of self-ordering automated guided vehicle robots, cloud computing and data analytics, to create prototypes for factory usage. The park will also offer co-working space and a fabrication laboratory for embedded systems. Automation Park works in collaboration with the Manufacturing Automation and Robotics Academy, the Center of Robotics Excellence, the Institute of Field Robotics and participating academic institutions in improving the academic curricula and training courses in related fields.
The human resource and facility development initiatives align with the government's efforts to drive the country to be a leading developer of automation and robotics technology and establish itself as a prominent powerhouse in Asia. Under the plan, Thailand expects to reduce its reliance on the importation of robotics parts, lower the operating costs of local system integrators and increase the number of system integrators over the next few years.
1 https://www.eeci.or.th/en/focused/automation
2 https://www.nectec.or.th/innovation/innovation-service/idaplatform.html