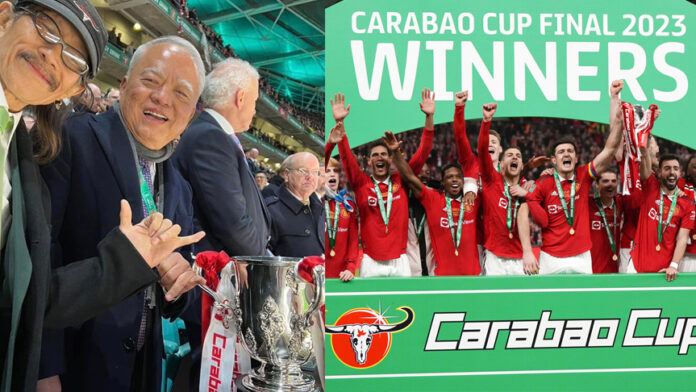 Carabao Group PCL's Chairman of the Board of Directors, Sathien Sathienthamma (Setthasit), just presented the English Football League (EFL) Cup known as the Carabao Cup trophy to Manchester United FC on Sunday, February 25, without knowing the company could continue this cup sponsorship after 2024.
Carabao is the official sponsor of the EFL for 7 seasons from 2017/2018 to 2023/2024. The league is one of the largest competitions in England consisting of over 90 football clubs and the league cup become known as Carabao Cup.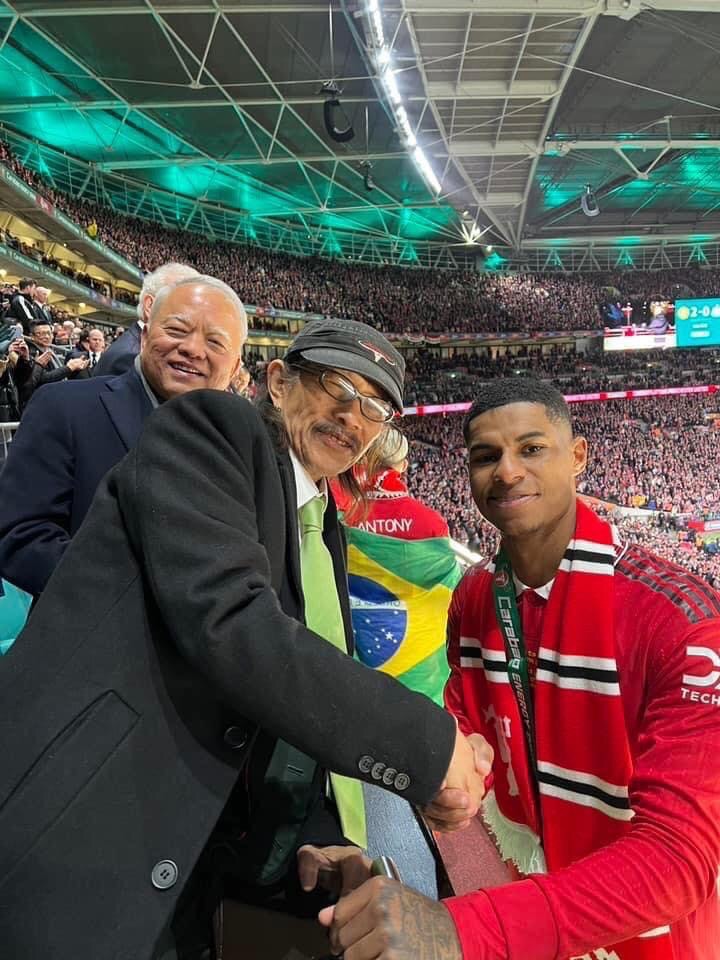 Before the final watch, he gave an interview with Prachachat Business hinting that the business storm the company was facing could have an impact on the Carabao League Cup sponsorship.
He added that the company's business in the UK was showing a continuous loss. Before COVID-19, the brand saw potential growth in the Carabao energy drink, but then came the pandemic and the fact that it is an inferior brand. The company has already signed another sponsorship deal for the Carabao Cup. After that, they will evaluate the future.
For overseas business, the company's main source of income abroad was Cambodia, Myanmar and Vietnam. The pandemic has also hampered growth in these countries.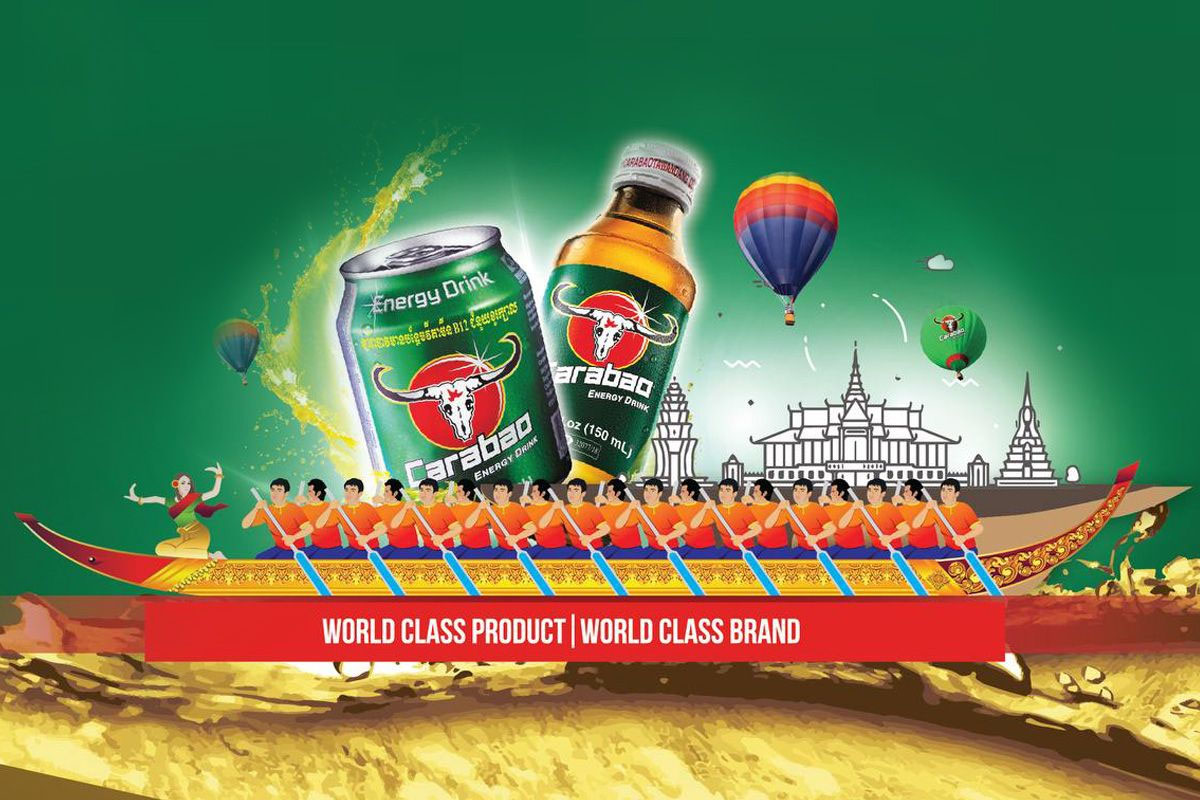 However, the company still has a decent share of revenue, especially in Cambodia, which is considered a fairly large market. Before COVID-19, the company had a turnover of about 6-7 billion baht (about 170-200 million U.S. dollars).
For Vietnam, the Carabao Group recently switched to a new distributor. Growth has not yet been significant. However, the company is now focusing on marketing. In this month the company signed a support contract with Hoang Ang Gia Lai Football Club for 2 seasons (2023 – 2024) and will work closely with the distributor on marketing campaigns. They see Vietnam as a new growth.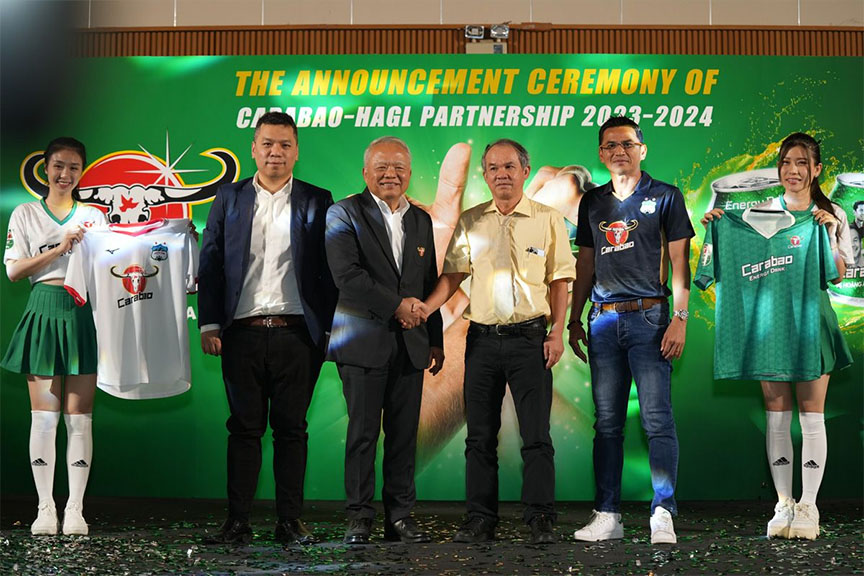 Regarding Myanmar, Sathien added that before the coup, the brand was well on its way to becoming a major player in the market. The aftermath of the coup has caused turmoil in the markets, such as import, experts and foreign exchange.
The company is planning to build a production facility in Myanmar to reduce import problems while looking for a partnership and expects results in one year.
Beer business
The Thai billionaire said that apart from an energy drink, other products in their portfolio are also witnessing growth, especially in spirits. This sector recorded a growth of 40 to 50 percent.
He added that although last year's number of 5-6 billion baht (about 140-170 million U.S. dollar) figures are relatively small compared to the hundred-billion market value, it continues to grow. They expect sales of 8-9 billion baht (about 230-255 million U.S. dollar) this year.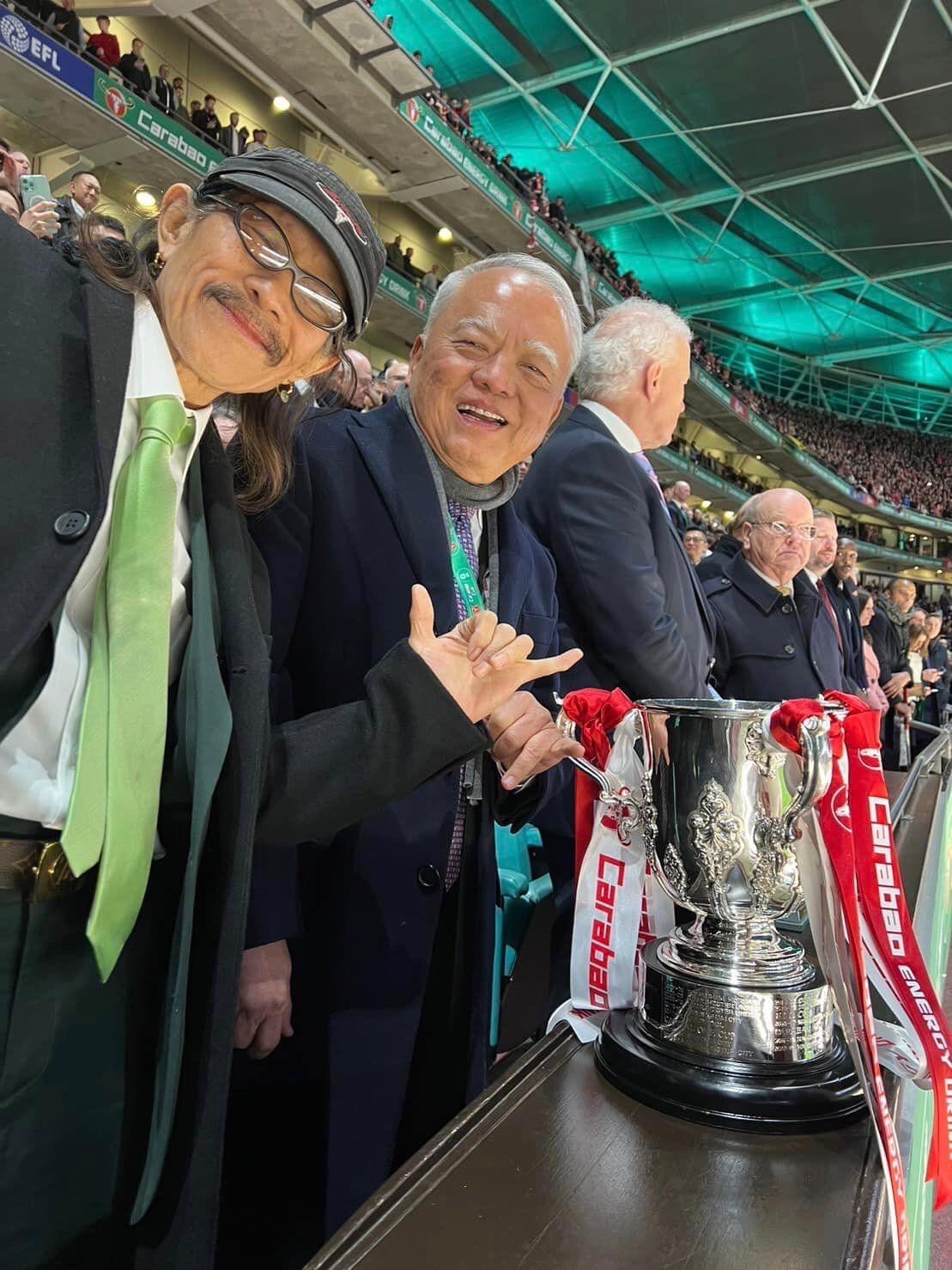 He added that the company will launch a new beer product. They have invested around 4 billion baht ( about 115 million U.S. dollar) and will initially produce around 200 million litres per year. They are now discussing the name to be chosen between Carabao Beer and Tawandang German Beer.
For marketing, they plan to adopt the spirits model by using agencies as distributors, using their more than a hundred thousand existing retail outlets and investing in modern production machinery to reduce costs and sell the product at a price that is not too high.
"As for the branding of both Carabao and Tawandang German Brewery, [I] believe Thai people are familiar with the name that has been around for more than 20 years. Producing beer is our vision because it's hard to achieve big growth with spirits alone."
Sathien founded the company in 2002 with his folk singer pal Add Carabao and took it public in 2014.
____
Related Article: