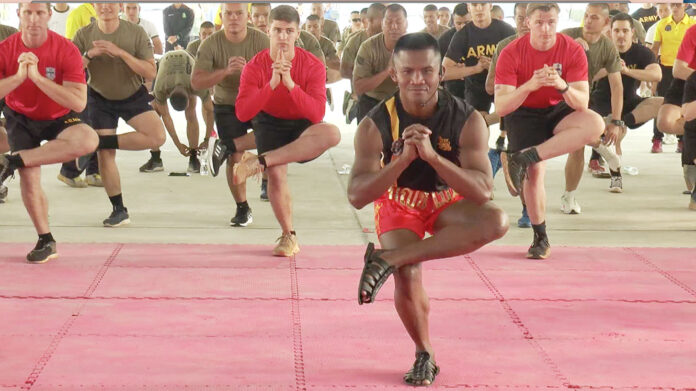 Thai boxing legend Buakaw Banchamek 40, took part in Cobra Gold's Strategic Airborne Operations (SAO) training at the 1st Infantry Regiment, King Bhumibol's Guard in Lopburi Province, central Thailand, March 5.
He gave Muay Thai lessons to American soldiers, which involve only the use of one's bare hands and punching and kicking. There were also more than 10 boxing teachers who joined in to practice the demonstration.
Today's demonstration and training of Muay Thai martial arts has brought the science of "Wai Khru" Muay Thai dance, using fists, feet, knees, and elbows, as contained in the 9 levels of training that has been certified by the International Federation of Muay Thai Associations; IFMA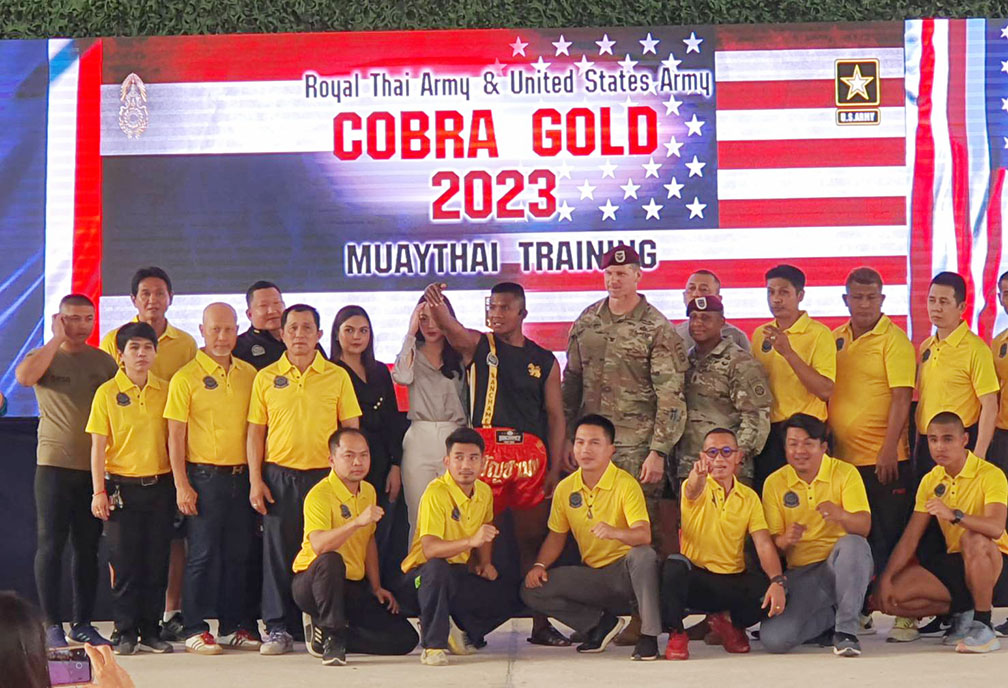 "For the U.S. soldiers training in Cobra Gold, they also want to exchange and study our culture regarding Muay Thai, which is our national art," Buakaw said.
The 42nd annual Cobra Gold exercises, a war games event, was attended by 7,394 personnel from 30 countries this year.
"This stuff we need to know how to do and to learn from one of the best in the entire world," U.S. soldier SPC Adam Castle told REUTERS.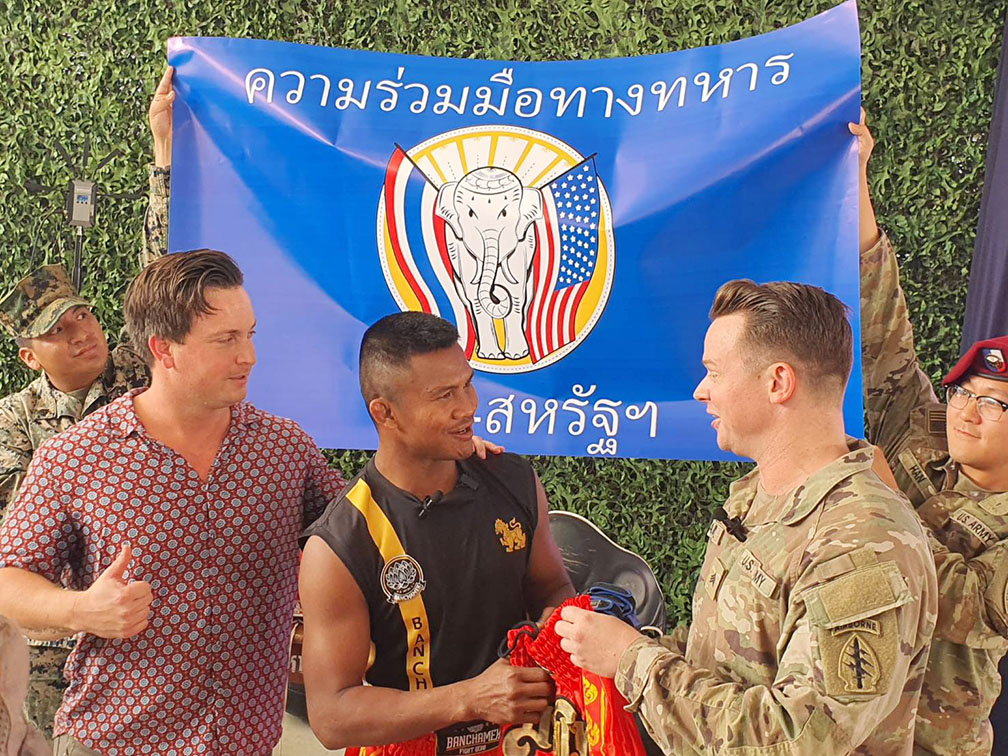 "It's been really great to learn some skills that we can take back and use in the future," he added.
Previously, Buakaw led the world's largest gathering of Muay Thai reverent dance at Rajabhakti Park in Hua Hin on February 6, as they attempt to have it recorded by Guinness World Records.
____
Related Articles: