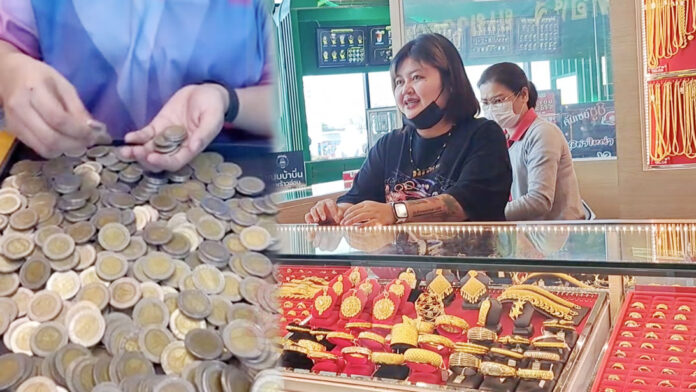 In the digital age, where people use less cash, it is rare for someone to bring 30,000 baht, or around US$ 855, in coins, to buy gold.
One gram of gold in Thailand costs 2,055 baht, or 60 U.S. dollars.
The viral video on TikTok shows a person bringing a lot of coins to the Bhuddasinchangthong shop in Sermthai Complex, Mueang Maha Sarakham District, Maha Sarakham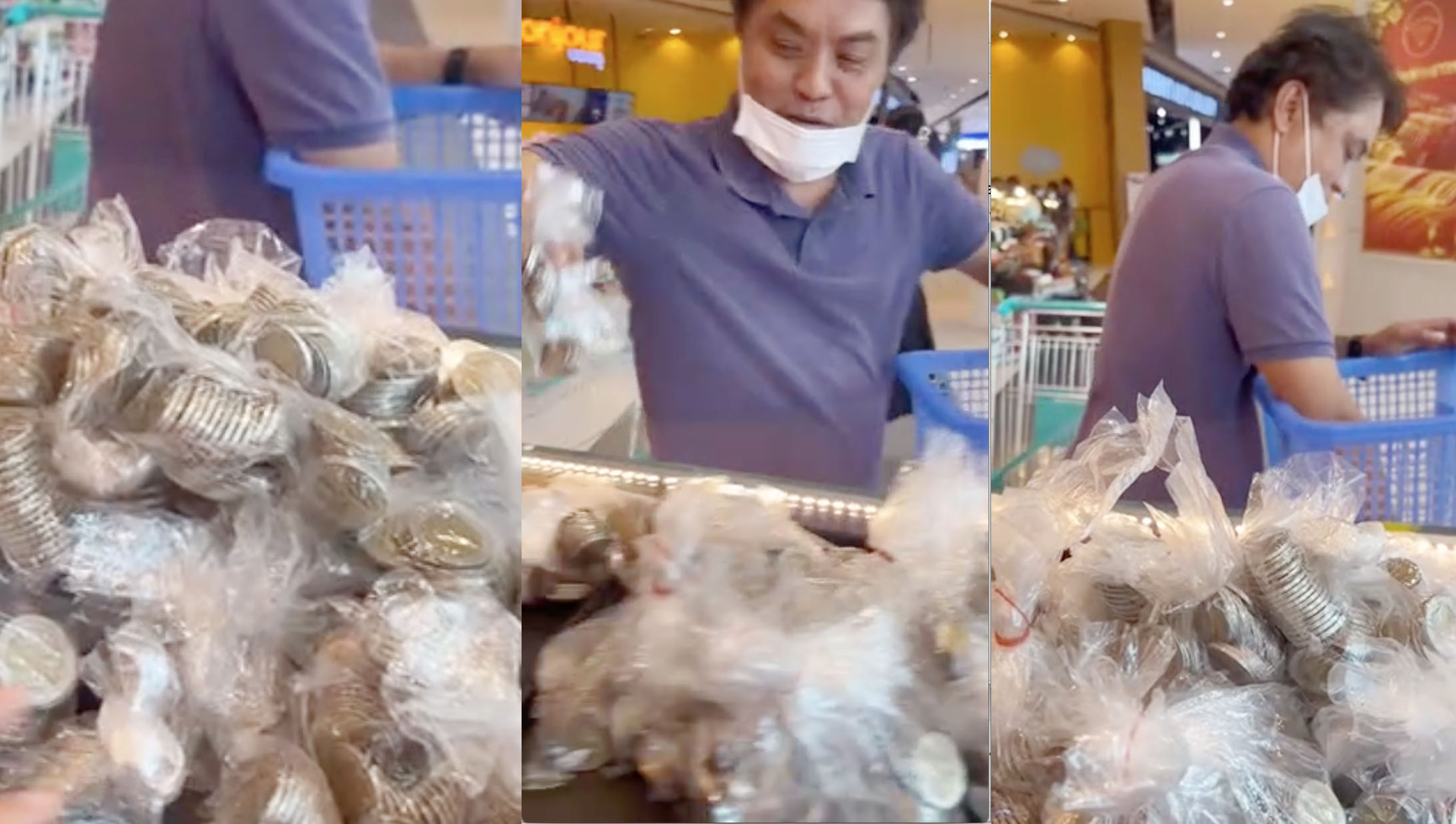 Tangmo Konrakkwai, the owner, said that on 26 February a customer called and asked if the shop accepted coins if he wanted to buy gold. She told the customer that the shop did accept coins, but never thought that it would be that much.
When she saw a customer comes with a big blue basket full of coins, she was shocked and asked the customer for permission to shoot. The customer agreed to let her record the entire transaction.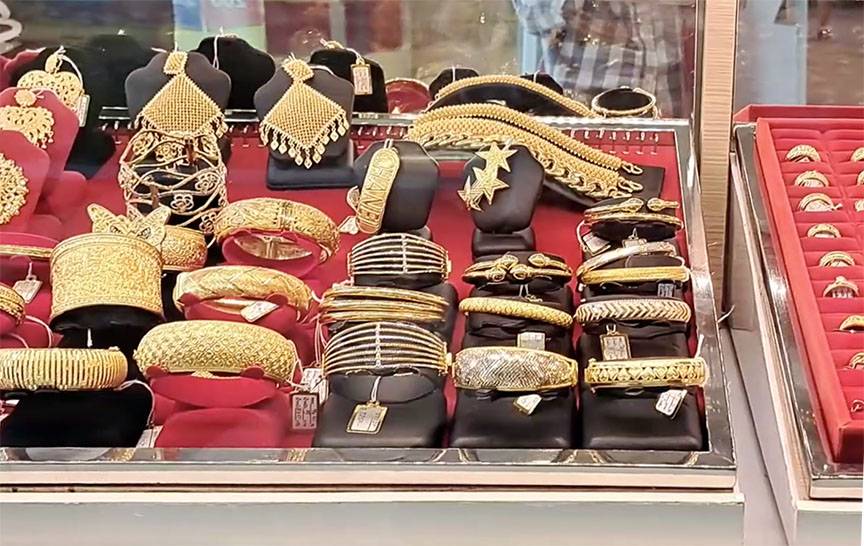 The customer said he was from Roi Et and was the owner of an automatic laundromat. Therefore, he had a lot of coins. He had previously seen on TikTok that someone else brought 20 baht or 50 baht banknotes to buy gold. He asked at the gold shops in Roi Et, but they do not accept coins.
Tangmo added that customers from Yasothon and Buri Ram came with coins to buy gold, but not as many as this time. The shop needed 5 people to count the coins and did not charge any counting fee. Normally, a commercial bank deducts 2 baht from every 100 baht it counts. Tangmo said that some vendors wanted to exchange coins with her because they are rare.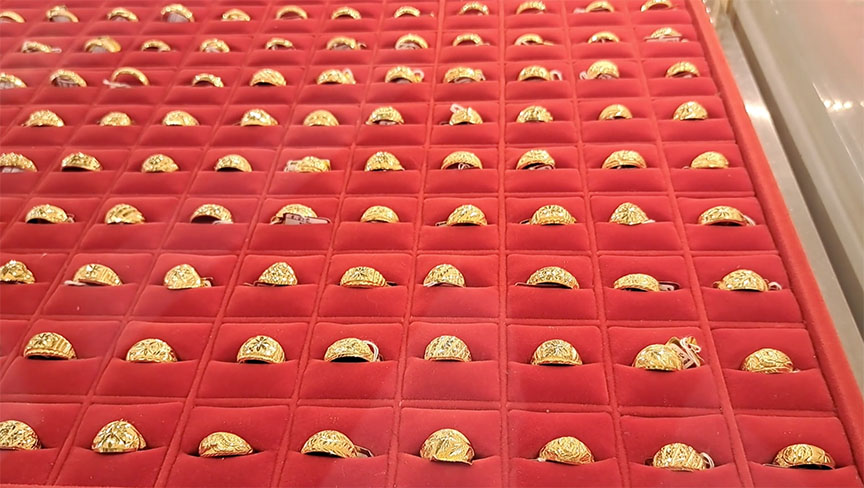 That day the customer bought 7 gold rings and the shop also gave him a discount and gave him a cap. He said that he would come back every month as the shop accepts coins.