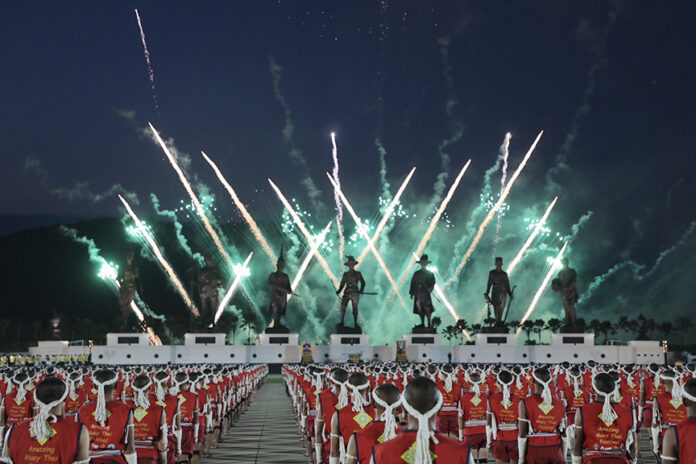 Thai boxers, all 3,660 men were army officers led by boxing legend Buakaw Banchamek, performed the world's largest gathering of Muay Thai reverential dance at Rajabhakti Park in Hua Hin Monday as they attempt to have it recorded by Guinness World Records. It's part of the Amazing Muay Thai Festival 2023 and was presided by PM Gen Prayut Chan-o-cha.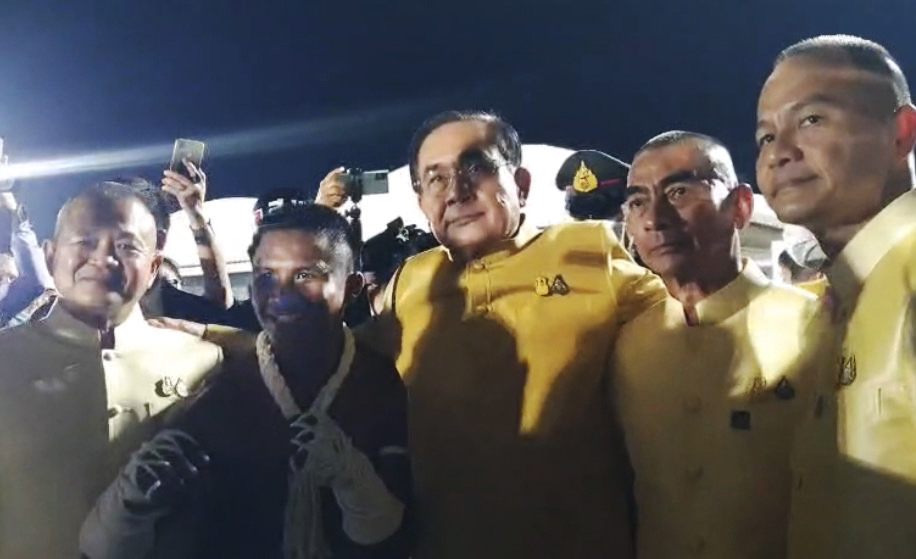 After the event, which was organized by the Army, Prayut thanks Buakaw and told top brass including Arny Chief Gen Narongpan Jitkaewthae to take good care of Buakaw. Representatives from several embassies were present including British, South Korea, the Philippines, Australia and Cambodia.
Buakaw said he was proud that everyone united to make a history with same heart. Today is a great reward for us.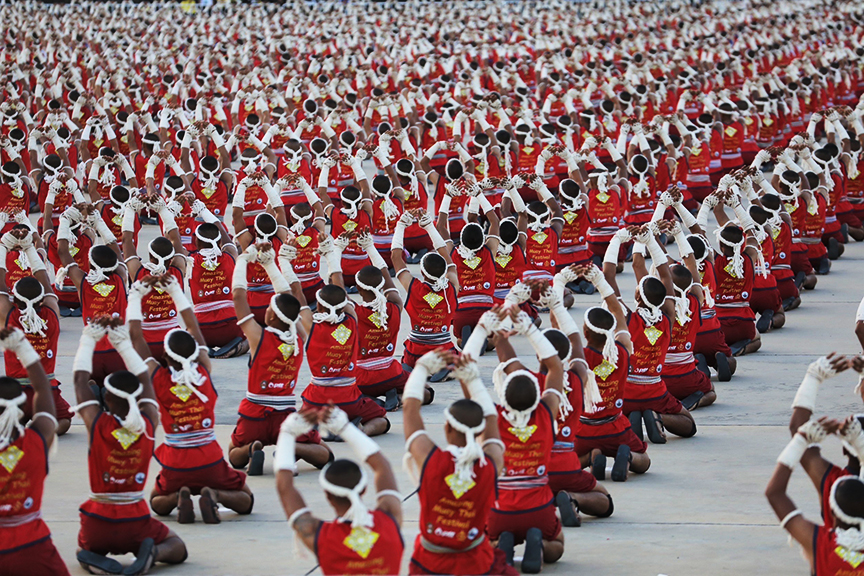 Feb 6 is Muay Thai or Thai Boxing Day. The date coincides with the coronation of King Sanphet VIII of Ayutthaya who ruled from 1703 to 1709 and was the second ruler of the Ban Phlu Luang Dynasty. He is regarded as the promoter of what was to later become modern Muay Thai.
The event comes at a time when some Cambodians claim Thai boxing originated from Cambodia and the latter, as this year's host of SEA Games, replaced Thai boxing competition with Khmer boxing (Kun Khmer) competition.
Buakaw said people should not focus on the argument with Cambodia but on ongoing attempts to list Muay Thai as an Olympic sport instead.