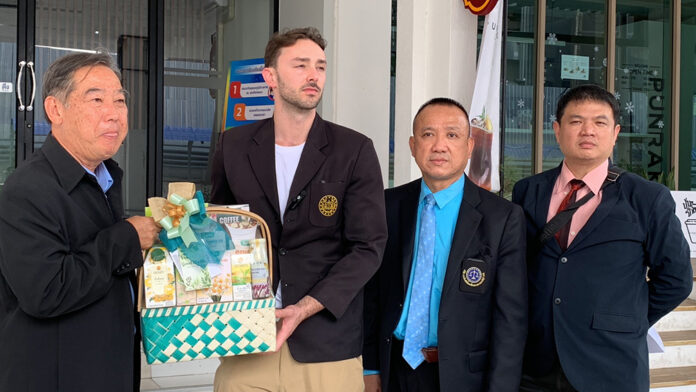 American tourist Rodric W. Carkhuff, 34, who was in the video of him being slapped and handcuffed by a security guards at the Club Khaosan, was paid 50,000 baht in reparation by the club on Sunday, March 5. He said the incident didn't affect his good feelings towards Thailand and Thai people, however.
Carkhuff, who was an English-language teacher in Thailand for two years and returned as tourist, visited the popular nightclub on Khao San Road, with his younger brother and two women.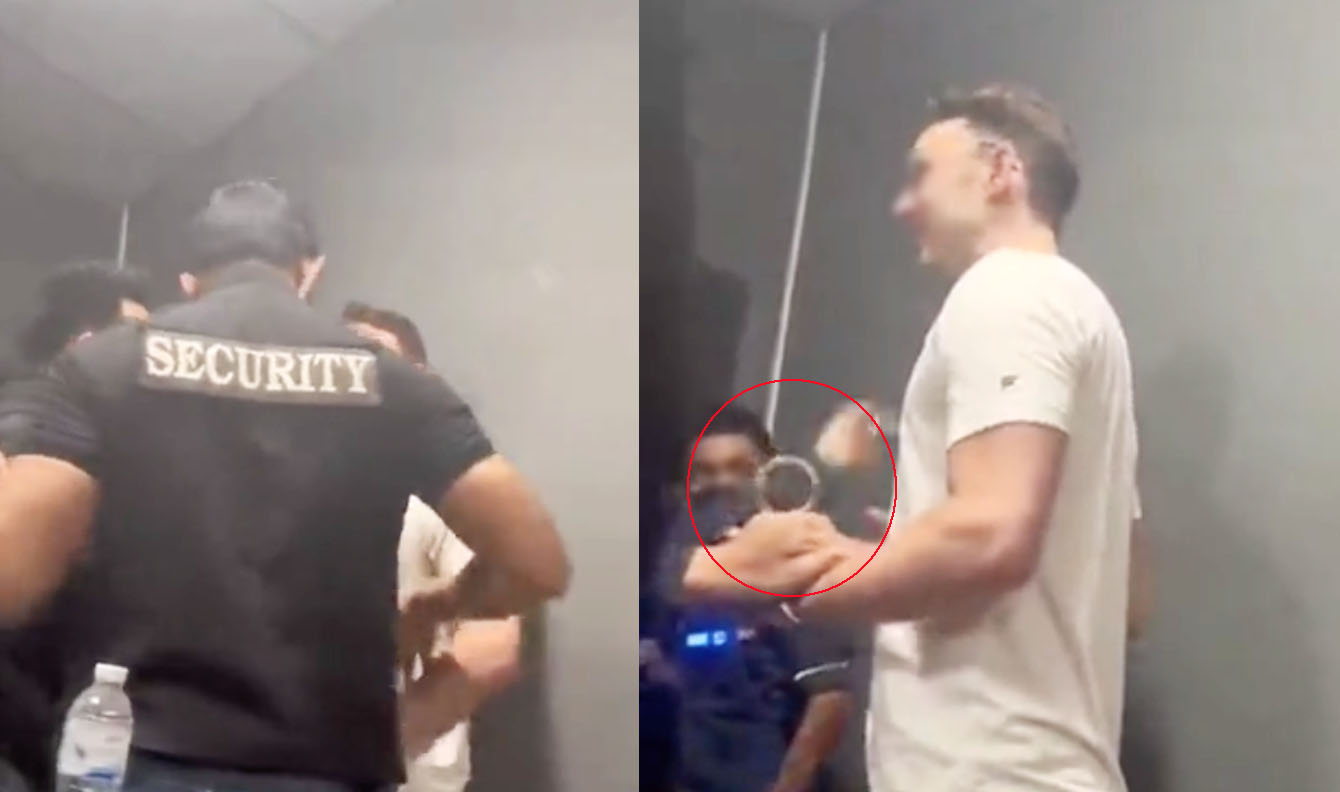 He was handcuffed by two security guards, taken to a separate room, accused of stealing, slapped thrice and said at one point was threatened with a long knife. He said he thought the bottled water was complimentary after he ordered a drink.
The incident was recorded by a Thai woman and posted a video clip on social media on Saturday night, February 25, 2023.
After the video went viral, the cops summoned the two bouncers to document the miscommunication between the guards and the customer. They also asked the foreigner to the station.
While the club issued a "deepest apologies" on February 26. The club noted that the security staff involved in the incident has been relieved of duty from the company effective immediately.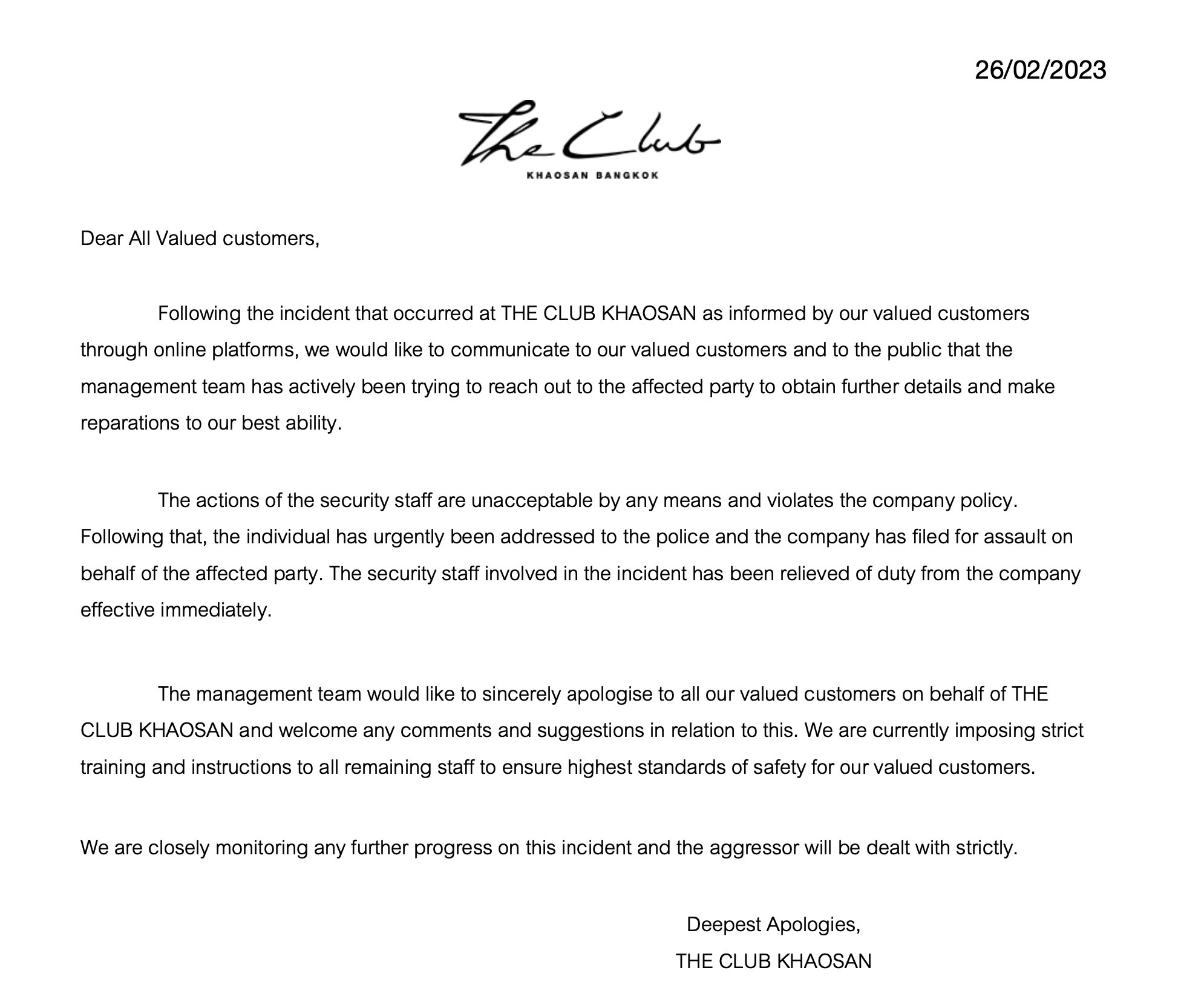 Two security guards, Thongchai, 30, and Kritsada, 40, were charged with assault, carrying weapons and holding a person against their will, despite the latter saying he tried to prevent his colleague from assaulting Carkhuff. Six bouncers and a manger also were fired by the club as a result.
Related Article : The Security Staff at Khaosan Club Was Fired After Slapping a Foreign Customer