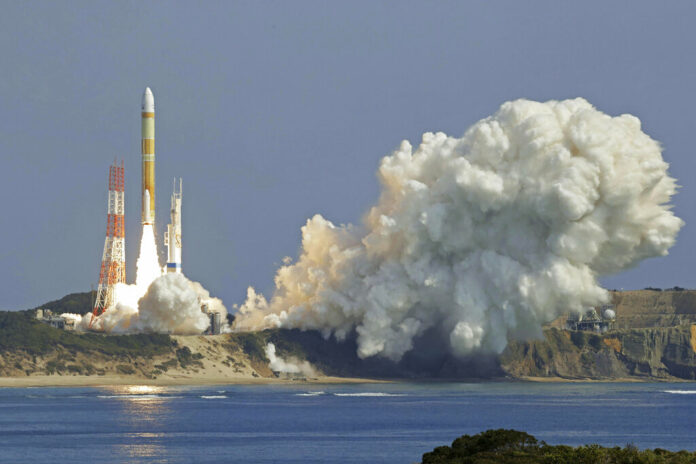 MINAMITANE, Japan (Kyodo) Japan's new flagship H3 rocket lifted off Tuesday for the first time but was ordered to self-destruct minutes later after its second-stage engine failed to ignite, the Japan Aerospace Exploration Agency said, with the failure marking another blow to the country's aspirations in the space industry.
The failure followed a string of delays to the development of the successor to the reliable H2A rocket, including a previous launch attempt on Feb. 17 that was aborted moments before blastoff at the Tanegashima Space Center on Tanegashima Island in the southwestern prefecture of Kagoshima due to malfunctioning electrical equipment.
The second launch attempt was initiated at around 10:37 a.m. Tuesday as scheduled. However, JAXA sent a self-destruct command to the newly developed rocket around 15 minutes later after the launch vehicle was deemed unable to complete its intended mission.
According to the space agency, the remains of the rocket crashed into waters off the eastern coast of the Philippines. There have been no reports of damage or injury from falling debris, it said.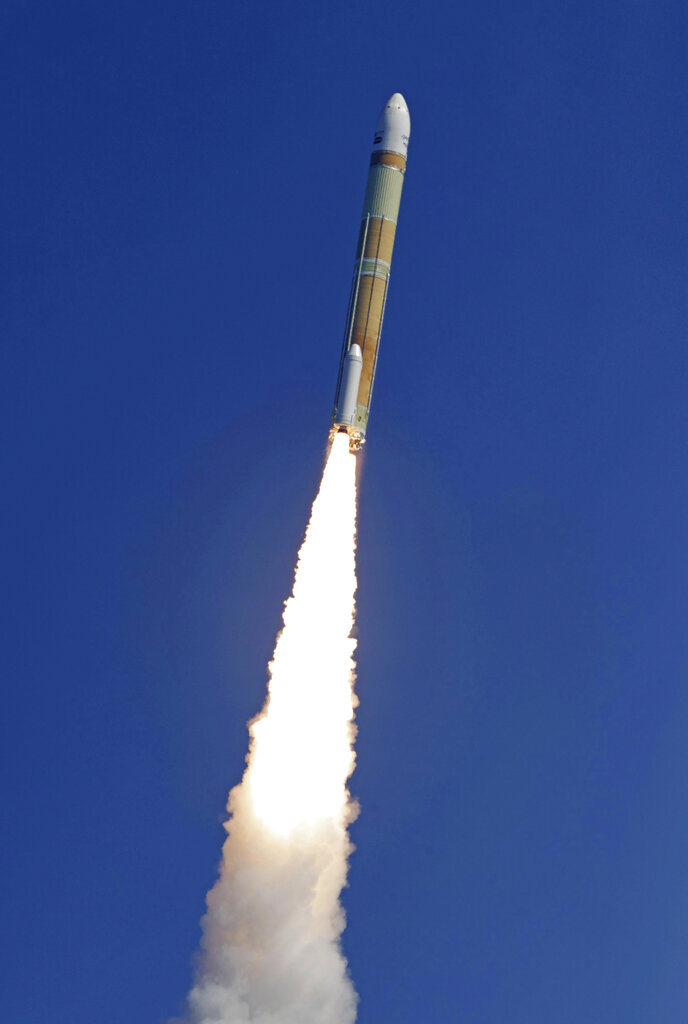 JAXA President Hiroshi Yamakawa apologized at a press conference for "failing to meet the public's expectations," and promised the agency would "devote itself to finding out the cause of the issue and restoring public trust."
But JAXA project manager Masashi Okada said it was "unforeseeable" how much time would be needed to investigate and resolve the cause of the failure.
The result is the latest setback to JAXA, whose smaller Epsilon-6 rocket was ordered to self-destruct just minutes after liftoff in October last year after it deviated from its intended trajectory.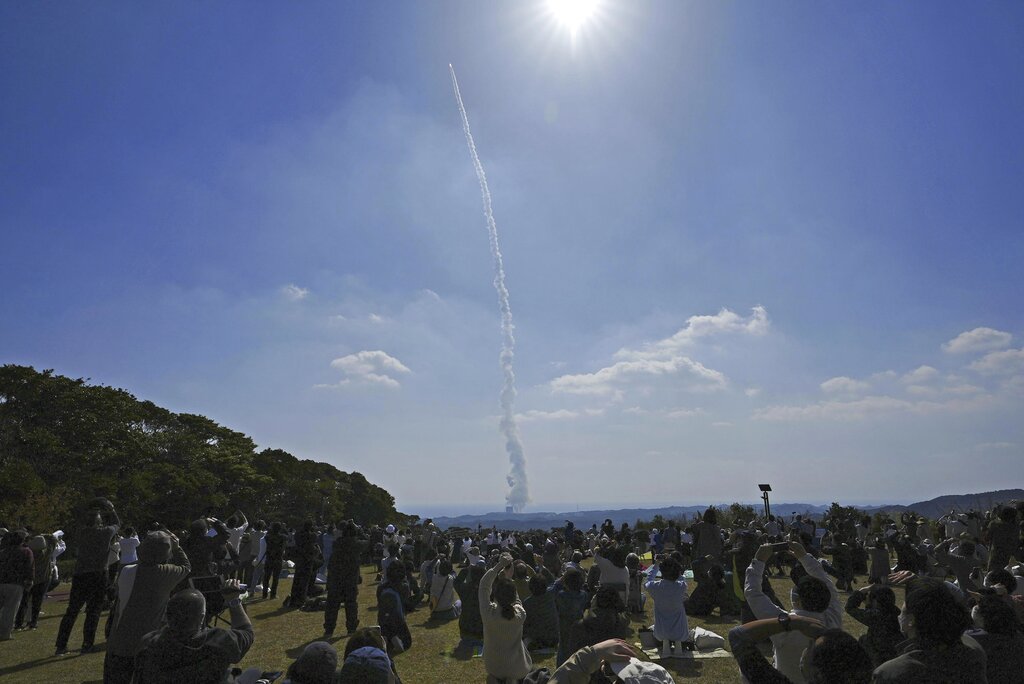 It may also lead to calls for an overhaul of Japan's space strategy under which the H3, the first revamp of its main launch vehicle in around 20 years, was expected to give the country a foothold in the increasingly competitive satellite launching business.
Science minister Keiko Nagaoka said Tuesday's outcome was "extremely regrettable," and that a task force established at the Ministry of Education, Culture, Sports, Science and Technology will work with JAXA to "promptly and thoroughly" determine what caused the failure.
Katsuhiko Hara, a senior science ministry official, admitted at the JAXA press conference that the failure would have "some impact" on the government's space program.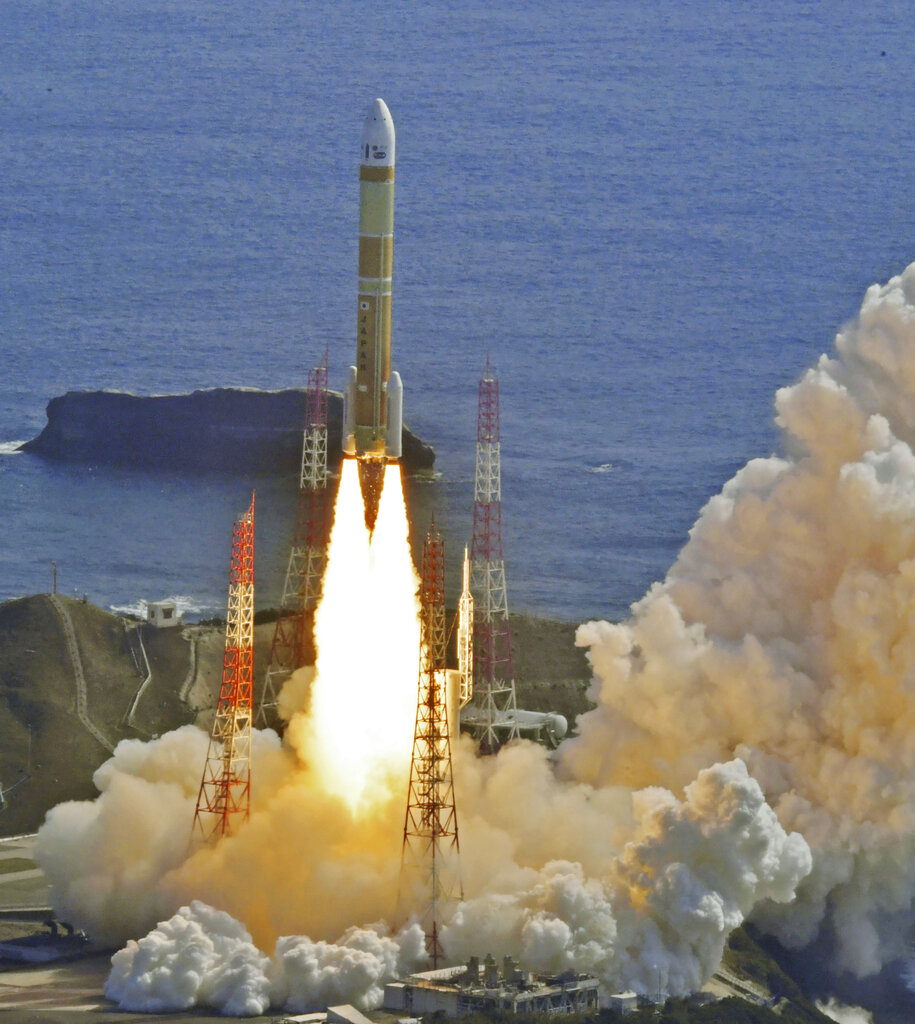 The failed mission, dubbed Test Flight No. 1, was supposed to put into orbit the Advanced Land Observing Satellite-3, which was expected to become a key tool for the government when managing disasters.
The satellite also carried a sensor from the Defense Ministry's acquisition agency capable of detecting two types of infrared rays that was to be tested to see if it could detect ballistic missile launches.
At a park around 6 kilometers from the launch site, approximately 1,000 people gathered to watch Tuesday's launch. People cheered and clapped as the rocket lifted off into the sky, but exclaimed in disappointment once they were told it had failed.
"It cannot be," one spectator said. "It's a pity (that this happened) after the rocket finally lifted off."