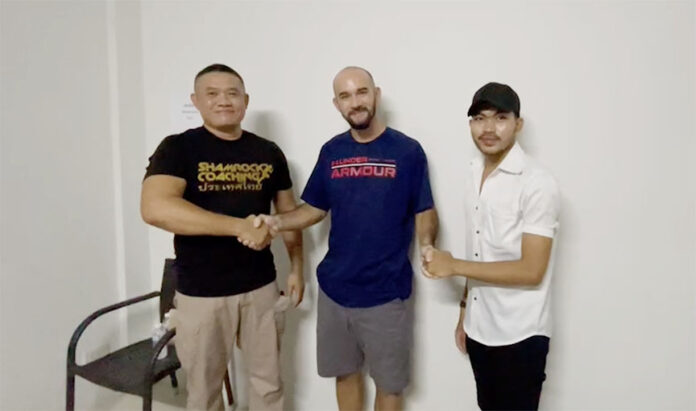 A day after Mr.Bryce Alan Terzian, 33, an American tourist, pleaded with reporters in Phuket on April 16 to help him publicise his story of being attacked by one guard in a pub in Rawai Subdistrict, Muang District, the case ended with shakehands and smiles.
Mr.Bryce reported the incident which occurred on April 8, 2023, around 4:00 a.m. to Chalong Police Station, Muang District, on April 9. Later, he was concerned that the matter would not be pursued because it had been ongoing for 7 days.
However, on April 17, Colonel Ekarat Plaidung, Superintendent of Chalong Police Station, invited Mr. Bryce to the police station to meet with Mr. Prasert Madsatun, 45, the guard at the pub who had assaulted Mr. Bryce.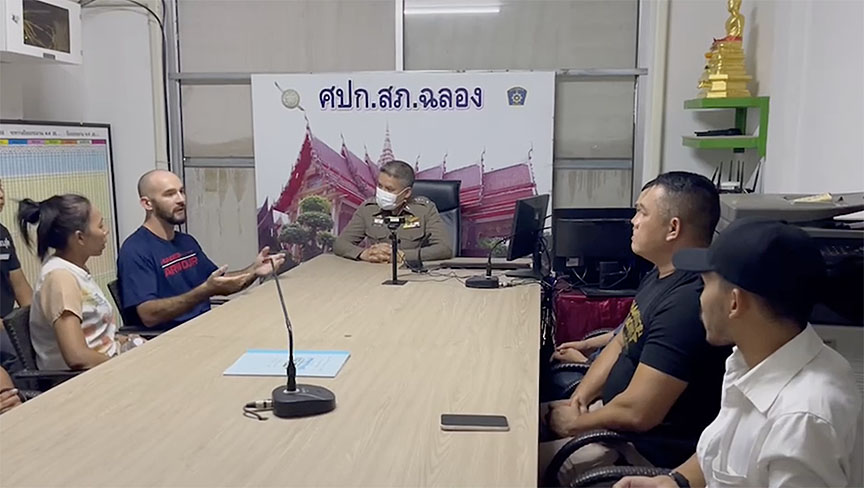 The discussions proceeded well, and both sides understood what happened. Mr. Prasert admitted that Mr. Bryce was wrongfully dissuaded, causing him harm. Mr. Prasert apologised to Mr. Bryce for his error.
Mr. Bryce then dropped the case since he didn't want to return to the police station and instead wanted to enjoy his vacation in Phuket Province before returning to America.
Finally, the two parties shook hands. The police fined Mr. Prasert, who was charged with assault, 1,000 baht, and the pub owner assisted the American tourist with medical expenses.
_____
Previous report:
An American Tourist Asks the Media to Help His Case in Phuket