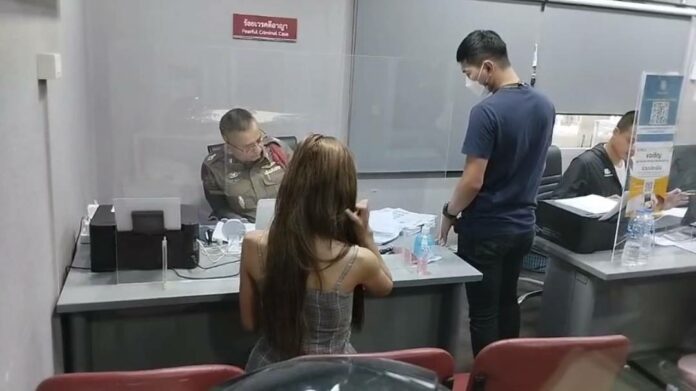 Mr. Napatsara or Miss Lookpad Aomsin, 30, a transgender woman, was arrested at a room in Bangkok's Charansanitwong district by the Huai Khwang police station.
Mr.S, 30, a Sri Lankan tourist, claimed to the officer at the Huai Khwang police station that he went to drink alcohol at a liquor store in the Asok Montri area around 4 a.m. on April 9. He met Ms. Aomsin and later invited her to a room in the Huai Khwang district.
Until 8 a.m. in the morning, he became conscious and found that his cash of 5,500 U.S.dollars or 189,310 baht, had disappeared with this girl.
As a result, he decided to go to the police station. Ms. Aomsin was arrested when the police acquired evidence. Miss Omsin disputed the allegations even after she was arrested.
Initially, the officers charged her with an allegation of burglary at night and took him to the Huai Khwang Police Station investigator for further legal action.