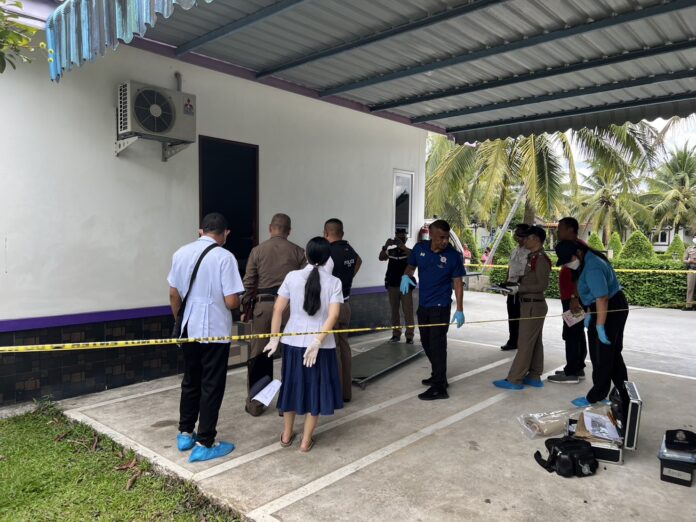 Police initially suspected the murderer of Chinese millionaire in the south of Thailand was a single lady, but they eventually apprehended three youngsters who committed the offence together.
Satun Provincial Police arrested three teens who murdered a Chinese millionaire, Mr Li Zhirui at 1:00 a.m. on May 17, namely Mr. Natdanai Ounjai, 22 years old, Mr. Natthaphon, 19 years old and Ms. Fai, 17 years old. All three people are residents of Kamphaeng Subdistrict, La-ngu District, Satun Province.
On May 16, it was reported that Mr. Li, a 40-year-old Chinese rubber processing businessman, was found dead in a toilet at a resort in the Khok Lo sub-district of Trang province. More than 20 stab wounds were found on his body. His mouth was covered with a cloth to prevent him from screaming for help.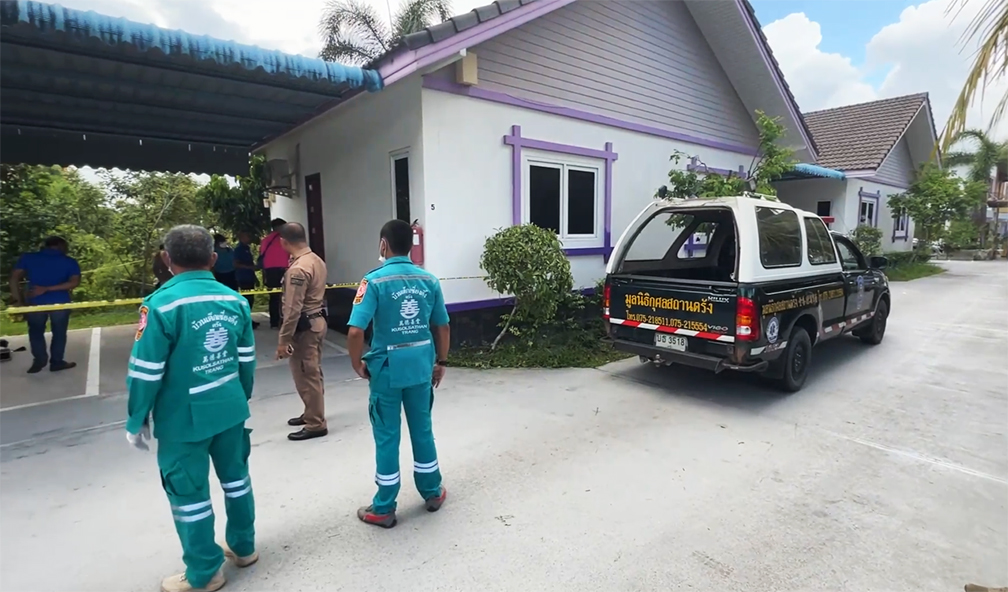 Police were searching for the female suspect on May 17 after resort staff stated that the suspect accompanied Mr Li when he arrived, but then disappeared.
Pol. Maj. Gen. Kritsada Kaewjandee, deputy commander of Region 9, spoke to Mr Li's wife, who is Thai and originally from Krabi province, as well as relatives of Mr Li's wife, to find further evidence that could lead to the murder. Police also investigated the suspect's escape route.
On the run, the suspect stole Mr Li's phone and his automobile. As the signal may be tracked in Hat Yai District of Songkla Province and Satun Province.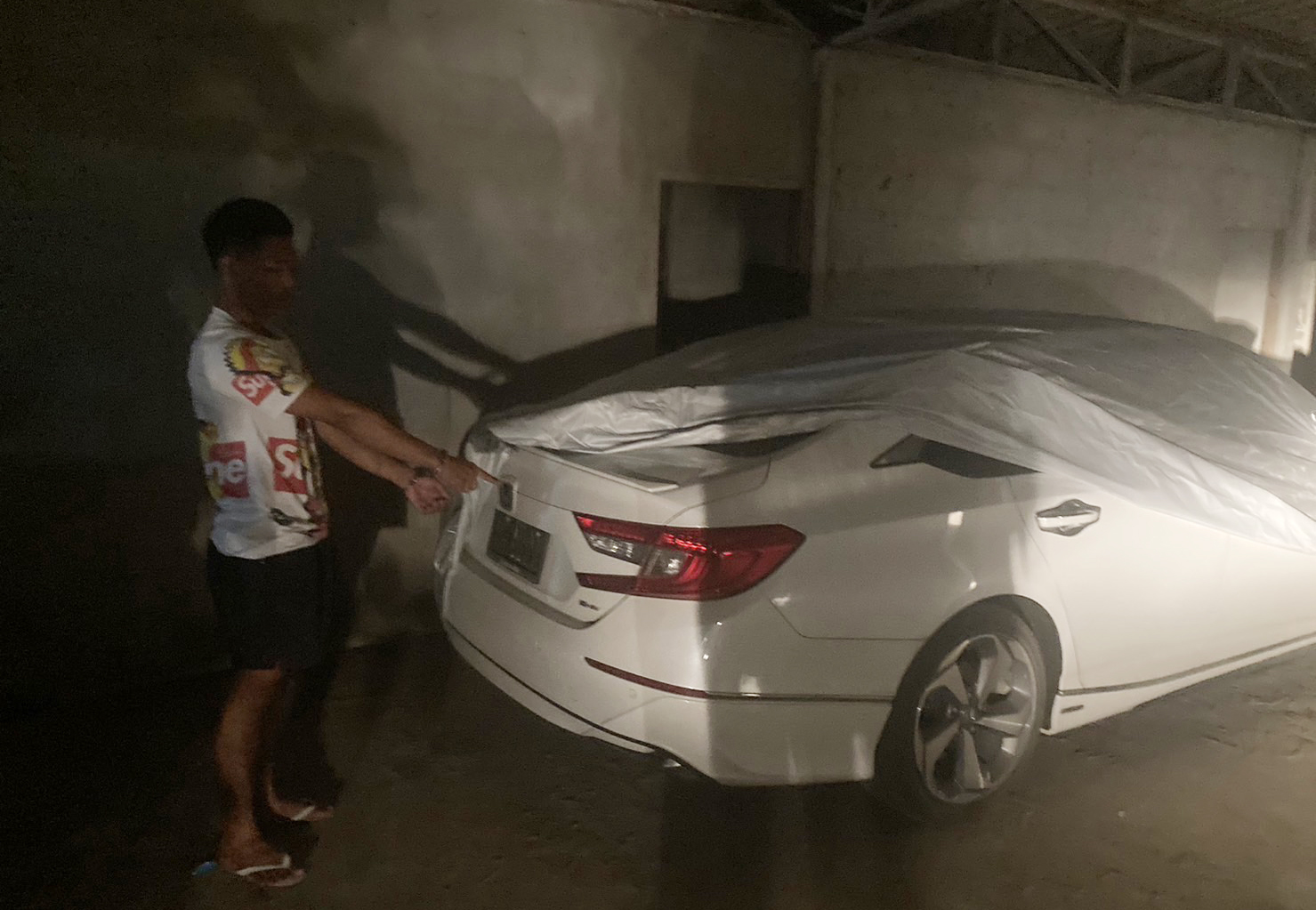 Later, police discovered the suspect, Ms. Fai, and two teen friends, Natdanai and Natthaphon, at a resort in La-ngu District, Satun Province, along with Li's car, 11 bank books, 5 ATM cards, 1 credit card, 11,700 baht in cash, 3 mobile phones, 2 passports, and a wallet, as well as the pocket knife used in the crime.
Natdanai alleged that on May 15, Mr.Li contacted his close friend Ms. Fai for the third time to purchase sex services. But this time, Ms. Fai informed him via chat that Mr. Li refused to pay and slapped and physically abused her. He then asked Ms. Fai whether she wanted him to kill this man, to which she answered, "If you dare, do it."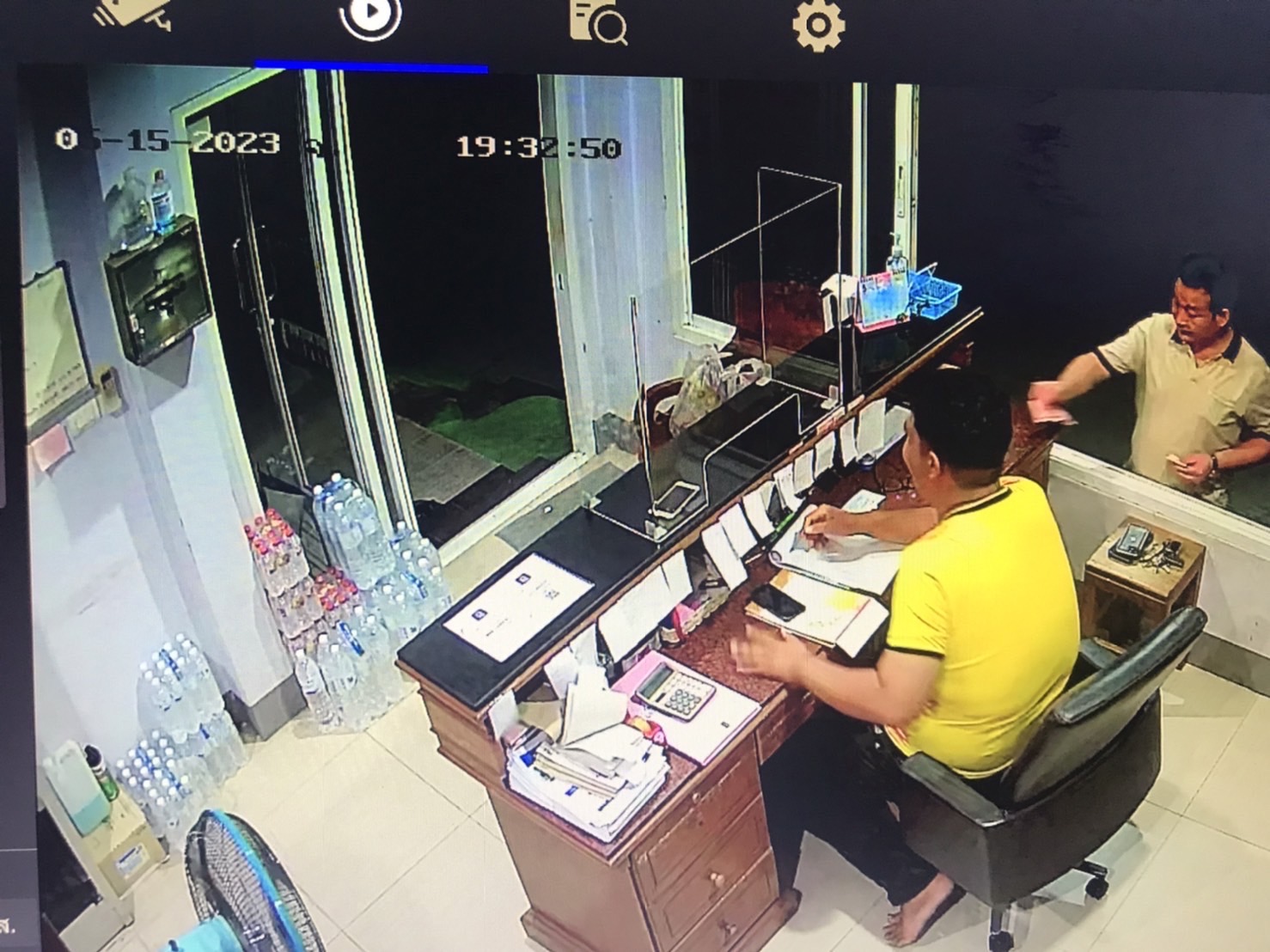 So he planned to make Ms. Fai open the window so he could hide in the bathroom while Mr. Natthaphon waited outside. Ms. Fai provided Mr. Li with sleeping drugs mixed in beer with the intention of stealing property while he slept, but Mr. Li was still awake, so he stabbed him repeatedly until Mr. Li died.
Following that, three of them stole Li's belongings and drove his car to Hat Yai district, intending to hide in Chumphon province, but were apprehended by authorities in Satun.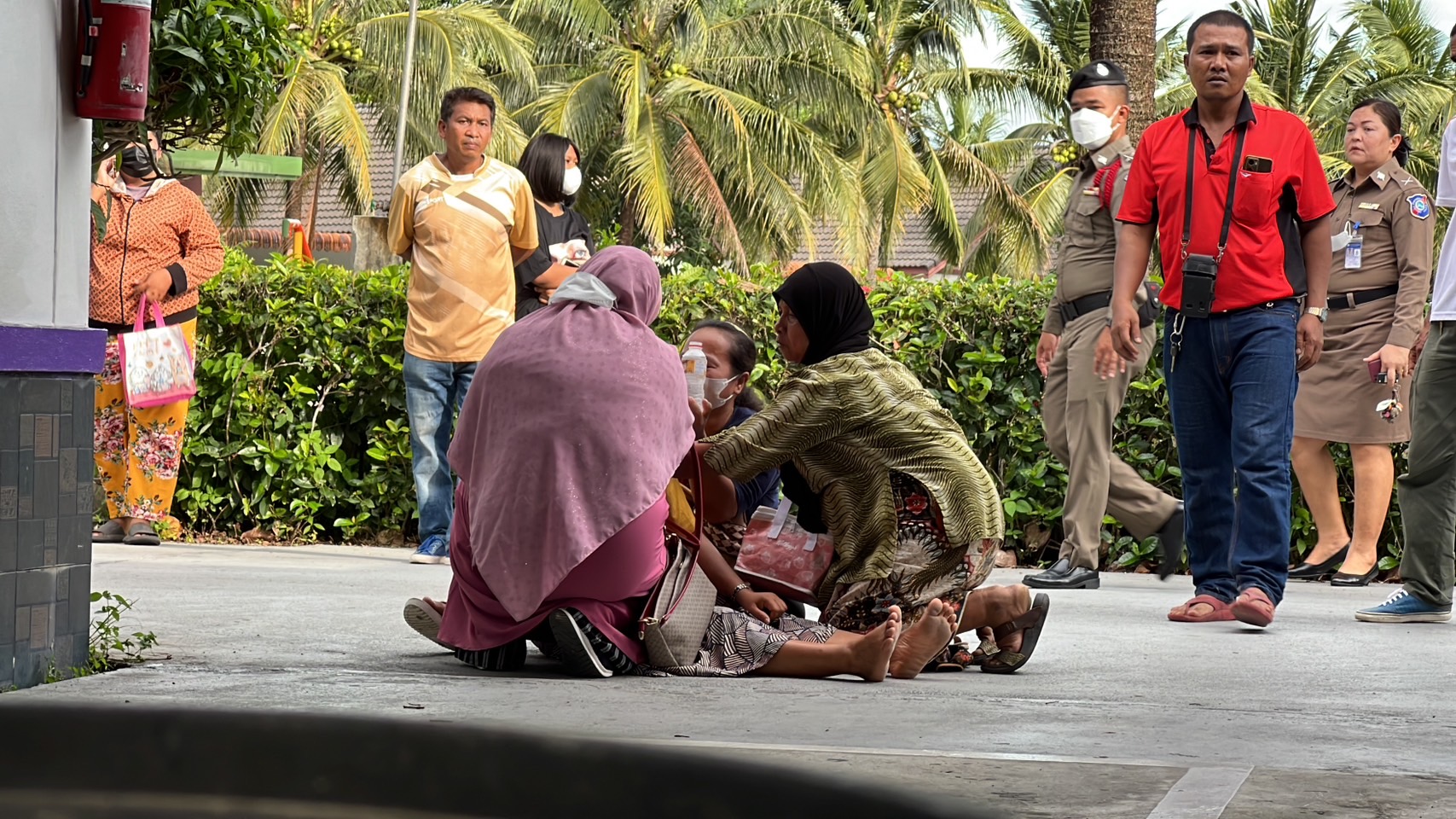 Mr. Li owned several rubber plants in the southern part of Thailand, including Had Yai City in Songkhla, Surat Thani, and Trung. He is married to a Thai woman and has three children.
Mr. Li's wife described her husband as nice and friendly. He stated before his death that he will review his work in Trung. When asked about Mr. Li's suspected extramarital affairs, she stated that she had never caught him cheating.