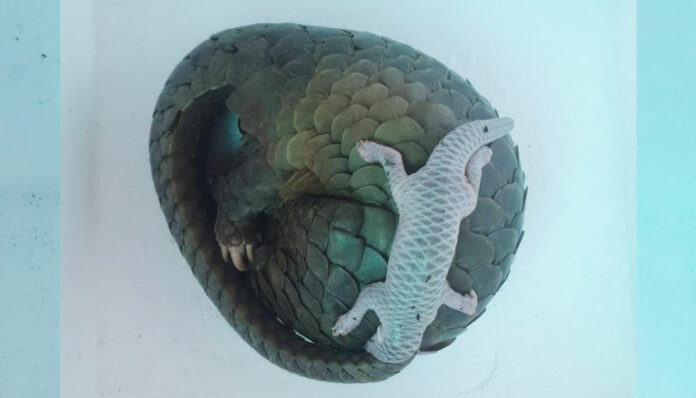 Rescuers from Nong Chok Volunteer Foundation (Ratchapruek Centre) assisted in the capture of a female pangolin after being informed by the owner of a house in Thian Thong Village 2, Pracha Samran Road, that an unidentified animal had been spotted coiled up in a house.
Mr. Wasan Kamphaengdee, 34, a rescue worker, stated that after putting the pangolins in a crate and reporting to Pracha Samran Police Station on May 19, he phoned wildlife officials to pick her up on May 20.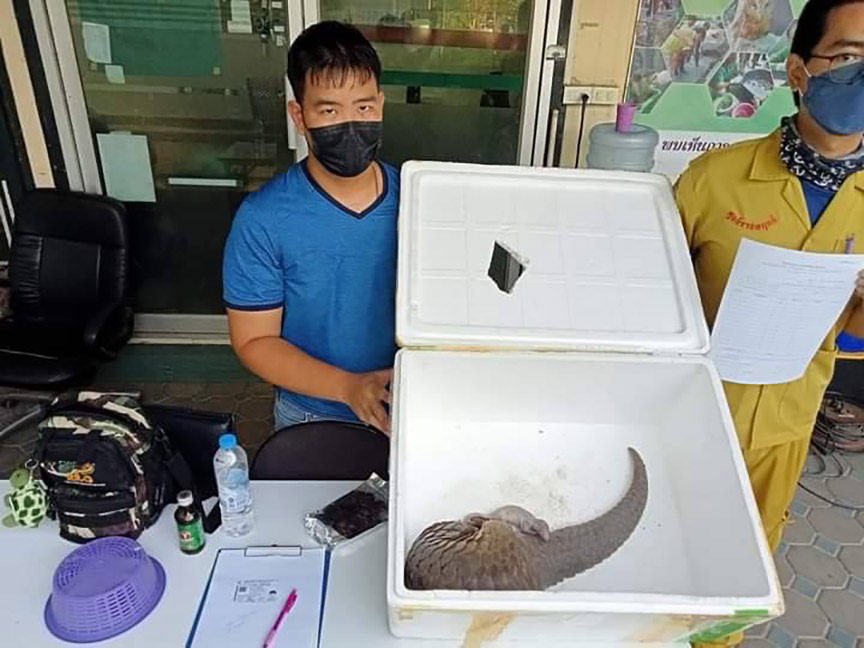 Unexpectedly, the pangolin gave birth to a baby about 3:30 p.m. on Saturday. The rescuers then transported the animal to the Bangkhen Wildlife Conservation Clinic because they were concerned about the baby's health. The officers were originally cared for and will be returned to nature.
The pangolin is protected wildlife in Thailand by the Wild Animal Preservation and Protection Act, BE 1992, and is also protected under international law. The perpetrator who has possession or seizure will be fined up to 40,000 baht or imprisoned for four years, or both.