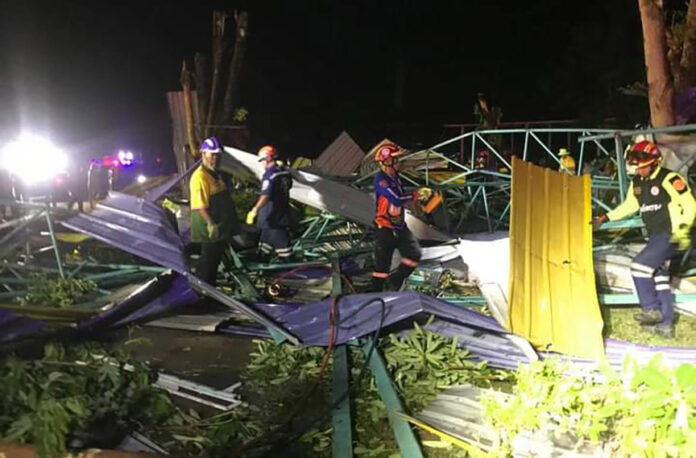 A whirlwind blew down the dome roof of the gymnasium of Wat Noen Po School, Moo 1, Noen Po Sub-district, Sam Ngam District, Phichit Province, collapsing onto students, parents, and school staff who had come to seek shelter from the rainstorm at around 6:40 p.m. on Monday, May 22.
A 59-year-old student parent, and a 39-year-old janitor were killed instantly, while many were injured.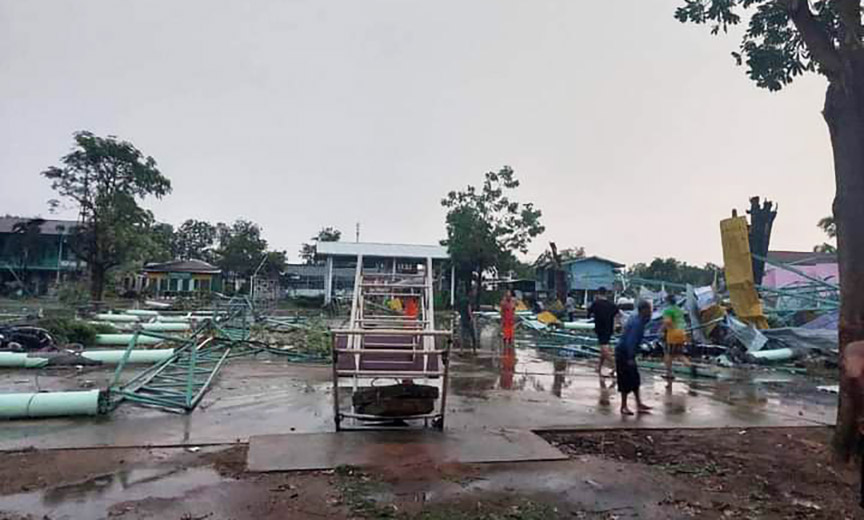 Later, four more pupils died in the hospital, as did one more parent, for a total of seven deaths, while 23 injured students were transported to the district hospital. District Hospitals of Vajirabaramee and Sam Ngam.
It was difficult to mobilise officials to assist. because there are broken branches impeding travel routes, including power disruptions in a wide area.