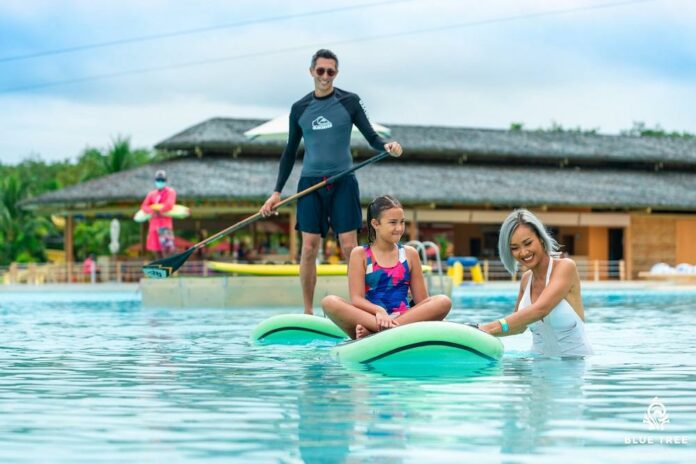 Blue Tree Phuket has extended its "Buy 2 Get 1 Free!" promotion for non-stop fun at Blue Tree Lagoon until the end of June. A luxurious entertainment option in the large, crystal-clear Blue Lagoon awaits all comers with many challenging activities such as Super Fly, Zipline, Ninja Warrior, Cliff Jumping, Rock Climbing, Underwater Scooter, and Wakeboard. Or just enjoy thrills with daring water shows (at scheduled times).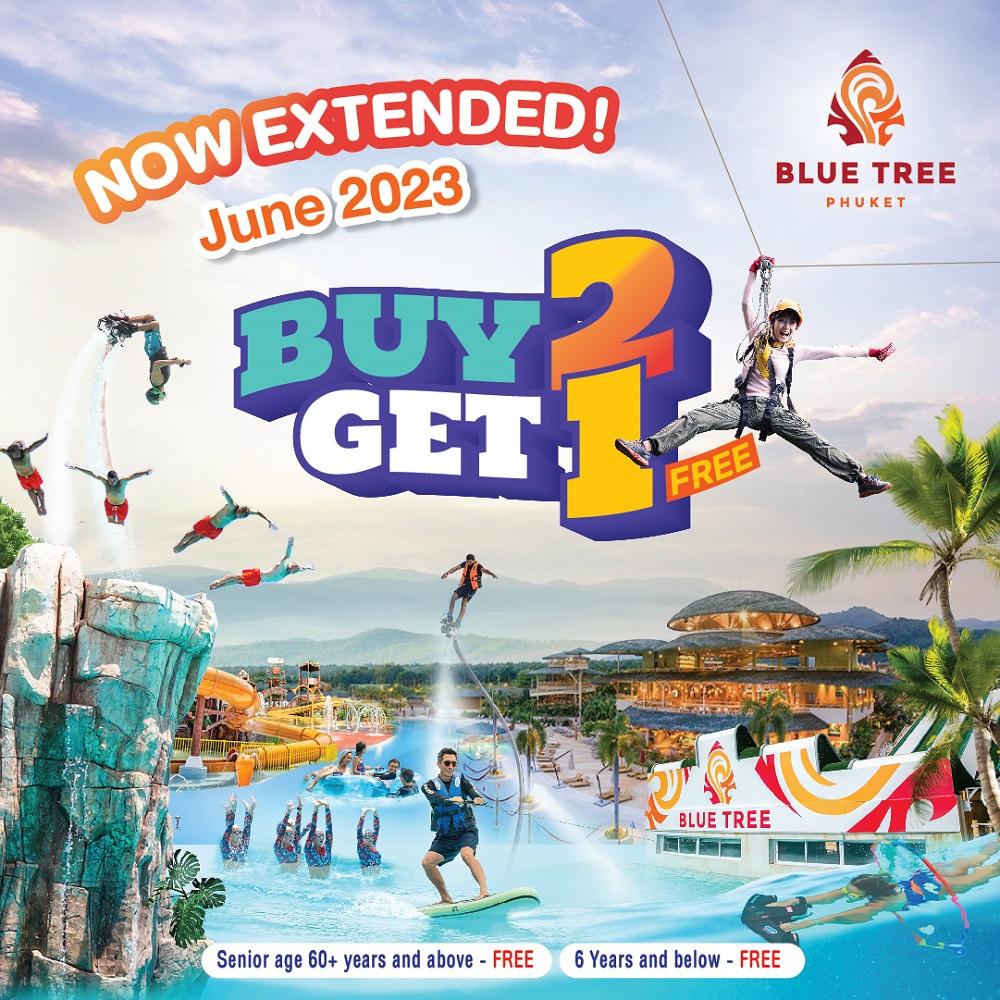 Get ready for great promotions at great time slots throughout June! Buy tickets at "Blue Tree Lagoon" https://bluetree.fun/tickets/ or walk in to inquire. For more information, please call 076-602435.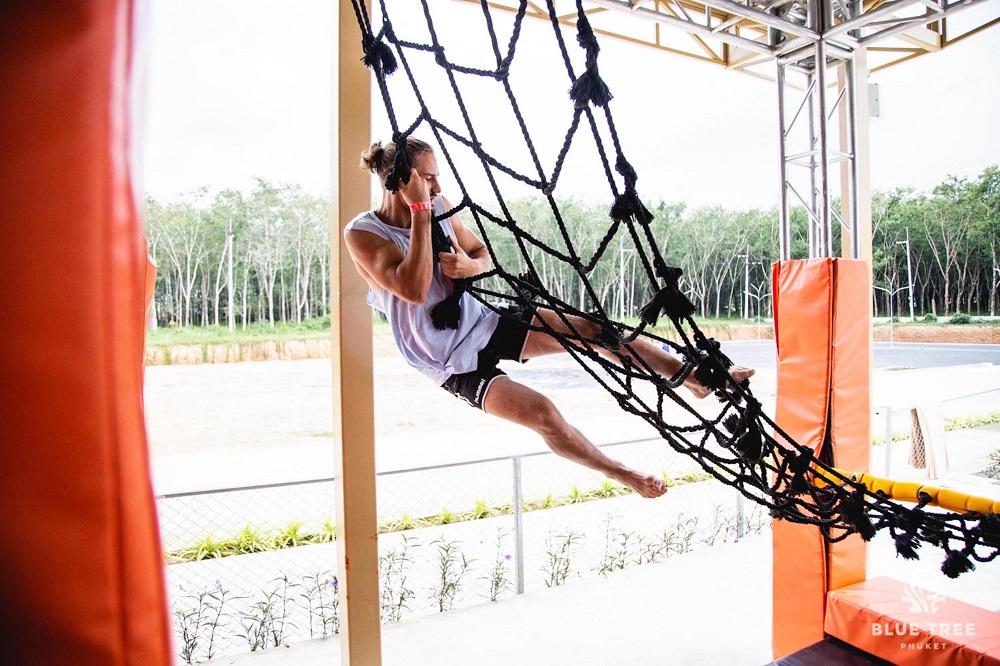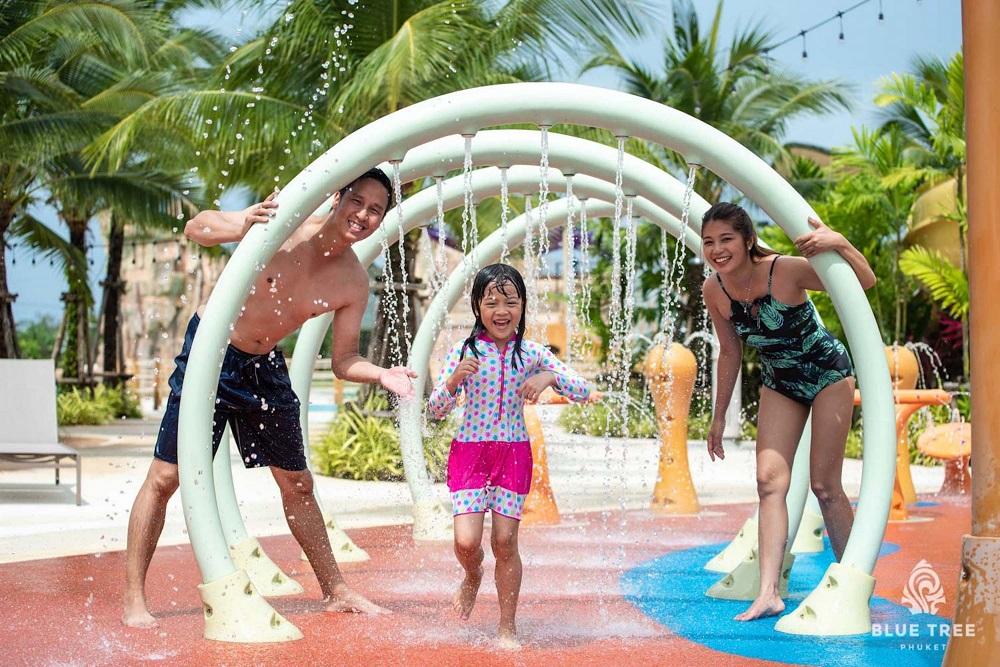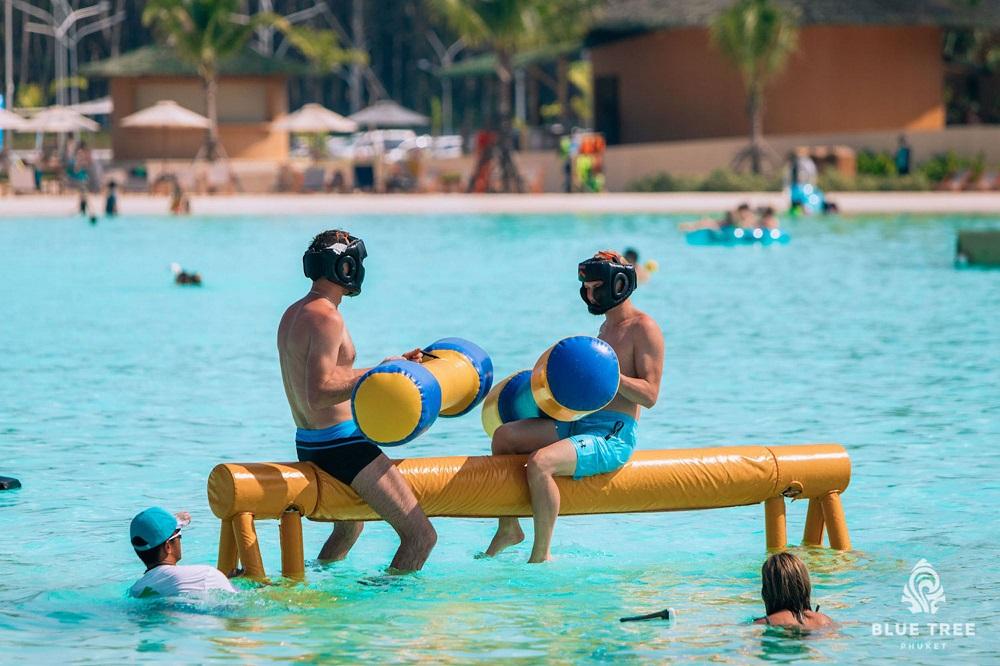 Note:
– Free entry for children under 7 years old and senior citizens over 60 years old.
– Tickets for Thai and resident adults are priced at 650 THB per person, 1,100 THB per person 
   for foreign tourists.
– Tickets for Thais and resident children (ages 7-12) are 250 THB, 600 THB for foreign tourists.
– Promotion tickets are valid only in June 2023.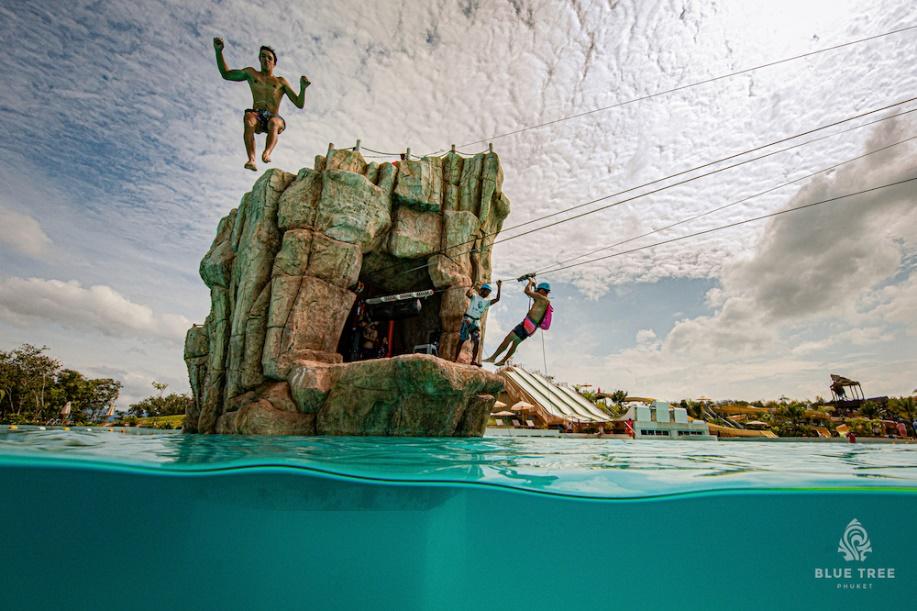 #BlueTree #Phuket #BlueTreePhuket 
#Entertainmenthub #ThrillandChill #DayandNight
#BlueTreeLagoon #Promotion #Buy2Get1Free