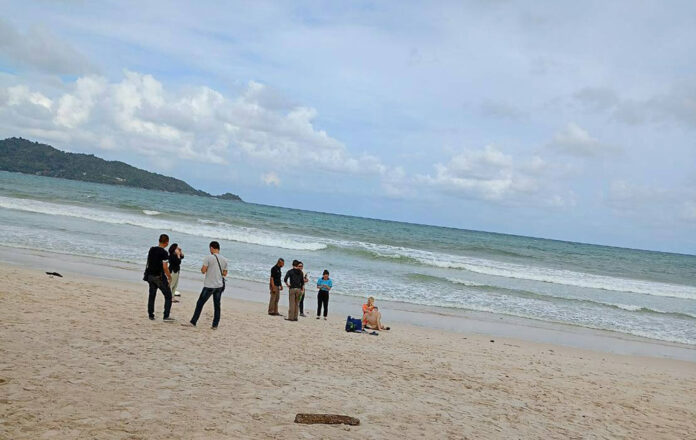 A Russian man drown while swimming far off the shore of Patong Beach early Saturday morning, May 26, when his wife saw him.
From the investigation, Mr. Pavel, 52 years old, Russian nationality came to Phuket with his wife. They stayed at the Charm Hotel, which is close to Patong Beach.
The Russian man went swimming at 7 a.m. amidst turbulent sea and was a few kilometres away from the shore when his wife saw him drowning. Rescuers failed to revive him. Officials in Phuket contacted the Russian Embassy to transport the body for funeral.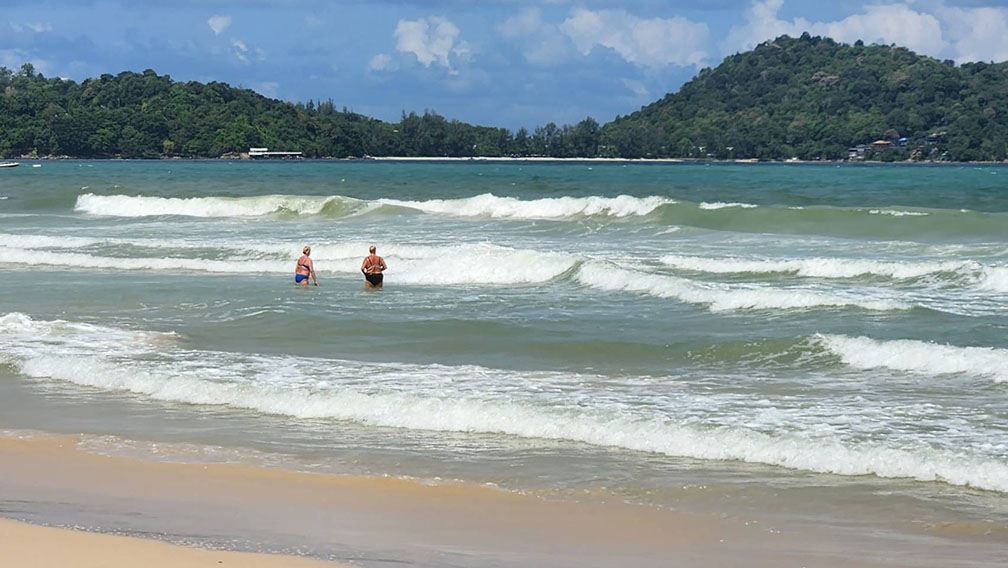 During this time Thai Meteorological Department issued a warning notice "Heavy to Very Heavy Rain in Thailand and Strong Wind-Waves in Andaman Sea No. 5"
It stated that from May 27 to 30, the stronger southwest monsoon prevails across the Andaman Sea and Thailand and the Gulf. The waves in the Andaman Sea will be stronger, combined with the typhoon "Mawar" in the eastern part of the Philippines. This causes more rain on the south-west coast and heavy to very heavy rain in some areas of Ranong, Phangnga, Phuket, Krabi, Trang, and Satun provinces.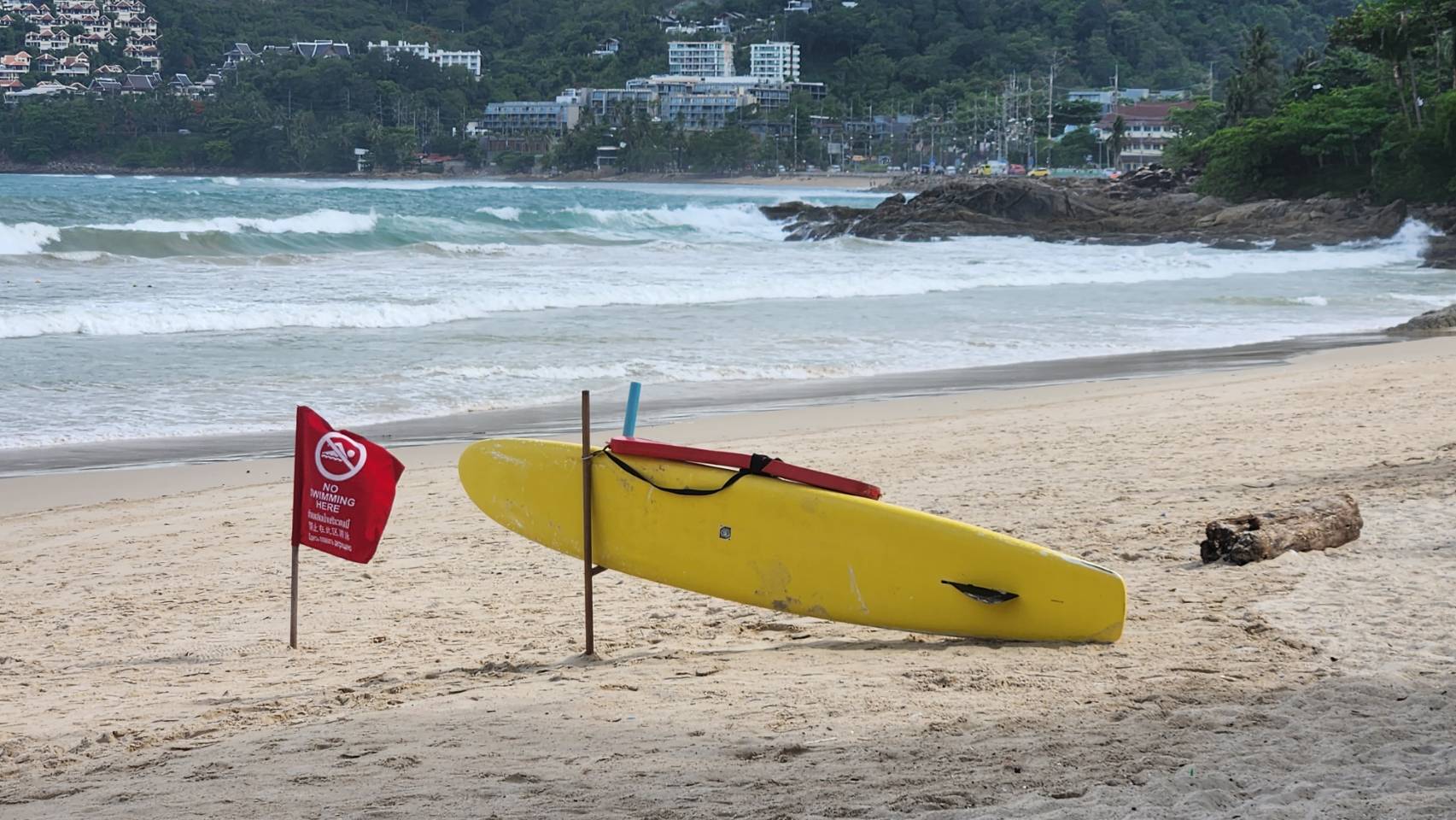 It forces the waves 2-3 meters high in the Andaman Sea and in thundershowers more than 3 meters high. All ships should proceed with caution and keep off thundershowers. Small boats in the Andaman Sea keep ashore.