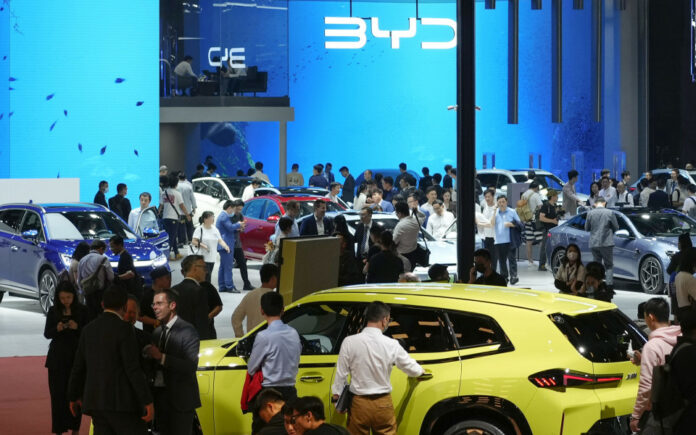 By Ryuichi Kadota
BYD Co., China's largest electric vehicle manufacturer, has begun to penetrate the Southeast Asian market to challenge the stronghold held by Japanese automakers in the region.
BYD, which has launched an offensive on Japanese EVs that hold more than 80 percent of the region's market share, is looking to build a formidable presence by expanding its local production line, though it faces issues with product selection and after-sales service.
At the Bangkok International Motor Show in Thailand, the largest public exhibition of motor vehicles in Southeast Asia, held in March, visitors streamed into the BYD sales booth.
A 21-year-old business owner who decided to purchase one of BYD's vehicles said, "I have a Honda now that costs me up to 8,000 baht ($230) for fuel per month. For the BYD, I'll pay just 1,000 baht in electricity costs," he said.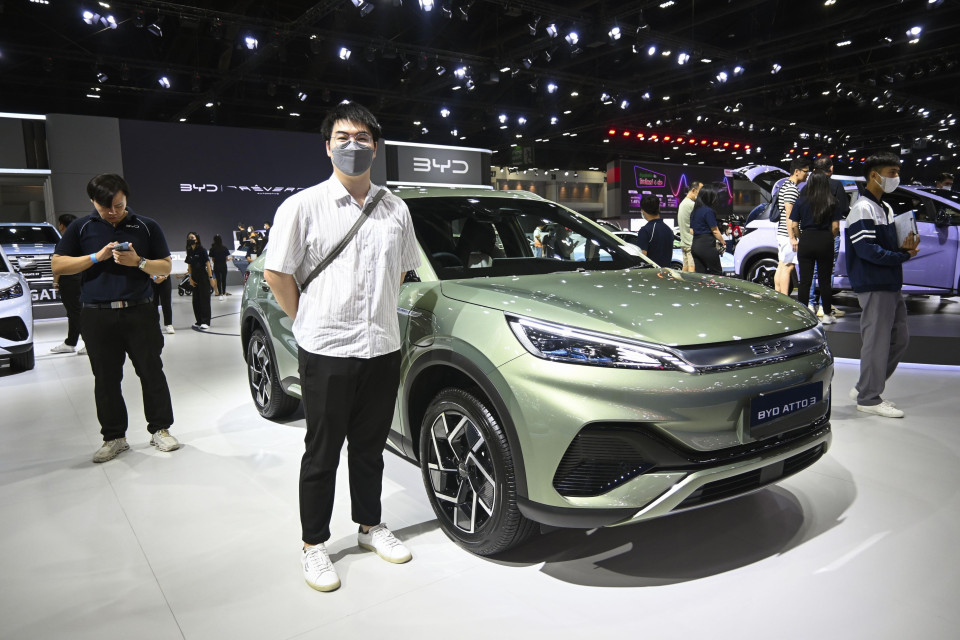 Fuel efficiency is a crucial factor for consumers when selecting an automobile in Thailand, where the average income is just 15,000 baht per month.
"BYD is reliable because of its achievements (in China)," said a Thai Airways International pilot, 47, who also signed a purchase contract to buy a vehicle at the booth.
During the 12-day run of the motor show, automakers who participated sold roughly 43,000 cars.
Toyota Motor Corp. and Honda Motor Co. took the lion's share as the top two sellers, with many other Japanese carmakers ranking in the Top 10. Despite BYD only displaying its ATTO 3 model, it came ninth with about 2,700 sales orders.
Priced at 1.2 million baht, the ATTO 3 is competitive with gasoline-powered cars, thanks to subsidies received from the Thai government. In the near future, BYD plans to release two more models, including a compact car, in Thailand.
BYD was founded in 1995 as a producer of batteries for mobile phones and moved into the automobile industry in 2003. It sold 910,000 EVs in 2022, up nearly three-fold from the previous year, and closed in on Tesla Inc. of the United States, which logged a 40 percent sales gain to 1.31 million units.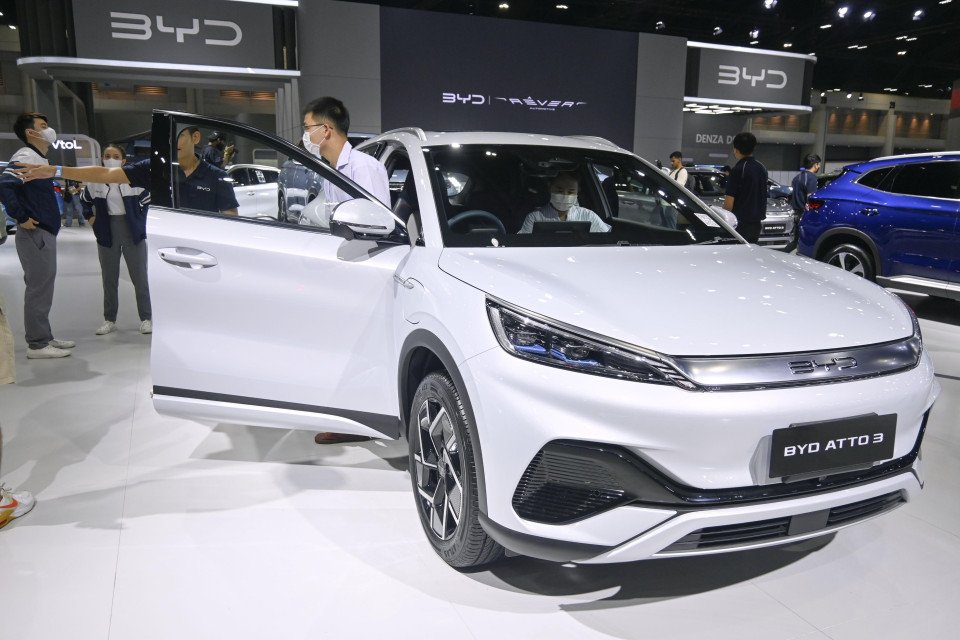 Since becoming the dominant player in China, where 300 EV companies have flooded the market, BYD has focused on strengthening its presence in Southeast Asia. It entered Thailand's market in 2022 and is rapidly building sales networks in other Southeast Asian nations in cooperation with local companies.
BYD will expand its product lineup for Southeast Asia by watching how the local market reacts. Liu Xueliang, who heads the company's operation in the region and also serves as president of the Japanese subsidiary, said, "Compared with in China, we still have a long way to go. We would like to add more models as we see how the market responds."
In March, BYD began constructing its first overseas manufacturing plant in the eastern Thai province of Rayong in a bid to roll out 150,000 vehicles in 2024. In anticipation of the future market potential, the governments of Indonesia, Vietnam and the Philippines, among others, are competing to attract factories.
However, the company is still in the process of establishing an after-sales service network for inspections and repairs. No used EV car distribution market in Thailand exists to meet replacement demand.
A company official said that the market for secondhand cars is unnecessary because BYD sells new vehicles with an eight-year repair warranty. Still, it will be a challenge for the company's future long-term growth strategy.