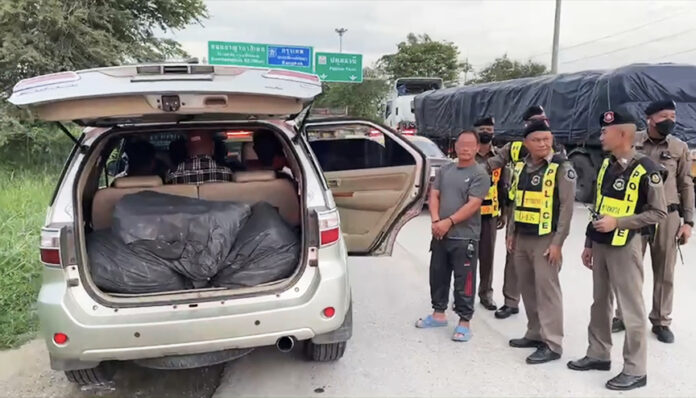 Police have revealed that people bringing illegal workers into Thailand have recently switched from pickup trucks to SUVs, which appear to be more expensive and tempt police not to suspect anything.
It is also noted that more Thais are involved in smuggling as it provides them with high income. Police added that the illegal business is well known in Mae Sot, a city in Tak province that shares a border with Myanmar. The smuggling gangs are not afraid of the law because if they are found guilty for the first time, they are only released on probation and only have to pay a fine.
The latest arrest was made in Phra Nakhon Si Ayutthaya province on Thai Highway-347 Road, Pathum Thani – Bang Pahan, in the direction of Bangkok. The Toyota Fortuner was used in the operation. Local police found the car suspicious as it appeared to be heavier than a normal car.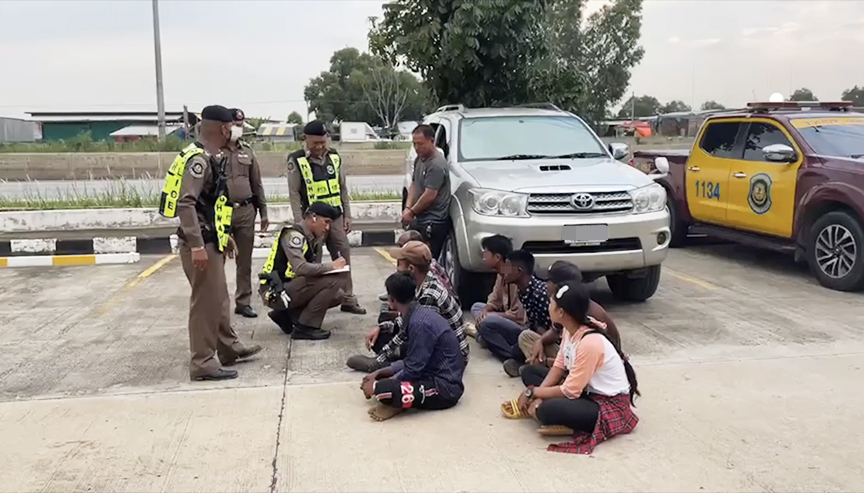 The driver was Banjong Saenyang, 39, a local from Tak province. He was driving the car, which contained 8 illegal immigrants from Myanmar, none of whom had passports or official travel documents.
The police arrested them and handed over the case to the investigators of Bang Pa-in Police Station for prosecution. The local officers also reported the case to the Immigration Police to arrange for repatriation.
Banjong admitted that he was contacted by an unknown man to pick up 8 illegal migrants from a roadside in Wang Chao district in Tak province and drop them off at their destination near Taling-chan district in Bangkok. For this assignment, he was paid 2,000 baht per person. He said that he had already done the missions 3 times because he needed money for his car: he had problems with his current job.
According to the Federation of Thai Industries, there were a total of 1.4 million migrant workers in Thailand in February 2023, a 52 percent decrease from the period before COVID -19. Businesses suffer from labor shortages especially when tourism and the service sector pick up. This leads to more illegal immigrants trying to enter Thailand.