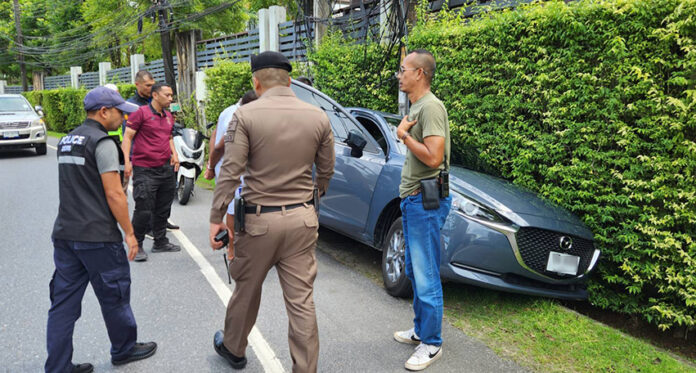 On August 13, Phuket police officers from Cherng Talay Police Station, Phuket Immigration Police, and Phuket Tourist Police chased after a suspicious car and were told it had crashed into several cars on their way to Ban Pa Sak – Ban Don, Village No. 4, Thalang District, and Kathu District.
Later, officers from Kathu Police Station assisted in setting up of a car interception checkpoint at the intersection of Loch Palm Golf Course. They also pursued the suspicious vehicle until it lost control, breached the curve, and crashed into the drainage ditch.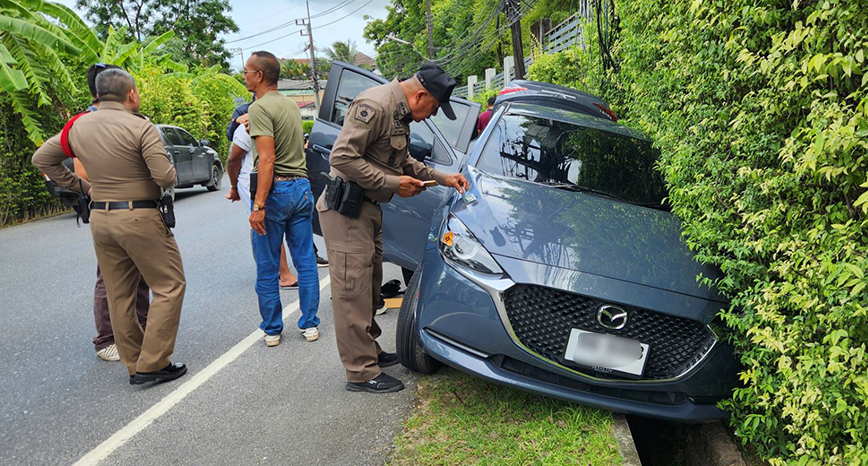 The driver was a black foreign man who leaped out of the car and ran for approximately 300 metres, but the officers chased and eventually apprehended him, knowing his identity as George, a 26-year-old Nigerian citizen. His passport expired four years ago.
George was discovered to have sold cocaine in the Choeng Thale Subdistrict, Kamala Subdistrict, and Patong Beach, Kathu District. As a result, the police took him to his home in Bang Jo, Si Sunthon Subdistrict, Thalang District. They discovered some cocaine.
The officers then took him to Cherng Talay Police Station to conduct an investigation and order George to compensate all those whose cars were damaged as a result of his driving.