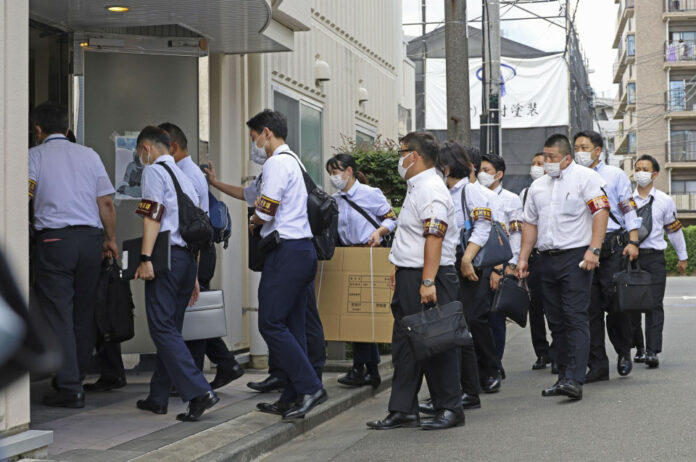 TOKYO – Police on Thursday searched the dormitory of Nihon University's American football team in Tokyo over an allegation a member possessed cannabis, investigative sources said.
The move came after the university found pieces of a plant and pills in July and contacted the police. The plant was later identified as cannabis, they said.
The team has suspended practice while the university has been hearing from its American football team's former and incumbent members, the manager and coaches, among others.
"We will strictly deal with this if we confirm criminal or inappropriate acts through our probe," said a public relations official at the university.
The Nihon University American football team is a 21-time winner of the Koshien Bowl, the national college American football championship game.
In 2018, the team came under fire over a dangerous tackle by one of its members in an exhibition against Kwansei Gakuin University.
A member of the university's rugby team was also arrested in January 2020 for allegedly possessing cannabis.
Cannabis-related crimes are increasing in Japan, especially cases of young people buying drugs on social media, according to the National Police Agency.
On Thursday, two students at Asahi University were arrested and another student was served a fresh arrest warrant for allegedly conspiring and selling cannabis to a 19-year-old man, according to police.
The three belonged to the university's rugby team, and its dormitory in Gifu Prefecture, central Japan, was searched on the same day, the police said.