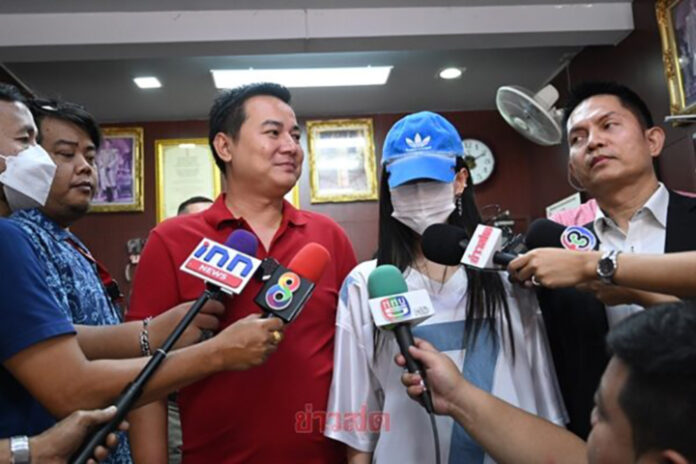 Sometimes a language translation app cannot help. It's also misleading.
On the afternoon of August 13, a collision between an Isuzu D-Max pickup truck with Bangkok license plates driven by 23-year-old Thai man and a Rolls-Royce Ghost with Chonburi license plates driven by a Chinese woman was reported to police.
The accident took place in lane number 4 of the Route 7 Highway at kilometer 48+000 in the direction of Bangkok. The two parties communicated via a language translation app and decided to move away from the scene of the accident due to heavy traffic.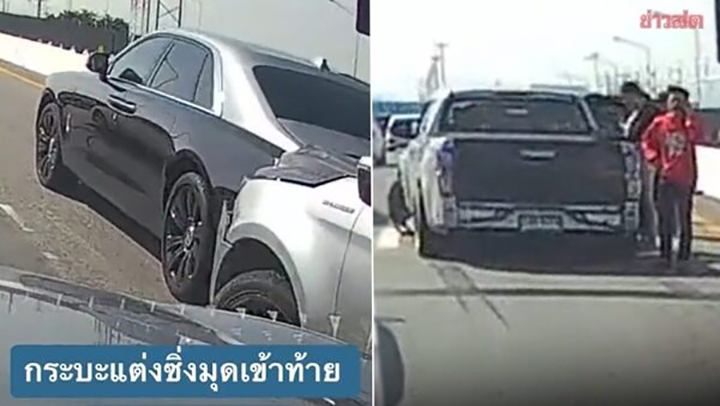 However, on August 16, Sun Yi Han, a 38-year-old Chinese woman who drove the Rolls-Royce Ghost worth more than 32 million baht, arrived at the Highway Patrol 1 police station, Lat Krabang Road, with her lawyer, Anirut Kongsap, to file a complaint against the driver of the pickup truck.
Miss Sun explained that she runs a restaurant in Thailand with branches in Bangkok and Pattaya. On August 13, she was taking the aforementioned car to a service center for inspection when the pickup truck struck the rear of her vehicle with considerable force.
She then communicated with Mr. Phongthep, the driver of the pickup truck. However, since she did not speak Thai, they used a language translation app and arranged to go to a nearby auto repair shop using hand signals. However, it was assumed that she did not want any compensation due to the communication misunderstanding.
Miss Sun then sought legal counsel and reported the incident to the police. She stressed that she was not at fault and wanted Mr. Phongthep to take responsibility. She also agreed to discuss the damage with the insurance company. She added that she had not been able to get in touch with him and wanted to ask the police to help her reach him.
The Chinese woman affirmed that she had been driving normally and had not braked abruptly, which led to the collision. The impact damaged her car's tail lights and bumper. She also negotiated with her insurance company to settle the damage claim with the other party.
Police are currently reviewing video footage and have located both parties. They will meet on August 18. Experts estimate that the damage to the luxury car could amount to millions of baht.