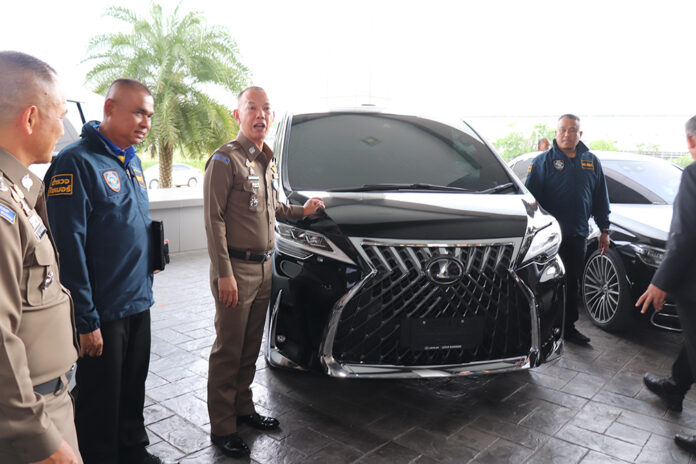 On August 17, the cyber police, led by Pol. Lt. Gen. Worawat Watnakornbancha, commissioner of the bureau, announced at the Cyber Crime Investigation Bureau the results of a cybercrime operation targeting two online crime networks.
The operation included the dismantling of a fraudulent call center and the closure of a crypto fund. Law enforcement personnel surrounded 29 locations in three provinces: Bangkok, Pathum Thani, and Chonburi.
Of particular interest was the search for 3 luxury condominiums in the central area of Asoke-Rama 9. A search warrant was issued by the Criminal Court to search an apartment in the 39th floor.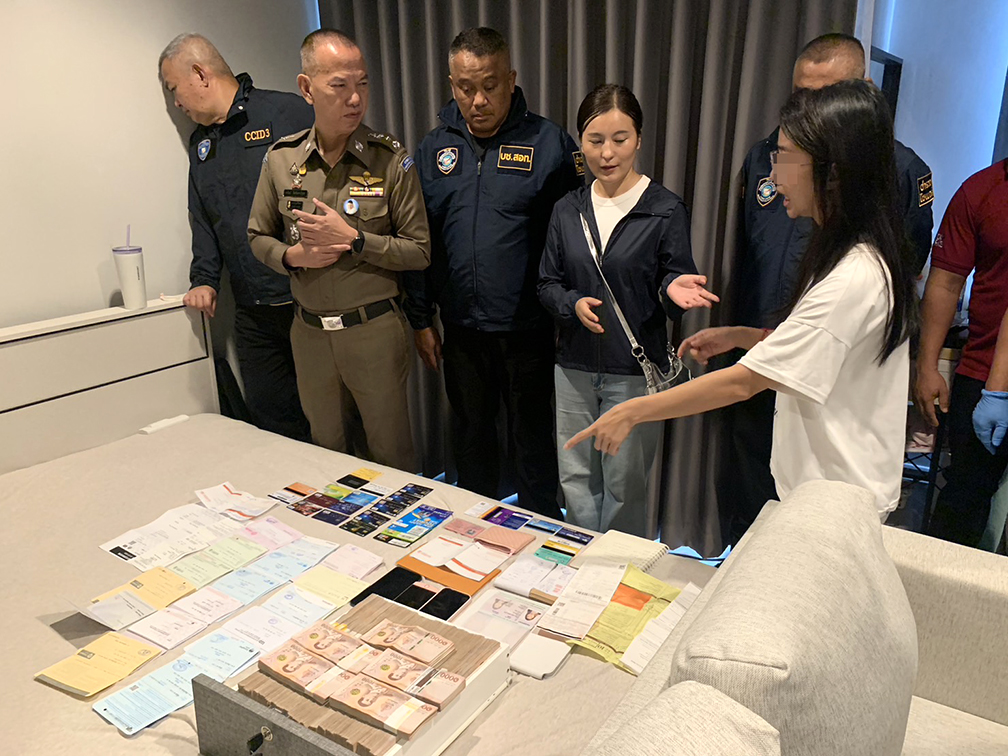 Authorities arrested Miss Nang Moe Moe Aye, a 24-year-old Burmese national, on a warrant issued by the Khon Kaen Provincial Court on August 16.  The investigation revealed that she has links to the call center scammer, who is accused of orchestrating scams under the guise of a city supervisor in the province of Tak.
The accused is accused of various crimes, including impersonating another person, impersonating a government official, entering data into a computer system and conspiracy to launder money. She was responsible for withdrawing 15 million baht, and since the beginning of the year, there have been more than 87 million baht in circulation.
Law enforcement authorities seized 4,444,000 Thai baht in cash, 17 bank account books, 2 brand name bags, and 16 ATM cards.
In another operation within the network related to the cryptocurrency fund, a suspect was arrested along with seized items. Authorities were also able to seize a Rolls-Royce in Chonburi province.
This case has broadened the investigation from Operation Trust No One: Chasing Crypto King, in which police arrested two Chinese suspects on charges of jointly defrauding the public and jointly laundering money, using fake profiles to connect with victims through various social media channels, before inviting investments in fake platforms to trade with digital currency and causing more than 10 billion baht in damages worldwide, and while opening a money laundering company using a fake profile.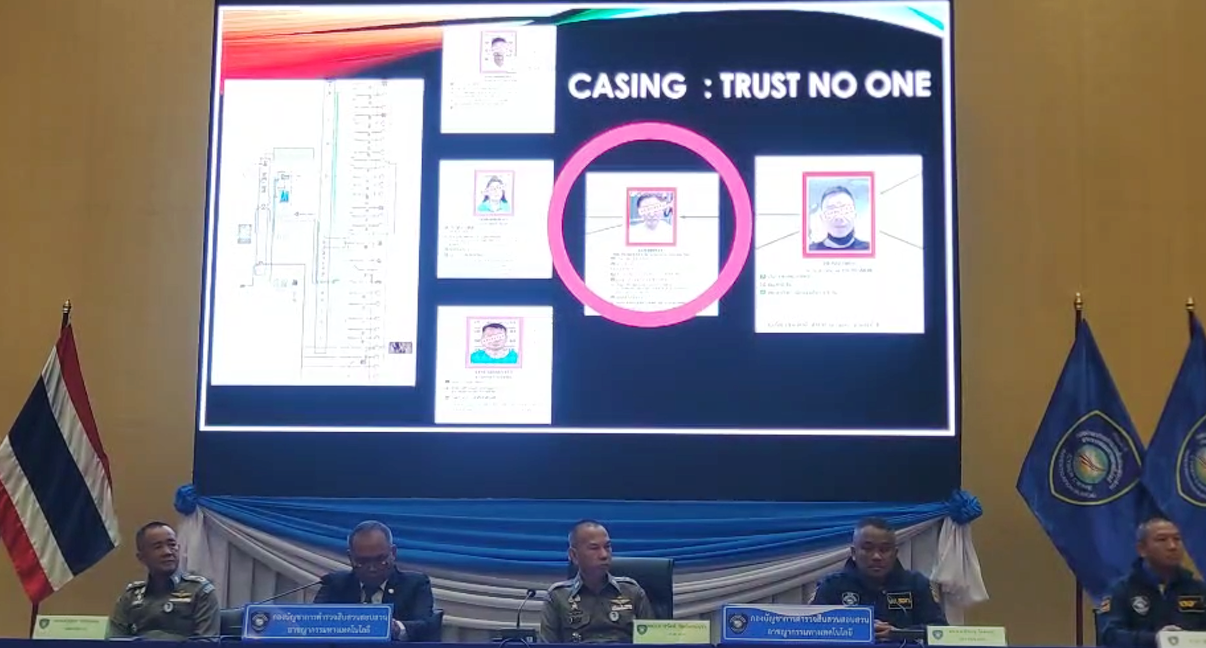 The police discovered links to two Chinese nationals, Mr. Ye Abin and Ms. Kai Fengfei, working together to defraud people by impersonating others through fraud or deception and importing information into a computer system that distorts or fakes computer data in order to launder money at the accused's room in a luxury condo in the Lumpini area.
The police seized more than 100 objects, including luxurious cars such as a Rolls-Royce worth 36 million baht, Lexus, Alphard, Mercedes-Benz, and various lease documents worth more than 1,500 million baht. four times can seize assets worth 3,000 million baht.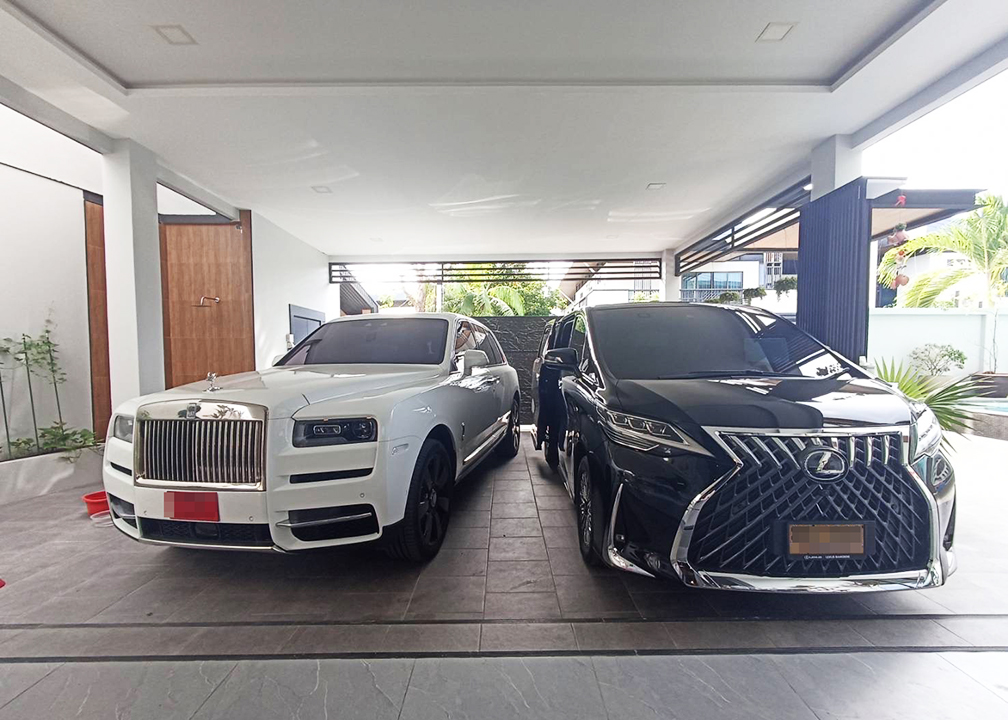 _____
Related article: