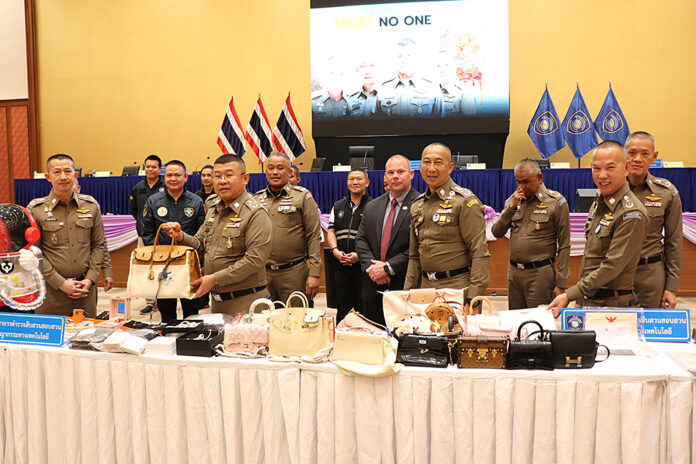 Leading perpetrators in Operation "Trust No One" were apprehended in Thailand for hybrid scams with victims in multiple nations.
Chinese couple Mr. Su Sauxian, 31, and Ms. Ke Yi Yi, 25, were charged under an arrest warrant issued by the Criminal Court on May 26 for their participation in the organisation, transnational crime, collectively defrauding people by appearing to be someone else, and money laundering.
Pol. Gen. Damrongsak Kittipraphat, Police Chief; Pol. Gen. Torsak Sukwimol, Deputy Commander-in-Chief of Police; and Pol. Lt. Gen. Worawat Nakornbancha, Commander-in-Chief of the Cyber Crime Investigation Bureau, joined Mr. Christopher Cantrell, Legal Assistant, U.S. Embassy, and police officers involved in the investigation at a press conference at CCIB.
They displayed numerous luxurious items, including 14 colourful bearbrick figurines, designer handbags such as Hermes and Chanel, luxurious watches, foreign liquor brands, iPhones, iPads and MacBook computers with a combined value of over 600 million baht.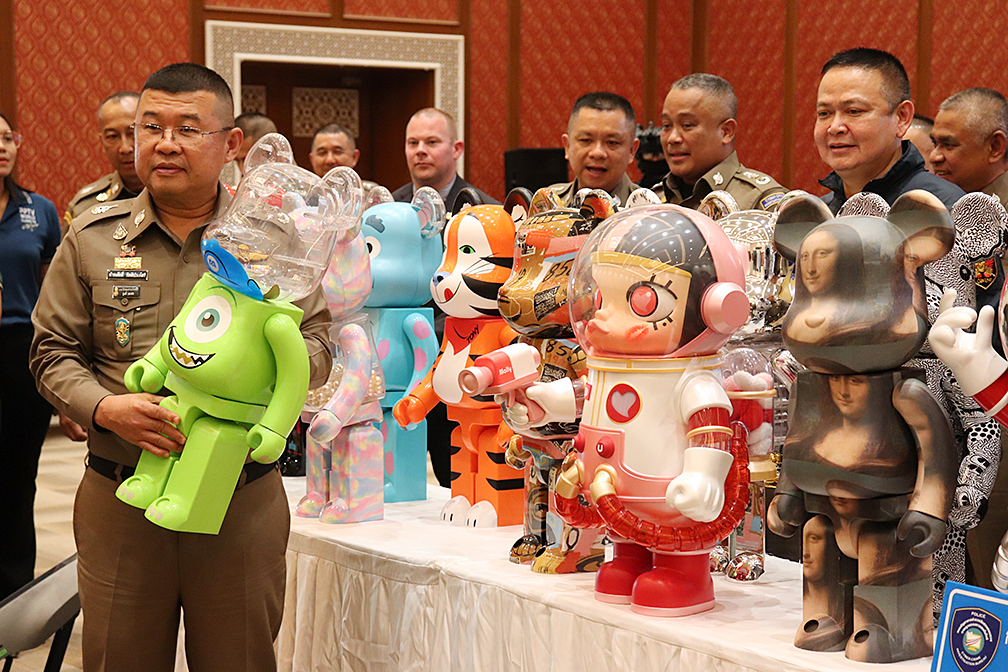 In addition, before a press conference, police searched twenty locations in Srinakarin and Krungthep Kreetha. They seized nine Rolls-Royces, Bentleys, and Alphards, as well as more than 1.5 million baht in cash, land title certificates for housing estates worth more than 60 million baht, a title book for a luxury condominium in the Sukhumvit area, and four rooms, each worth 128 million baht.
It was also discovered that properties in the area of the Saladaeng Police Station, Chokchai Police Station, and Bang Saphan Police Station in the province of Prachuap Khiri Khan were worth over 35 million baht.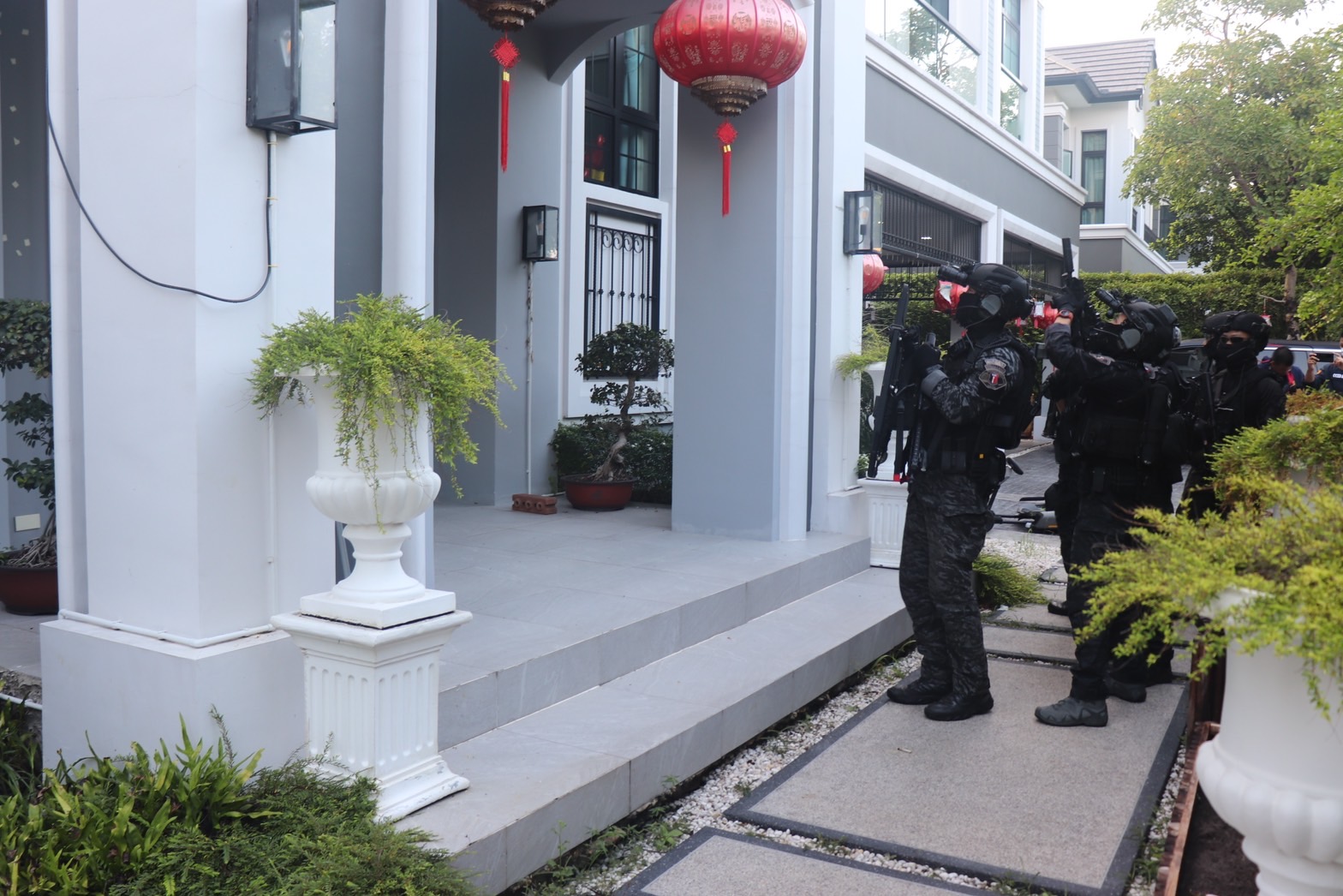 According to Pol. Gen. Damrongsak, the online reporting system alerted the police that individuals had been cheated by hybrid scams. In order to befriend victims through various social media channels, criminals create false profiles. Later, they convinced victims to invest in fraudulent trading platforms for cryptocurrencies or other assets. There were many cases of damage, totaling more than 10 billion baht (288 million U.S. dollars).
Officials from the FBI, the US Secret Service, and the U.S. Department of Homeland Security have also confirmed that two victims from the United States and one from the United Kingdom are connected to the network. The total worth exceeds 450 million baht (13 million U.S. dollars).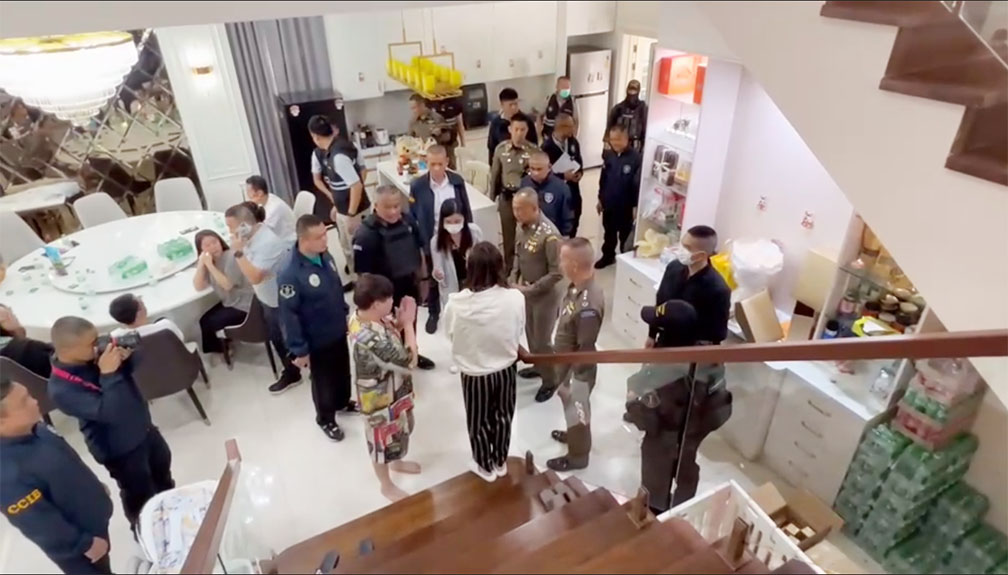 According to Lieutenant-General Worawat, the investigation revealed that perpetrators transferred funds to the trading platform's account. It was discovered that the account was registered by a citizen of Laos and that it was used in many countries, including Myanmar, the Philippines, Malaysia, Dubai, and Laos, where it was initially discovered that those mentioned residence served as a concealing place.
Consequently, a warrant of inspection was issued. Important locations included a house in Sansiri, Soi Phatthanakan 32, Suan Luang district, as well as  a two-story detached home in Palazzo Srinakarin, valued between 35 and 60 million baht.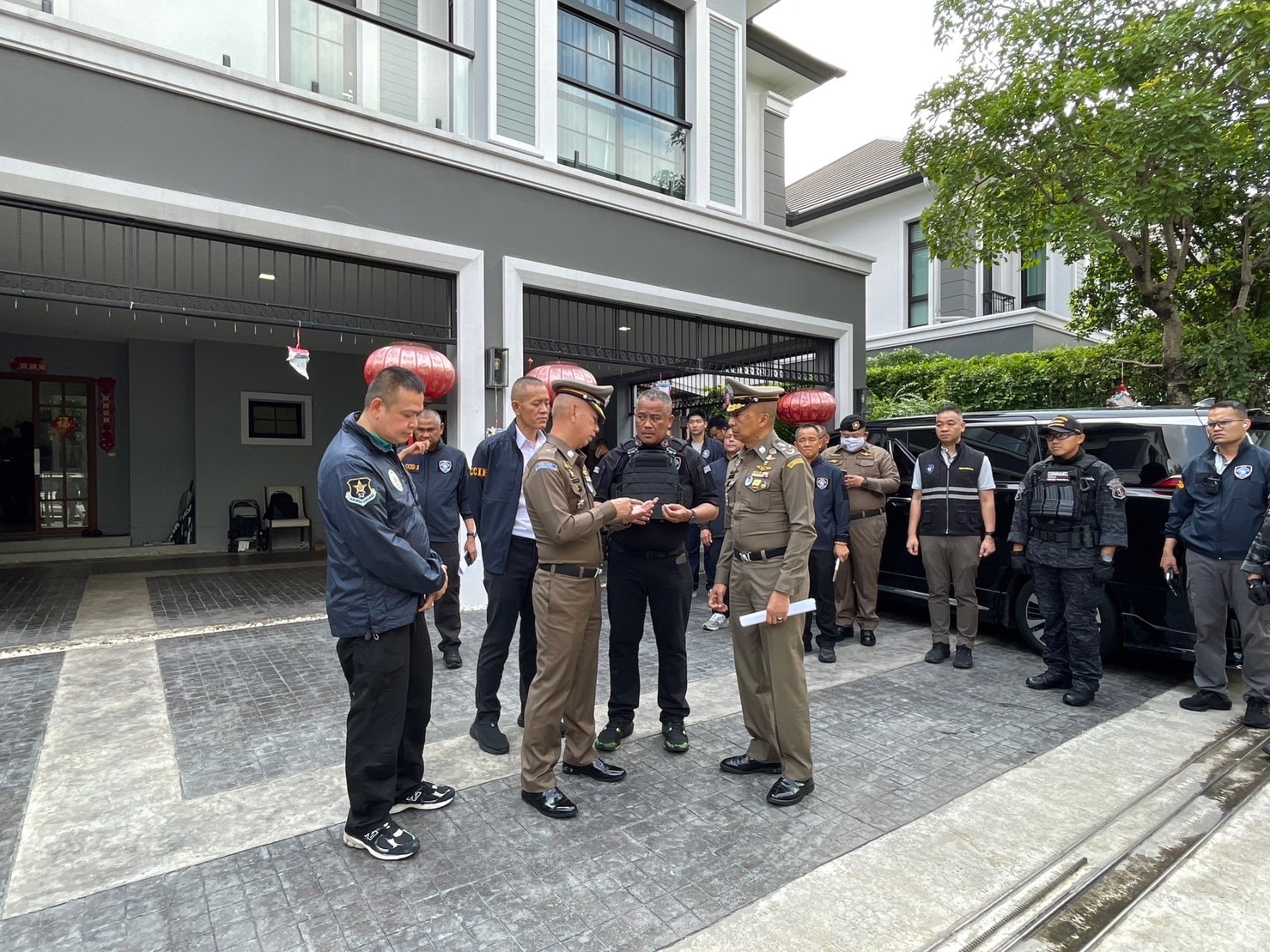 The Chinese couple acted as administrators of the platform and hold a wallet account is to trade money into the system in which 450 million baht circulation in three months. Police have now suspended the transaction with a seizure of 60 million baht.
In addition, it was discovered that Thai nationals had registered more than 47 companies in the form of nominees, as well as more than 14 companies to buy houses for 22 Chinese, 10 Myanmar, 1 Cambodian, and 1 hill tribe person, all of whom had entered Thailand on tourist visas, retirement visas, student visas, etc.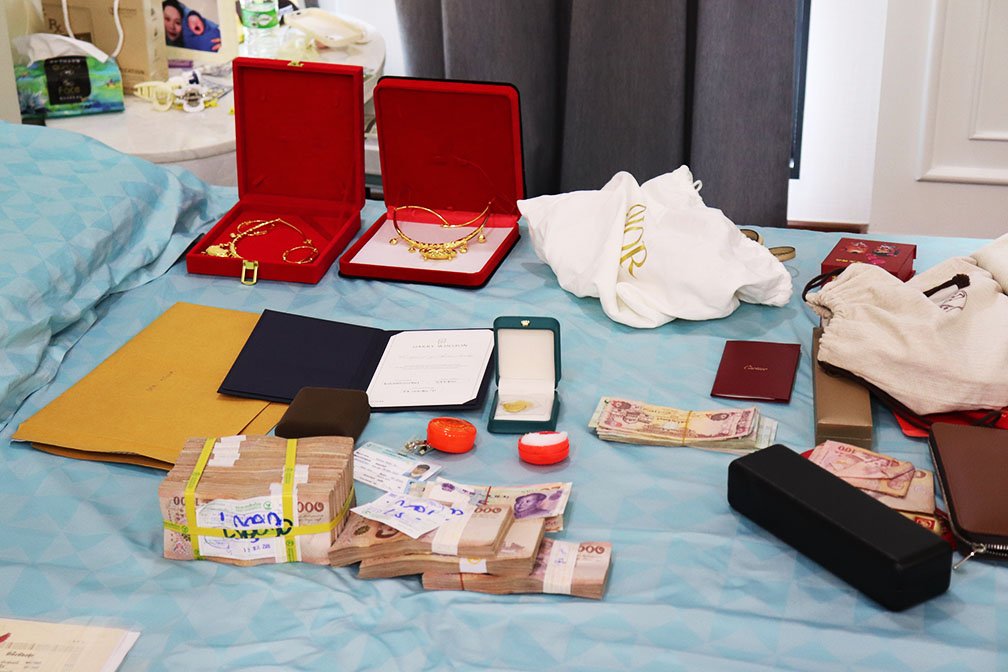 Pol. Gen. Torsak stated that the Chinese accused couple was regarded as the leaders of the gang. The wife would deposit 50,000 to 100,000 baht at a time, and within the home that was purchased to be used as a meeting place for a group of Chinese individuals. Additionally, SIM cards from neighbouring nations were discovered. and numerous foreign currency.
The Royal Thai Police will retain information related to ongoing investigations into other cases.