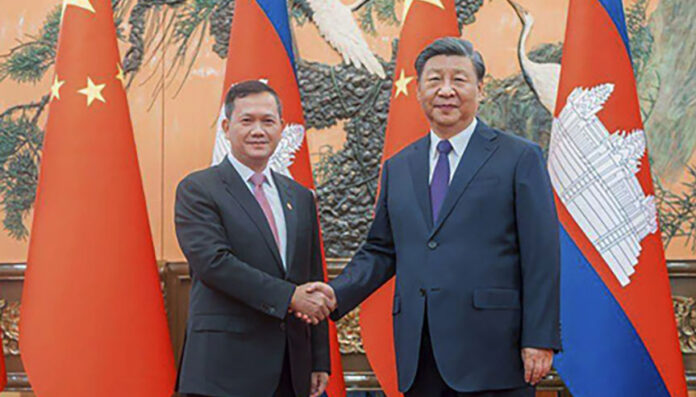 BEIJING (AP) — Cambodian Prime Minister Hun Manet made China his first official foreign visit after succeeding his father, Hun Sen, who ruled Cambodia for 40 years and cultivated his country's close relationship with China.
Xi told Hun Manet that his father had made historic contributions to bilateral ties. Hun Manet said he would further develop the friendship between their countries.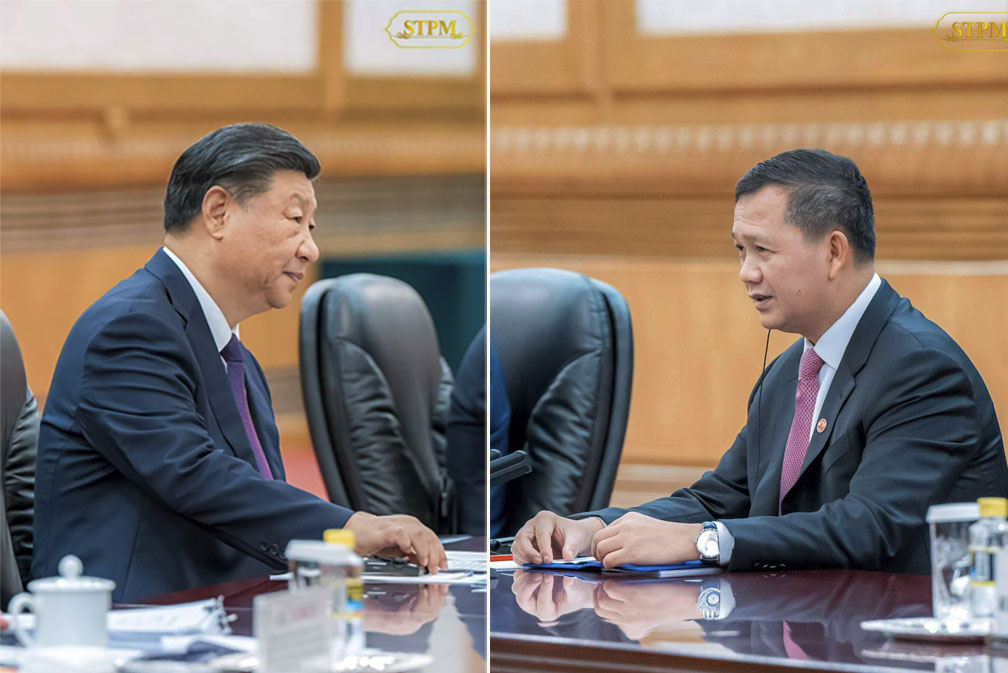 The U.S. had shown disapproval of Hun Sen's undemocratic moves and is uneasy over the expansion of a Cambodian naval facility with Chinese assistance. Hun Sen consistently denied that Cambodia had granted China the right to set up its own military base at Ream Naval Base.
China's Defense Ministry announced Thursday that the military would hold an annual joint exercise in Cambodia from mid- to late September to enhance their coordinated action and emergency response capabilities in medical services.
After his meetings in Beijing, Hun Manet plans to join other Southeast Asian leaders this weekend in southern China at the 20th ASEAN-China Expo, which promotes cooperation in trade, investment and tourism.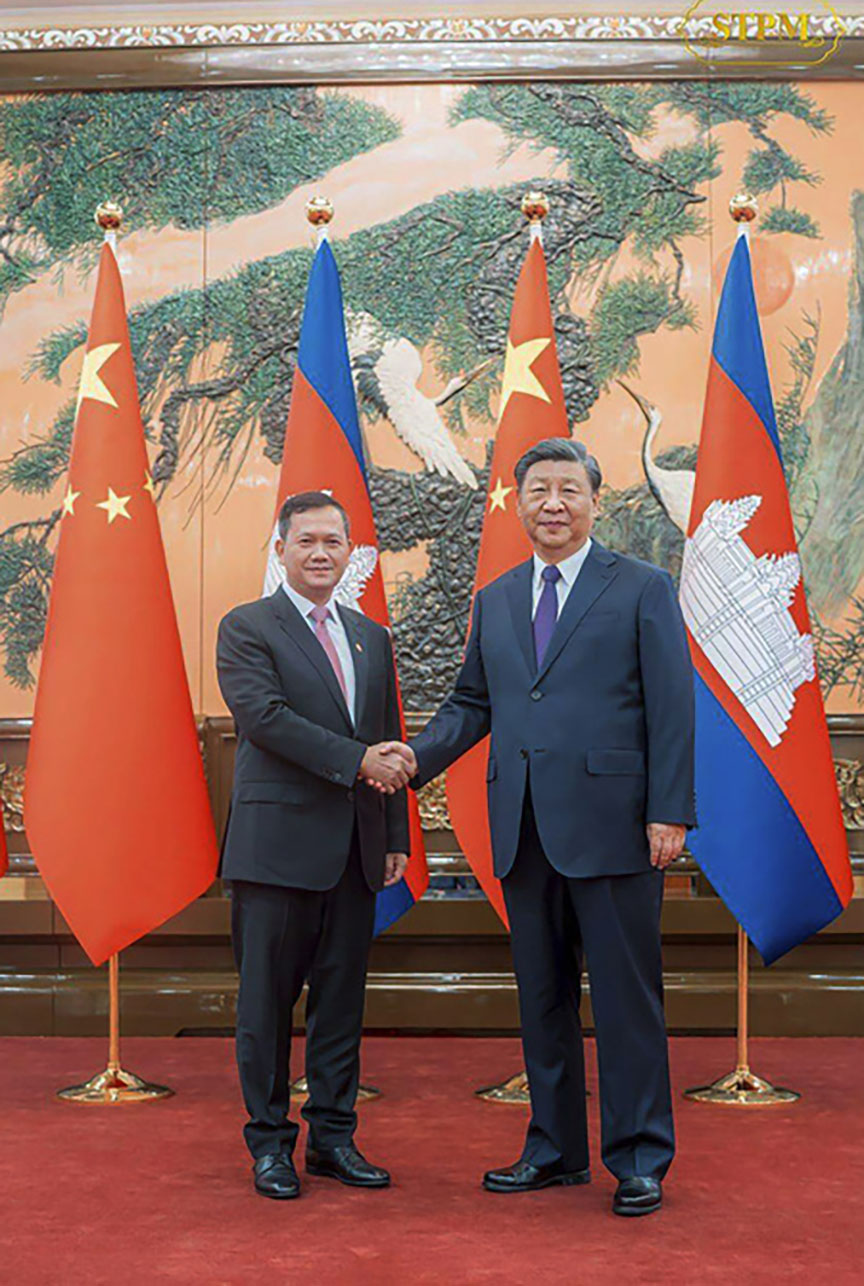 China's diplomacy has changed dramatically under Xi, said Alfred Wu, an associate professor at the National University of Singapore's Lee Kuan Yew School of Public Policy.
"China has a near-term goal and also a long-term goal," he said. "The long term goal will be the number one in the world. But the near-term goal is to be the leader of the Global South."
A ministry statement said the two leaders would discuss tightening the nations' ties with the building of a "Cambodia-China Community," strategic directions for their bilateral relations, and regional and international matters.
Chinese state broadcaster CGTN posted images of Hun Manet and his wife, Pich Chanmony, walking down the stairs from a plane to a red carpet on an airport tarmac, where they were greeted by two children, a Chinese official and others.
Hun Manet later laid a wreath at a monument in Beijing's Tiananmen Square that honors those who died fighting foreign invaders and in the protests and battles that brought China's ruling Communist Party to power in 1949.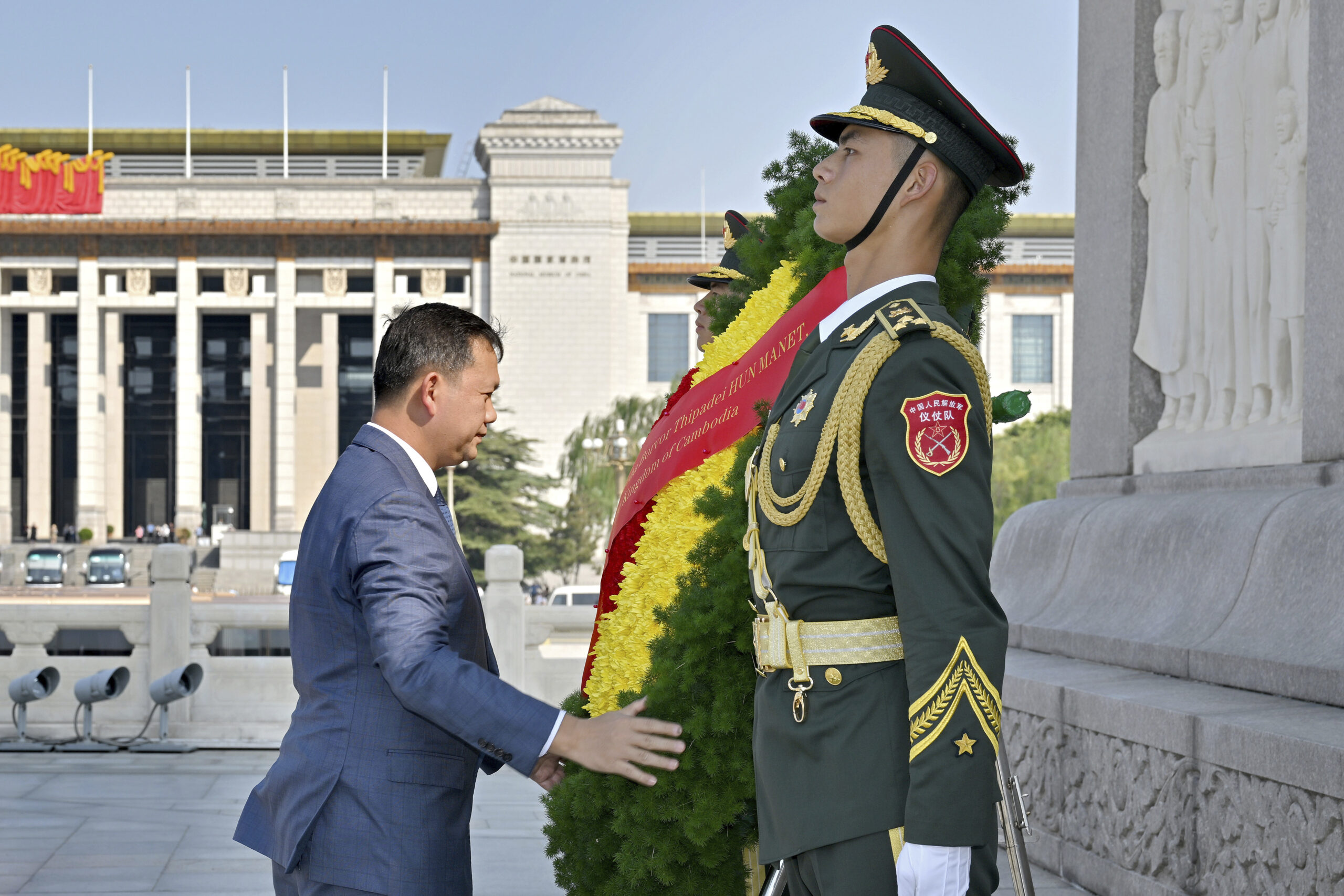 Cambodia is a key Chinese diplomatic partner and supporter in regional and international forums. It helps dampen criticism of Beijing within the 10-member Association of Southeast Asian Nations, several of whose members are engaged in territorial disputes with China in the South China Sea.
China has gained important influence in Cambodian politics and its economy, as seen in the numerous Chinese-funded projects, hotels and casinos in the capital, Phnom Penh, and elsewhere around the country. China's state banks have financed airports, roads and other infrastructure built with Chinese loans. More than 40% of Cambodia's $10 billion in foreign debt is owed to China.
After his meetings in Beijing, Hun Manet plans to attend the 20th ASEAN-China Expo in Nanning, a regional capital in southern China not far from the border with Vietnam, the Cambodian Foreign Ministry said.
Chinese Premier Li Qiang also is scheduled to attend the expo, along with the prime ministers of Malaysia, Vietnam and Laos, and senior government officials from Indonesia and Thailand, the Chinese Foreign Ministry said.
The expo promotes cooperation between China and the Association of Southeast Asian Nations in trade, investment and tourism.