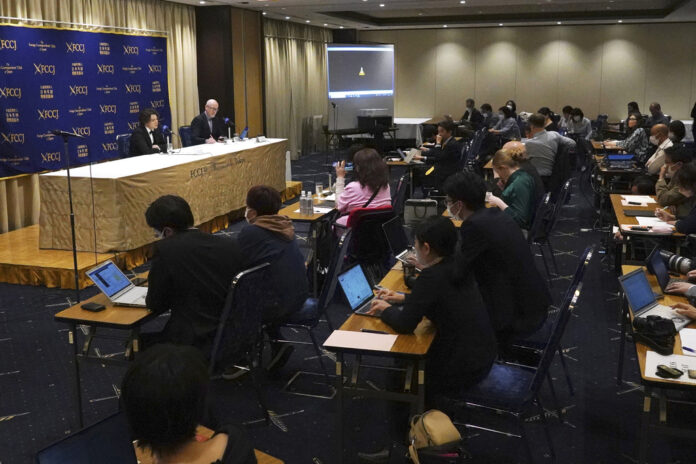 TOKYO – Japan's top male talent agency Johnny & Associates Inc. has acknowledged that its late founder Johnny Kitagawa sexually abused aspiring teenage pop singers for decades. But the question remains: how was he able to get away with it for so long?
While an overconcentration of power within the agency's founding family has been cited as a major factor in the long-term coverup of the abuse, Japanese mainstream media also long turned a blind eye.
A third-party body set up by the agency to investigate the scandal said in a report in August that it believed Japanese media refrained from reporting the allegations out of fear they would no longer be able to secure appearances by talent represented by Johnny's, as the firm is widely known.
In 2019, the Japan Fair Trade Commission had warned Johnny's over suspicions that it had pressured media networks not to feature former members of idol group SMAP who left the agency following the band's dissolution.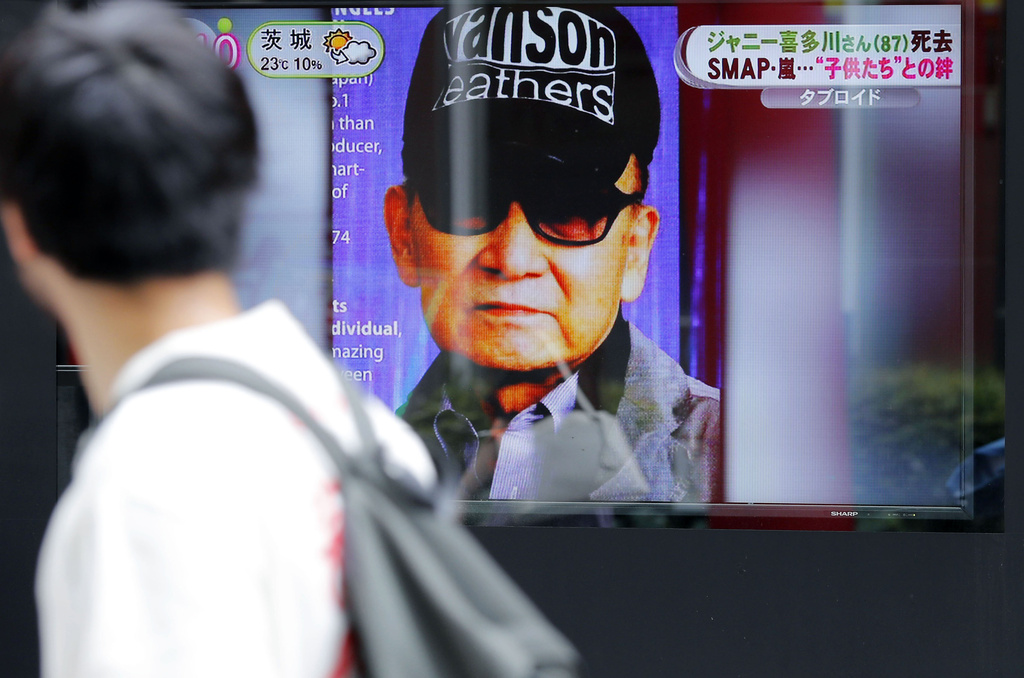 Kitagawa, who founded the agency in 1962, was one of the Japanese entertainment industry's most powerful figures, propelling numerous groups such as SMAP and Arashi to stardom before his death in 2019.
Junya Hiramoto, 57, was one of the first talents once represented by the agency to expose sexual abuse by Kitagawa, publishing a book in 1996 that detailed his experiences of being touched and forced to engage in sex acts with the pop mogul.
The Japanese weekly magazine Shukan Bunshun in 1999 later published a series detailing accusations that several boys had been abused and sexually exploited. Kitagawa, who was never charged with any crimes on the basis of the allegations, sued the Shukan Bunshun and was awarded damages.
But even in 2003, when the judgment was partially overturned after the Tokyo High Court ruled the magazine had sufficient reason to publish the allegations, mainstream media remained largely silent.
Such allegations only garnered wide public attention after the BBC aired a documentary in March this year that included interviews with victims.
The agency in May issued a video and written public apology from its current president Julie Keiko Fujishima, but it was only on Sept. 7 when it held its first press conference on the issue.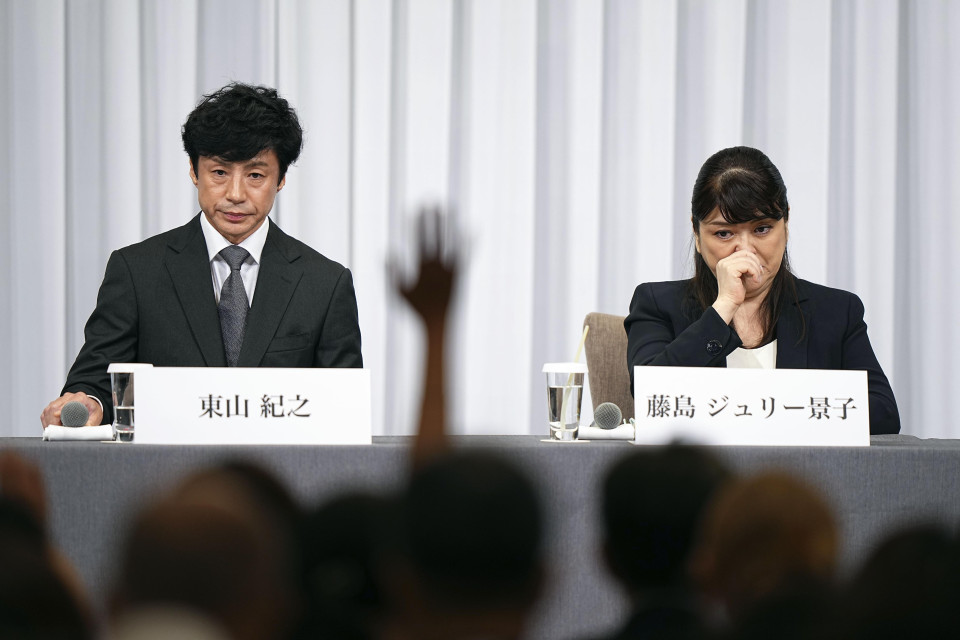 Noriyuki Higashiyama, a veteran TV personality long represented by the agency, took over the helm after Fujishima, Kitagawa's niece, acknowledged the scandal and stepped down as president.
"I think Mr. Kitagawa and the agency as a whole were in the wrong," said Higashiyama, 56, when asked at the press conference about self-censorship by the Japanese media over the sexual abuse cases.
Yoshihiko Inohara, president of the agency's subsidiary Johnnys' Island, who also attended the press conference, called for a change in media attitudes, saying, "Self-censorship is rampant in Japan. It is really tough to eliminate, and it is a problem that we need to work on together."
But some have questioned whether the appointment of Higashiyama as the new president constitutes the kind of internal organizational reform recommended by the firm's external probe, also partly because he himself faces allegations of sexual abuse, revealed in a tell-all book by a former agency member years ago.
Higashiyama denied the allegations when they were raised at the press conference.
Asahi Omori, a public relations and crisis management consultant, said a new president should have been chosen from outside the firm.
Despite acknowledging the scandal, the agency has decided to retain its name "Johnny & Associates."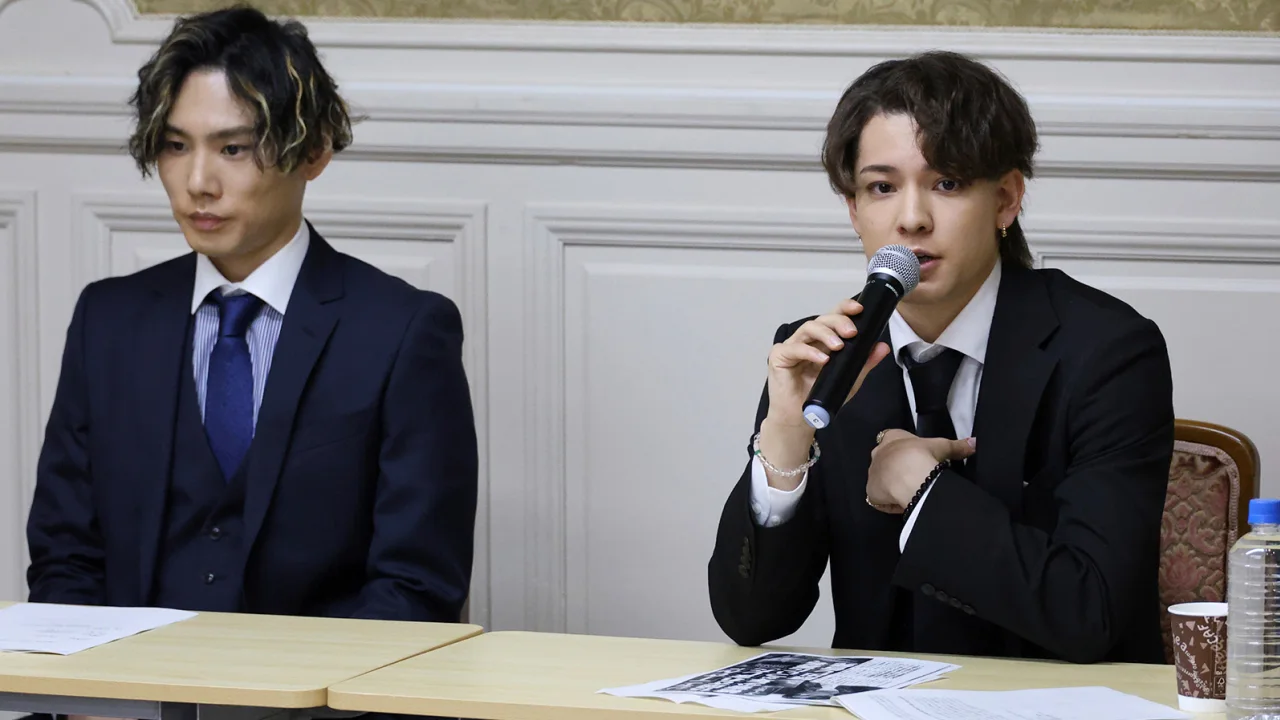 A series of major companies ranging from beverage firms and an airline to an automaker has since started to distance themselves from the agency.
Asahi Group Holdings Ltd., Kirin Holdings Co. and Nissan Motor Co. have announced they will not use talents from Johnny's in future promotional material, while Japan Airlines Co. has said it will refrain from using Johnny's talents in promotional material until appropriate measures are taken.
Tokyo Shoko Research said Wednesday that 226 firms do business with the agency and its group companies, of which more than 10 percent are listed. It has warned that firms will likely review the use of Johnny's talent for compliance reasons for fear of being seen as tolerating sexual misconduct.
Takeshi Niinami, president of Suntory Holdings Ltd., which has decided not to seal any new contracts with Johnny's talents, took a critical view of the way Johnny's has handled the issue.
"Using the agency's talent would mean we are tolerating child abuse," Niinami, who is chairman of the Japan Association of Corporate Executives, a major business lobby, said at a press conference.
Johnny's has said that as part of efforts to take responsibility for the scandal, it will not seek management fees from advertisers, TV networks and other clients for a year, allowing its talents to collect all the payments for their use.
The move comes as Johnny's has been seeing growing number of talents quit the agency even from before the scandal broke in the media. Competition from boy groups from other agencies, meanwhile, remains fierce.
Nevertheless, for some programs, there still remains a "wall" for performers other than those from Johnny's, an industry source said.
"It would be great if this becomes an opportunity to drastically change the structure of the entertainment industry. In a way, it's a chance," the source said.
Takahiko Kageyama, a professor of media studies at Doshisha Women's College of Liberal Arts, said self-censorship by the media could occur in dealings with any party in the entertainment industry.
"Every network needs to create investigative programs and thoroughly reflect on the situation. Only then will the relationship between the entertainment industry and TV stations become healthier," Kageyama said.
The focus is now shifting to the issue of compensation for victims and the agency's future survival.
Nearly a week after its press conference, Johnny's announced it has set up an independent victim relief panel made up of three former judges who will determine the amount of compensation to be paid as it assesses the claims of alleged victims.
______
Related articles: