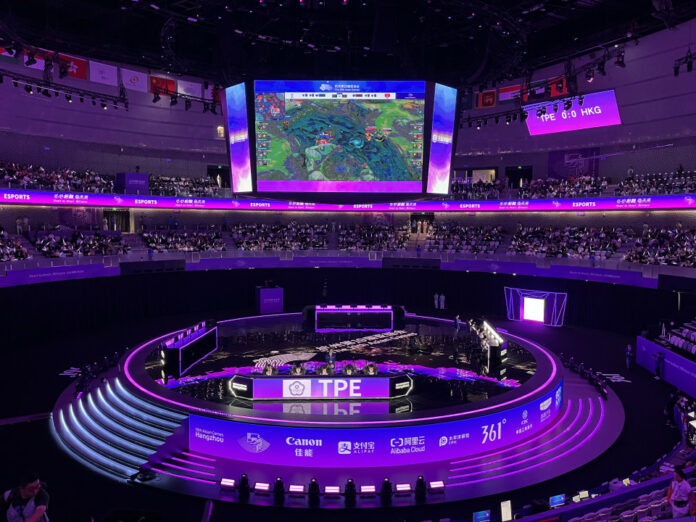 Esports made their much-anticipated Asian Games debut as official medal events Sunday in China's e-commerce hub Hangzhou.
Myanmar defeated Kyrgyzstan in the Arena of Valor mobile game in the day's first completed match as spectators cheered from the stands and waved penlights, creating an atmosphere similar to a live concert.
Hong Kong then defeated Taiwan in the same multiplayer online battle arena, or MOBA, game at China Hangzhou Esports Centre, a day after the official opening of the Asian "Olympics."
"We had good communication, so we could win this game," said Chan Tsz Hin, a 22-year-old player from Hong Kong, whose English name is Justin.
"I've played this game for eight to 10 hours a day. When I have spare time, I play other games, but I focus on this game every day. Our team is looking for a medal."
Asked if it is gold, he said, "No, just a medal. Any color."
There has been debate about whether esports are actual sports and concern about gaming addiction, but the esports market's growth potential cannot be ignored.
The nine-day eports program features seven gaming titles, two of them mobile games.
Hideaki Omura, governor of Japan's Aichi Prefecture, which will co-host the next Asian Games in 2026 with the prefecture's capital Nagoya, visited the venue, built exclusively for esports.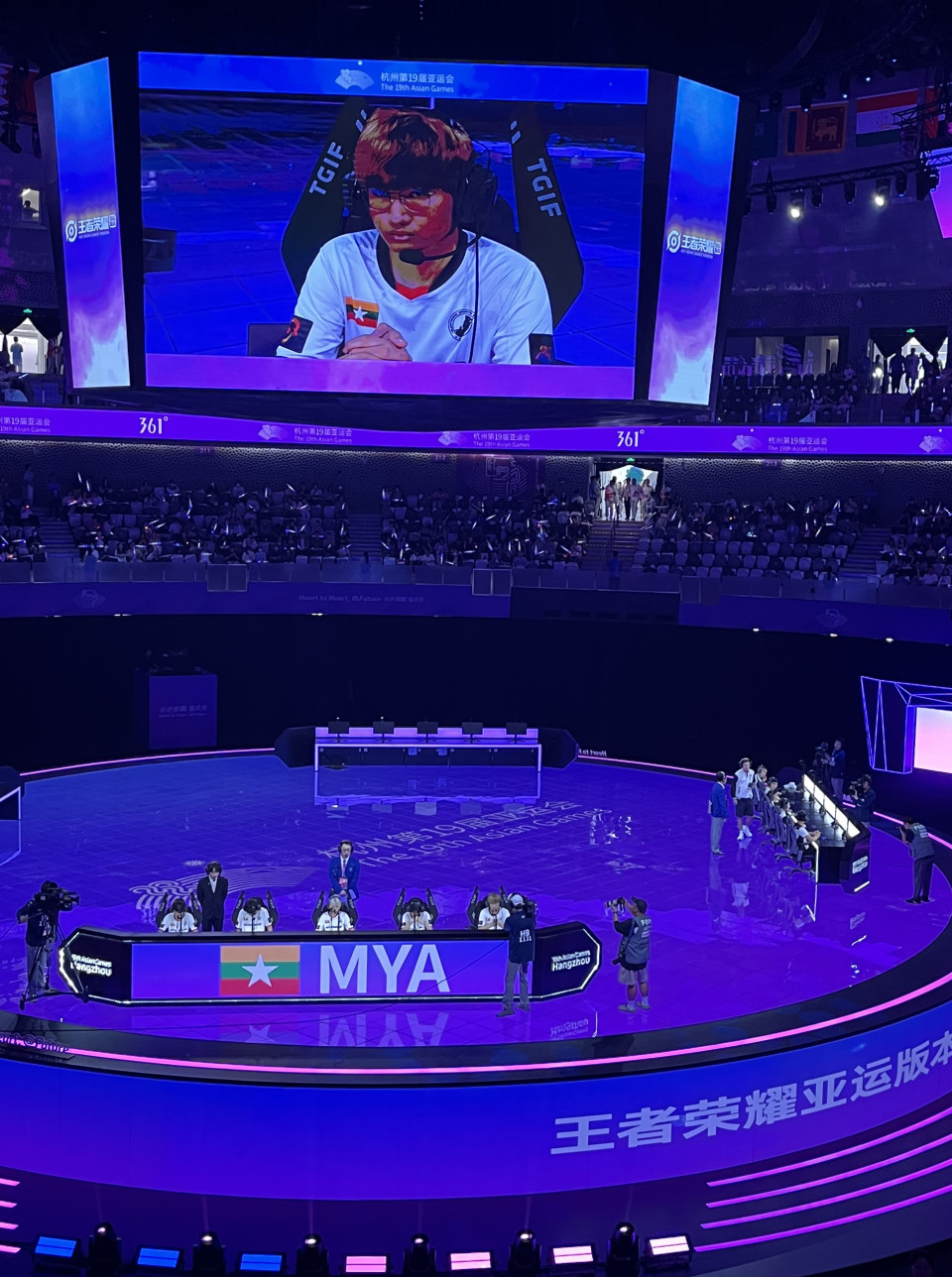 "This complex tells us how big esports are in China," Omura said. "I can really tell esports will keep expanding. We'll have esports as an official event, too, so we'll try to promote them in the same way."
Asked about Aichi's preparation, he said, "We'll be able to have a similar quality venue (for esports). We are confident of staging a great Asian Games."
Esports were introduced at the previous Asian Games in 2018 in Jakarta and Palembang, Indonesia, as an exhibition. They are set to be one of the most watched events of the two-week Hangzhou games.
In June, the International Olympic Committee's inaugural Olympic Esports Week was held in Singapore, opening the door for the category's possible inclusion in future Olympics.