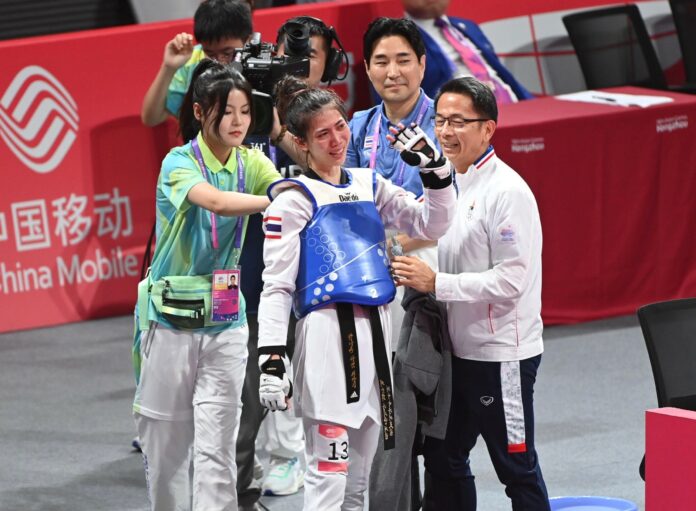 Panipak Wongpattanakit, 26, won Thailand's first gold medal at the 19th Asian Games. Winning her second gold medal at the Asian Games may not come as a surprise to Thai people, as she is the world's No. 1 in women's taekwondo, but the competition in Hangzhou, China, on September 25 left her thrilled as if she were in a movie.
"It felt like a movie in which I am the leading actress," Panipak said with a laugh in an interview on Tuesday after defeating Qing Guo, the Chinese athlete, in 2-1 sets, 7-6, 1-2, 12-9. She secured the gold medal in the women's taekwondo category up to 49 kg.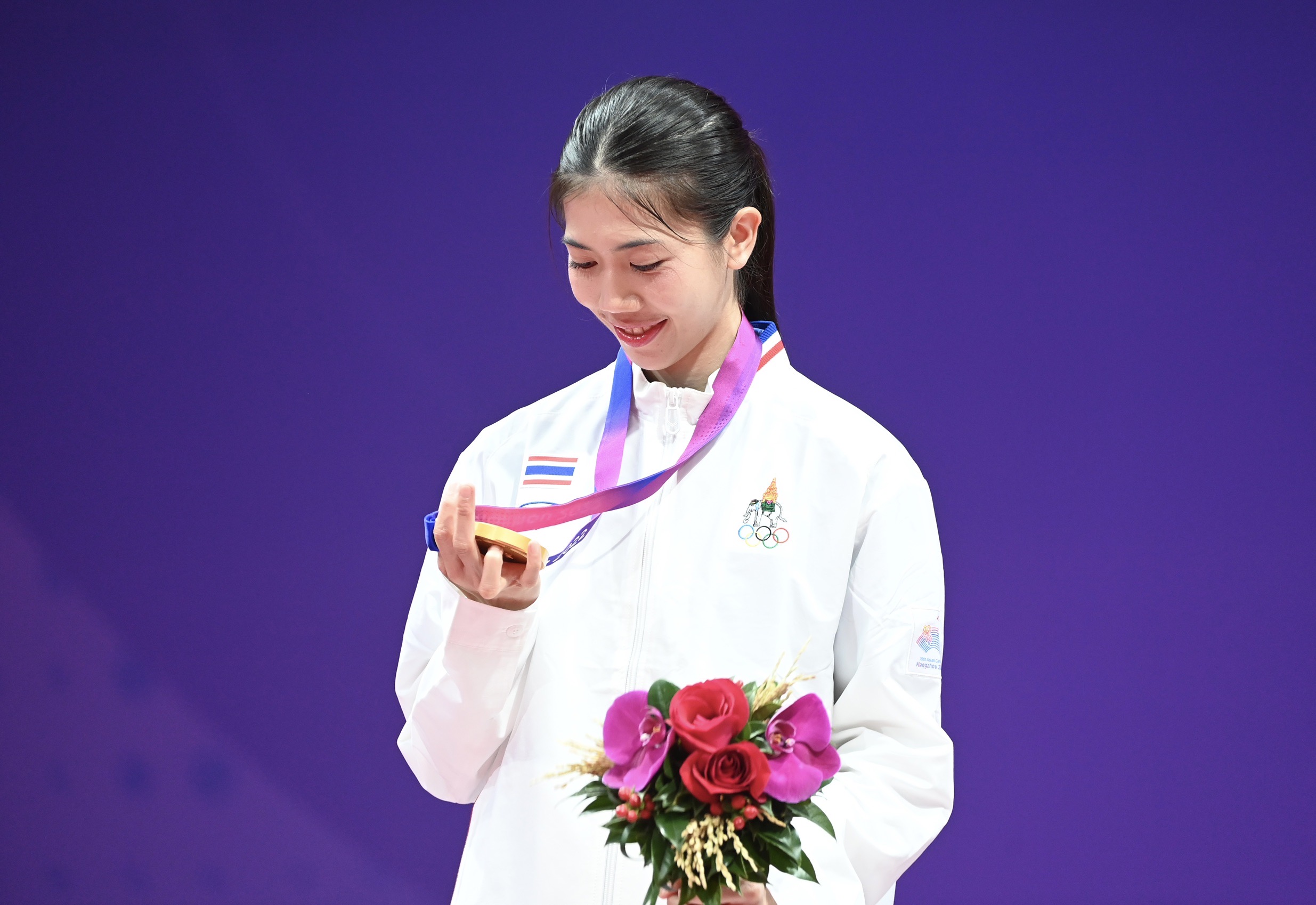 In the third set, Panipak was down 0-6 when an error by the umpires put her behind 0-23. The Thai team protested to the umpires for a while until the score was 0-6 again. She then regained her composure and eventually won 12-9, securing her last gold at the Asian Games amid tears of joy.
Panipak, nicknamed "Tennis," has been training taekwondo since she was 9 years old. She called this competition a perfect ending to the Asian Games and expressed her pride in bringing gold to Thailand. She thanked the spectators for their tireless encouragement and everyone who supported her.
"When the score suddenly went up to 0-23, I think everyone in the country was shocked, including me. I was very disappointed, almost inconsolable. But when I made a comeback and won, I got so much encouragement from home, from my team, from my coaches. They all cheered so loudly. My international friends were also very supportive, so I told myself that I will give it my all whether I win or lose," Panipak said.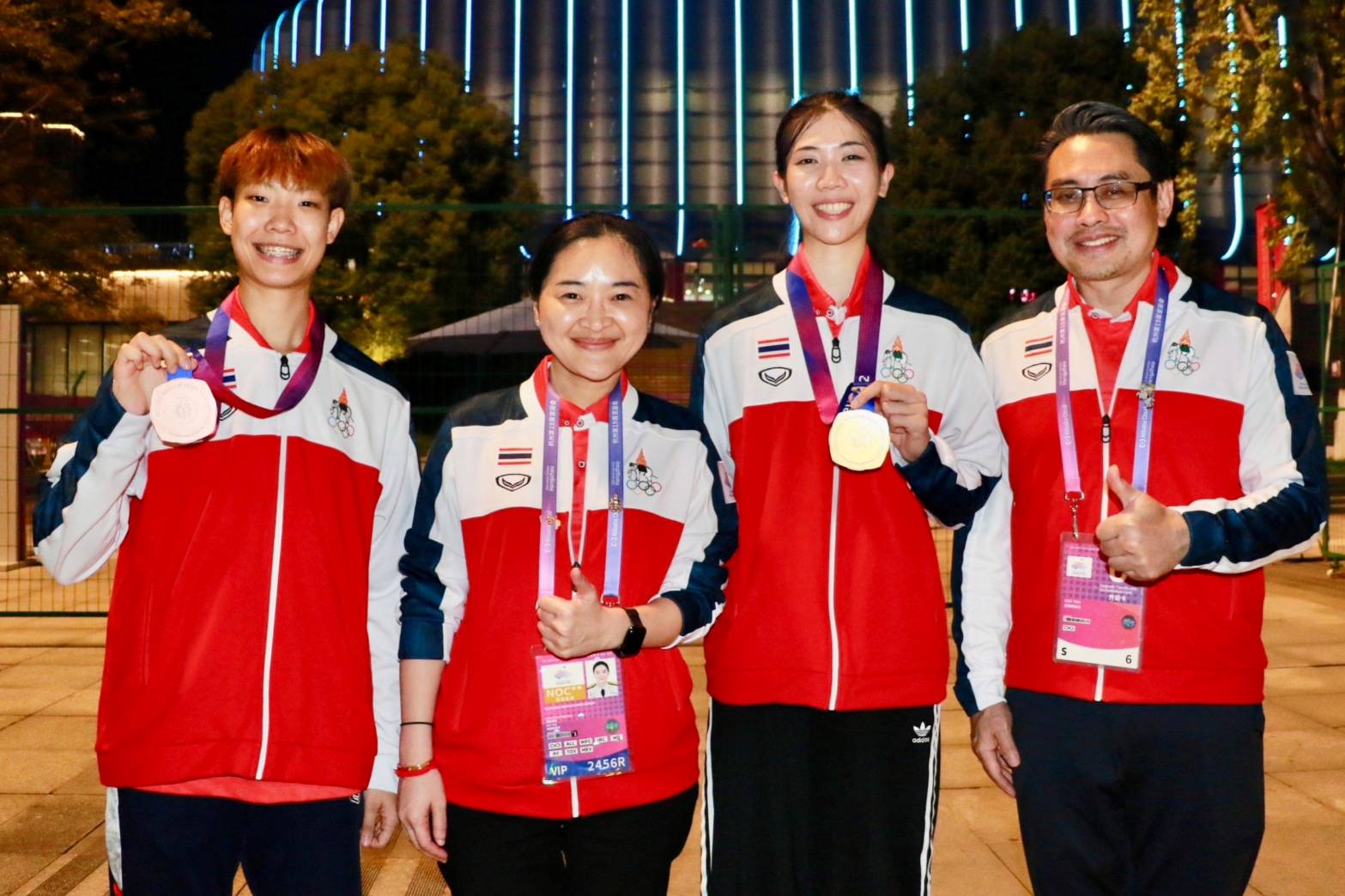 This championship victory is Panipak's 49th title and her fourth this year, following the 32nd SEA Games in Cambodia, the 2023 World Grand Prix in Rome, Italy, and the 31st World College Games in Chengdu, China.
When asked what the next story was for her if this competition was like a movie, Panipak replied, "The next story is the Olympics next year. I want everyone at home to support me. It will be my last Olympics before retirement, and I want to end it with a gold medal."