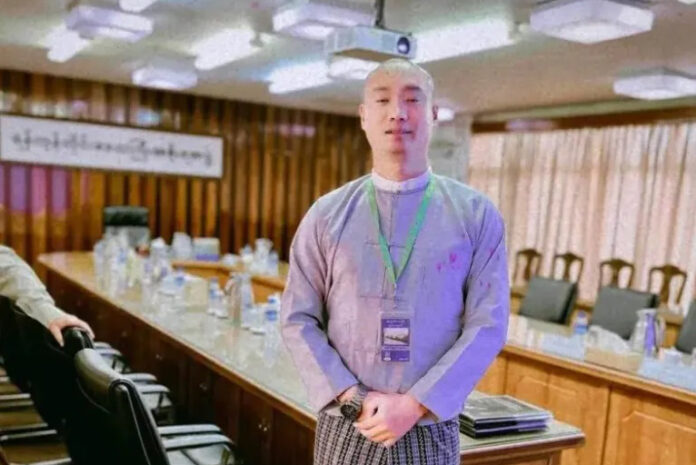 Gunmen fatally shot Nyan Lwin Aung while he was eating fried rice at a street food stall in downtown Yangon at 10 p.m on Monday, according to a witness, media reports and a statement from the guerrilla group Urban Owls.
A person who ate at the same stall the night of the attack told The Associated Press on Wednesday that he saw a customer there with a serious head wound who was then sent to Yangon General Hospital. The witness spoke on the condition of anonymity because he feared being arrested by the military.
A member of a free funeral service charity, who also asked not to be named for the same reason, said that 36-year-old Nyan Lwin Aung's body was sent to the mortuary on Tuesday.
The guerrillas' statement said the shooting is "yet another warning to all business tycoons and associates" of the country's repressive military government.
Myanmar has been in turmoil since the army takeover more than 2 1/2 years ago that seized power from the elected government of Aung San Suu Kyi, triggering widespread popular opposition. After peaceful demonstrations were put down with lethal force, many opponents of military rule took up arms, and large parts of the country are now embroiled in bitter conflict.
According to the Assistance Association for Political Prisoners, a Thailand-based group that monitors human rights in Myanmar, at least 4,141 civilians have been killed by the security forces since the army's takeover.
An Urban Owls statement sent to The Associated Press on Wednesday claimed that Nyan Lwin Aung was a young tycoon with unrestricted access to key military ministries and that he had proclaimed himself "a military-family businessman."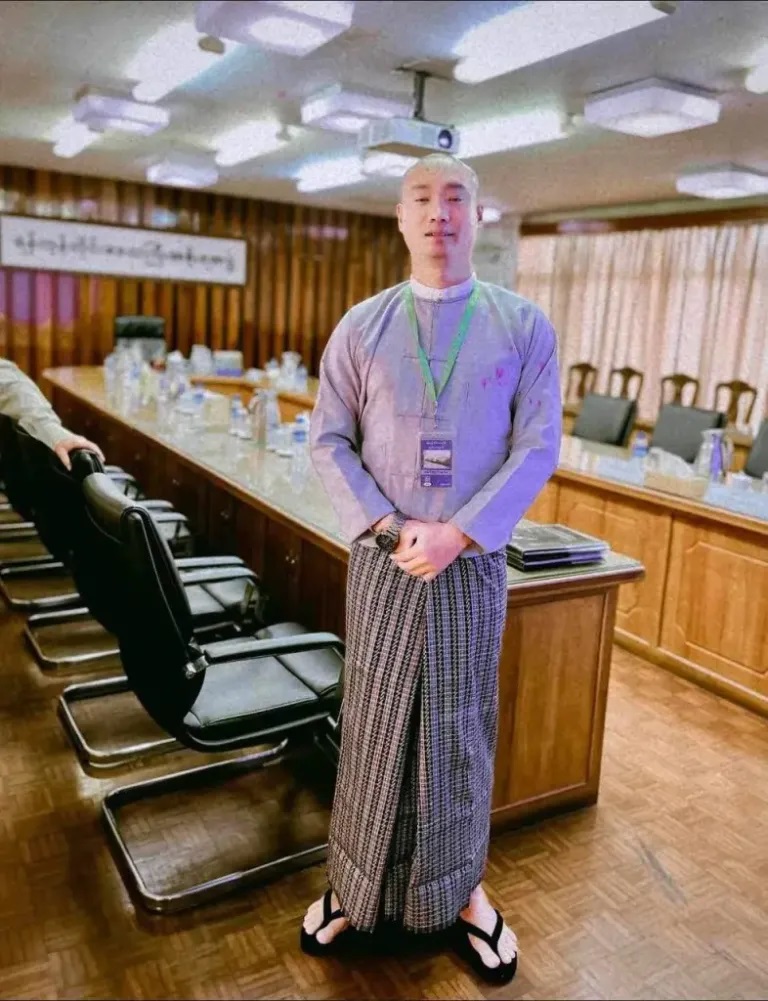 It said he regularly accompanied delegations of the military government to Russia, a major arms supplier of Myanmar, and had close ties with an executive official at Russia's Defense Ministry. The guerrilla group posted on its Facebook page what it said were photos of Nyan Lwin Aung meeting with Russian Defense Ministry officials in Russia.
The guerrilla group also claimed he was the primary procurement handler for the Home Affairs Ministry's program to import and install facial recognition security cameras for large-scale public surveillance.
Those claims could not immediately be verified. Phone calls by the AP to seek comment from two companies which Nyan Lwin Aung was reported to have founded went unanswered.
Guerrilla groups such as Urban Owls have carried out frequent targeted killings and small bombings in recent months in the country's cities. The targets typically are people believed to be informers or collaborators with the military.
There is no clear tally of how many such people have been killed. They include low-level civil servants, but also important officials or backers of the military government.
In November 2021, a former navy officer who was the chief finance officer of Myanmar's military-linked telecommunications company was fatally shot on a Yangon street.
Than Than Swe, then a deputy governor of Myanmar's central bank, was shot at her home in Yangon in April 2022. She survived and was promoted to the bank governor.
In April this year, Sai Kyaw Thu, deputy director-general of the military-appointed Union Election Commission, was shot by the members of an urban guerrilla group.
Nyan Lwin Aung appears to have been the third target whose assassination has been claimed by the Urban Owls. It followed the killings in March of Min Tayza Nyunt Tin, a veteran corporate lawyer accused of helping launder money for the ruling generals, and in June of Ye Khaine, Yangon International Airport's security chief, accused of arresting or restricting the travel of pro-democracy activists and people in the resistance's civil disobedience movement.
Media outlets sympathetic to the military reported on their channels on the Telegram messaging platform that Nyan Lwin Aung was shot in the temple by a member of the People's Defense Force, the loosely organized nationwide armed wing of the pro-democracy National Unity Government, a major opposition group coordinating resistance to the military government. The relationship of Urban Owls to the People's Defense Force is unclear.