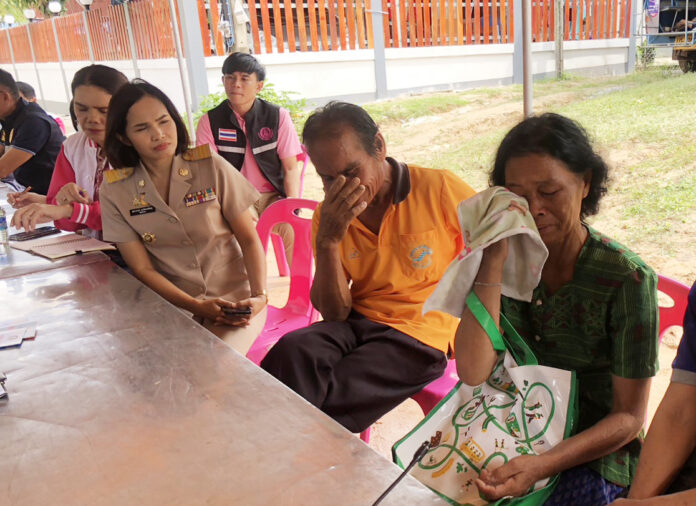 Somkuan Phansa-at, whose hometown is Ban Nong Waeng Tai, Khamin Subdistrict, Mueang District, Kalasin Province, has been confirmed as one of the Thai workers killed in Israel, following Hamas attack. He began working in Israel on November 9, 2022, and was shot and killed at Kibbutz Nahal Oz on the Gaza border on October 7, 2023.
A group of government officials from the Ministry of Labour paid a visit to Mr. Krabuan Phan-sa-at and Mrs. Noopa Phan-sa-at, the worker's parents, in Ban Nong Waeng Tai, Kalasin Province, to express condolences and to assist them in returning his son's remains to his village for a funeral.
Mrs. Noopa, 63, stated that her son served in the 4th Infantry Battalion, 1st Infantry Regiment, His Majesty's Guard. He went to work as a cab driver in Bangkok after being discharged before moving to live with his family in Nakhon Phanom Province.
Following that, he applied for a 5-year job working as a worker on a banana farm in Israel, borrowing money for travel fees of around 120,000 baht. He was paid 80,000 baht per month and sent 58,000 baht per month to his family in Nakhon Phanom Province, making him the family's only source of income.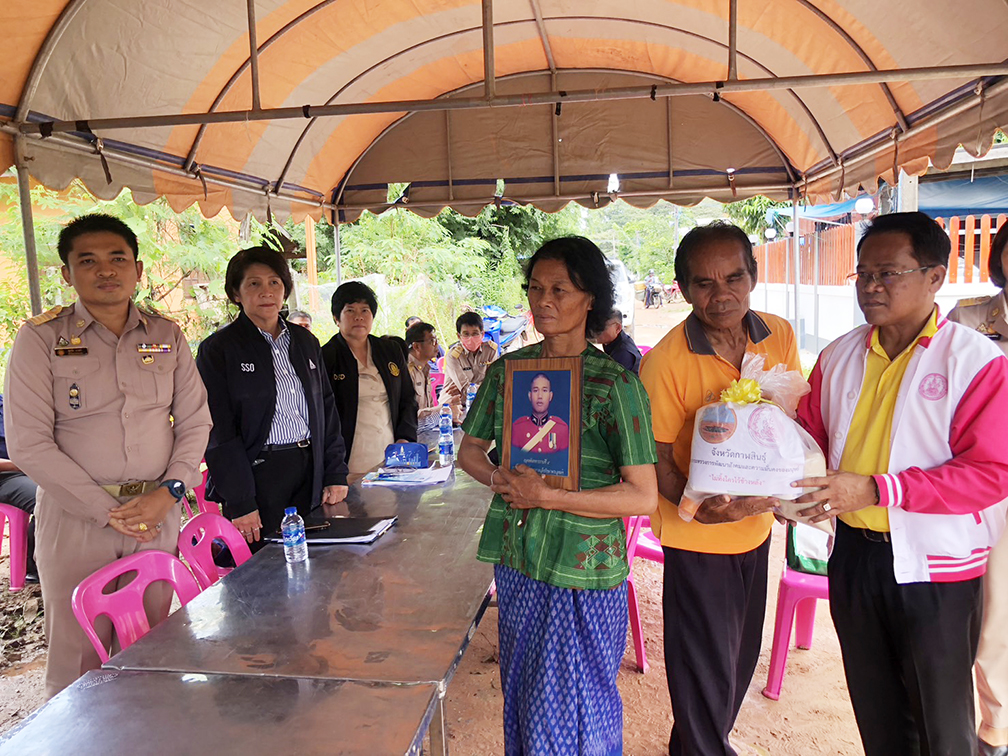 Her son has recently called to explain that the situation in Israel is not normal. She immediately asked her son to return home and stated that she did not want the money. She preferred to have her son back. Her son, on the other hand, stated that he had a fever and was not feeling well. If the fever ended, he would discuss returning to Thailand with his employer.
"However, around 4:00 a.m. yesterday, my daughter called and told me something terrible had happened to my son in Israel. I was shocked and still don't know what to do," she sobbed before thanking her family for their assistance and support.
According to Thai Foreign Ministry spokesperson Kanchana Patarachoke on October 9, twelve Thai nationals have died in Israel following Hamas' attack, eleven others were taken hostage and eight were injured. The numbers, based on reports from workers and employers in the area, were still awaiting confirmation from Israeli authorities, Kanchana said.
Around 5,000 Thai workers are in the areas around the Gaza Strip, and some have been evacuated to safer areas, the spokesperson said, adding that Thailand's air force is preparing planes for an evacuation whenever the situation allows. Many Thais work on farms in Israel.