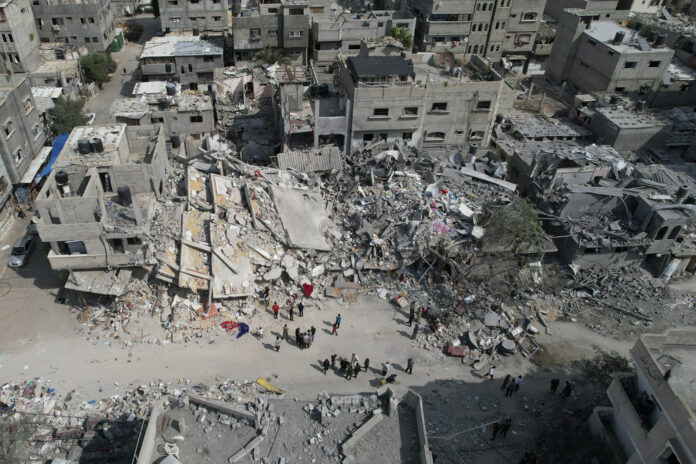 JERUSALEM — Iran's Foreign Ministry said Monday that Hamas potentially was ready to release the nearly 200 hostages it is holding if Israel stops its campaign of airstrikes on the Gaza Strip. The militant group hasn't acknowledged making such an offer.
Iranian Foreign Ministry spokesman Nasser Kanaani spoke at a news conference in Tehran. Iran's theocracy is a main sponsor of Hamas in its fight against Israel, Tehran's regional archenemy.
Hamas officials "stated that they are ready to take necessary measures to release the citizens and civilians held by resistant groups, but their point was that such measures require preparations that are impossible under daily bombardment by the Zionists against various parts of Gaza," Kanaani said.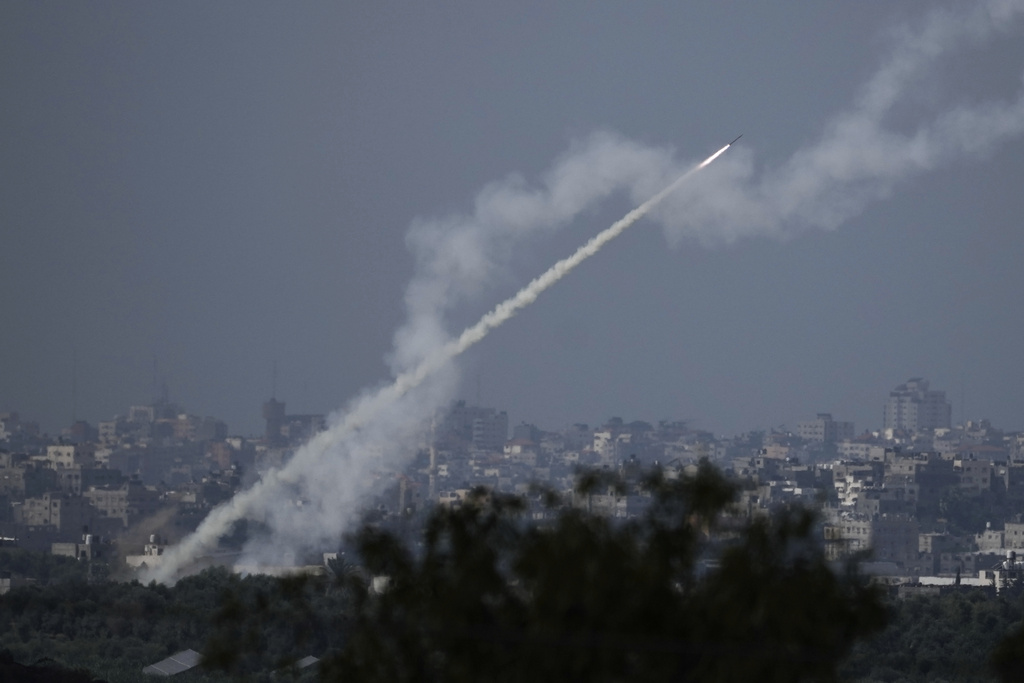 Hamas has said it will trade the captives for thousands of Palestinians held by Israel in the kind of lopsided exchange deals that have been reached in the past.
Iran has warned it could enter the war as well if Israel launches a widely anticipated ground offensive in the Gaza Strip in the coming days. Already, the Lebanese Shiite militia group Hezbollah, which is also sponsored by Iran, has launched missiles into Israel, though it insists that represents a "warning" for Israel rather than its full entry into the war.
"We heard from the resistance that they have no problem to continue resisting," Kanaani said, referring to Hamas. "They said the resistance holds military capability to continue resisting in the field for a long time."
ISRAEL SAYS 199 HOSTAGES ARE BEING HELD IN GAZA
JERUSALEM — The Israeli military says Hamas and other Palestinian militants are holding 199 hostages in Gaza — higher than previous estimates.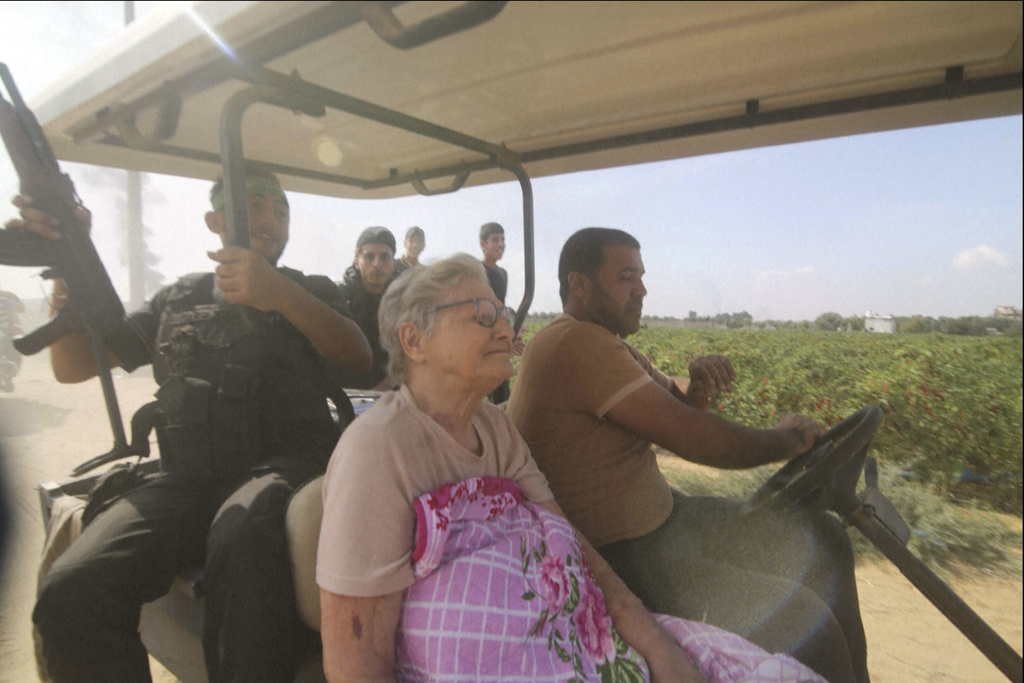 Rear Adm. Daniel Hagari, a military spokesman, said Monday that the families have been notified. He did not specify whether that number includes foreigners, or say who is holding them.
Most are believed to be held by the Hamas militant group, which rules Gaza.
FLIGHT OF 130 THAI EVACUEES ARRIVES FROM ISRAEL
BANGKOK — A Thai Air Force plane carrying 130 evacuees from Israel arrived early Monday in Bangkok.
The evacuation flight on an Airbus A340, carrying 127 men, two women and a girl, was the first of of a planned six flights by Thailand's air force. Small batches of evacuees had previously arrived on commercial flights.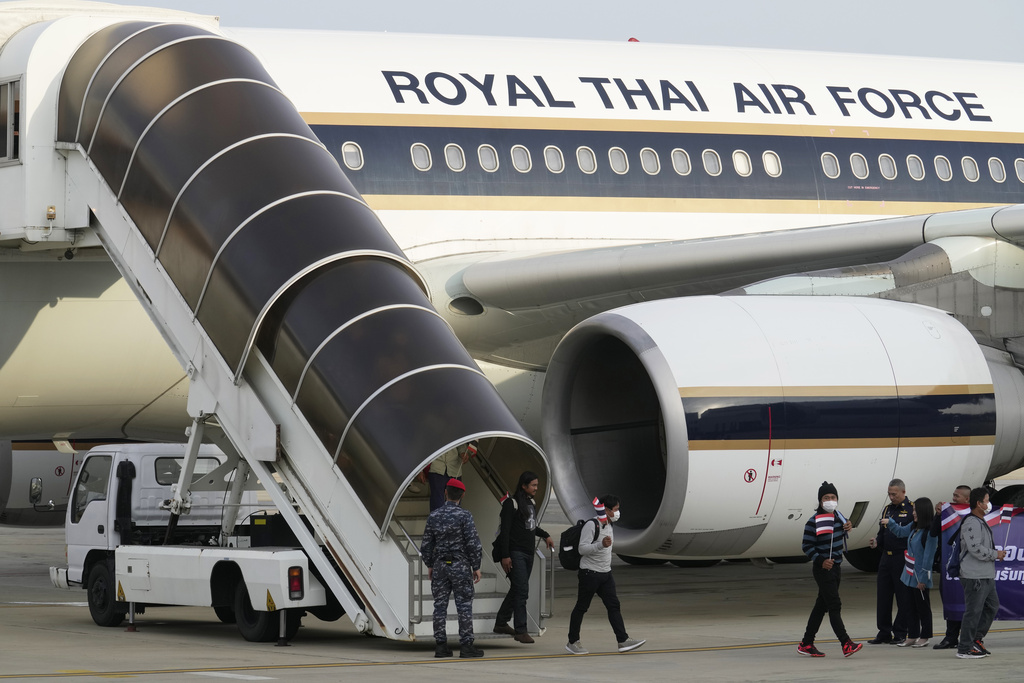 As of Saturday, 7,058 Thais in Israel had registered for voluntary repatriation, while 83 indicated their intention to remain in Israel, according to the Thai Foreign Ministry. Prime Minister Srettha Thavisin said Sunday that 28 Thais are reported to have been killed in the attack on southern Israel by Hamas, and another 17 abducted.
There are about 30,000 Thai workers in Israel, mostly employed as agricultural laborers, and some 5,000 had been working in the area that was affected by the violence.
_______
Related articles: