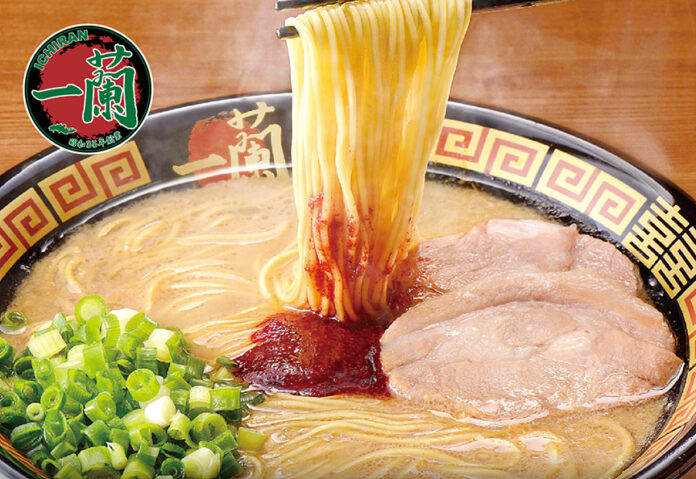 V2V Co., the authorised importer and marketer of Ichiran Ramen in Thailand since 2020, issued an apology and clarification regarding the issue of non-fresh ramen Ichiran noodles and the origin of soup base in their pop-up store in Thailand.
The official statement, released on the evening of November 16, addresses the following points:
1. The noodles served at the pop-up store are not fresh ramen noodles but rather dried ramen noodles of the same quality as those found in Ichiran's boxed products. These noodles are imported directly from Japan to facilitate convenience in preparation at the pop-up store, and they are selected and packed by Ichiran.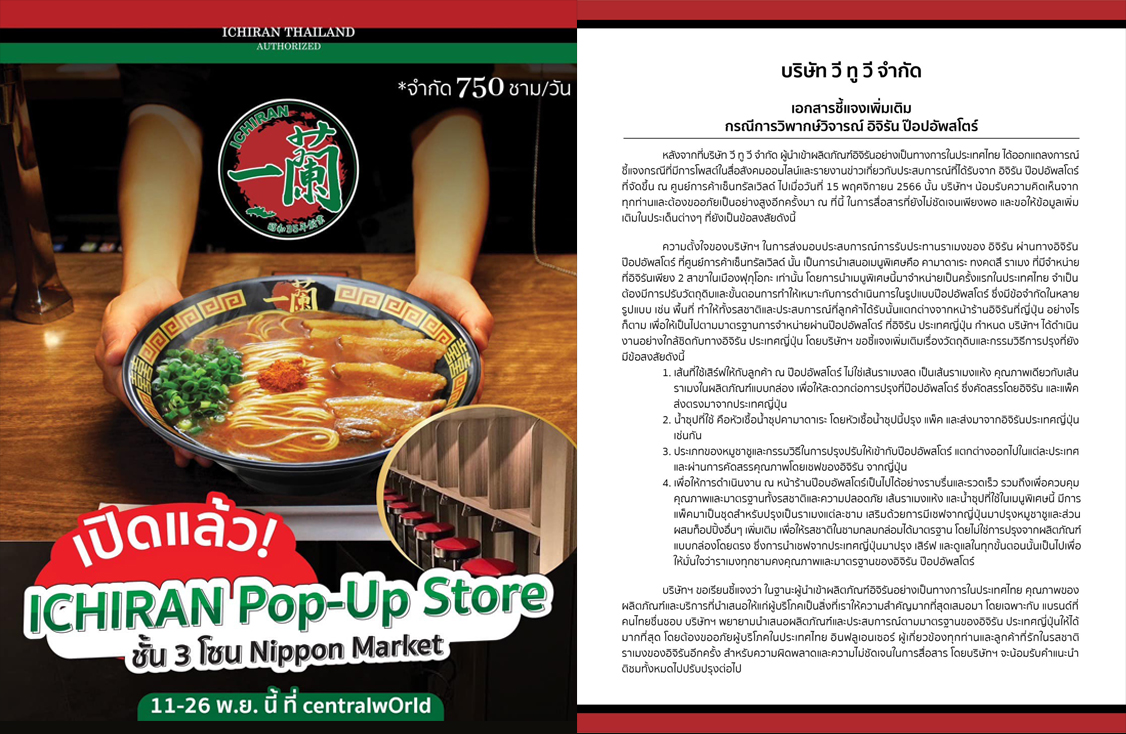 2. The soup base used is made from the head stock of Kamadare ramen soup. This soup base is prepared, packed, and sent directly from Ichiran in Japan.
3. The type of Chashu pork and the cooking methods are adjusted to suit the pop-up store in each country. The quality is ensured through the selection process by Ichiran's chefs from Japan.
4. The special menu is packaged as sets for individual ramen bowls, enhanced with Japanese chefs who prepare the Chashu pork and other additional toppings. This ensures a consistent and high-quality taste in every bowl, different from directly using the boxed products.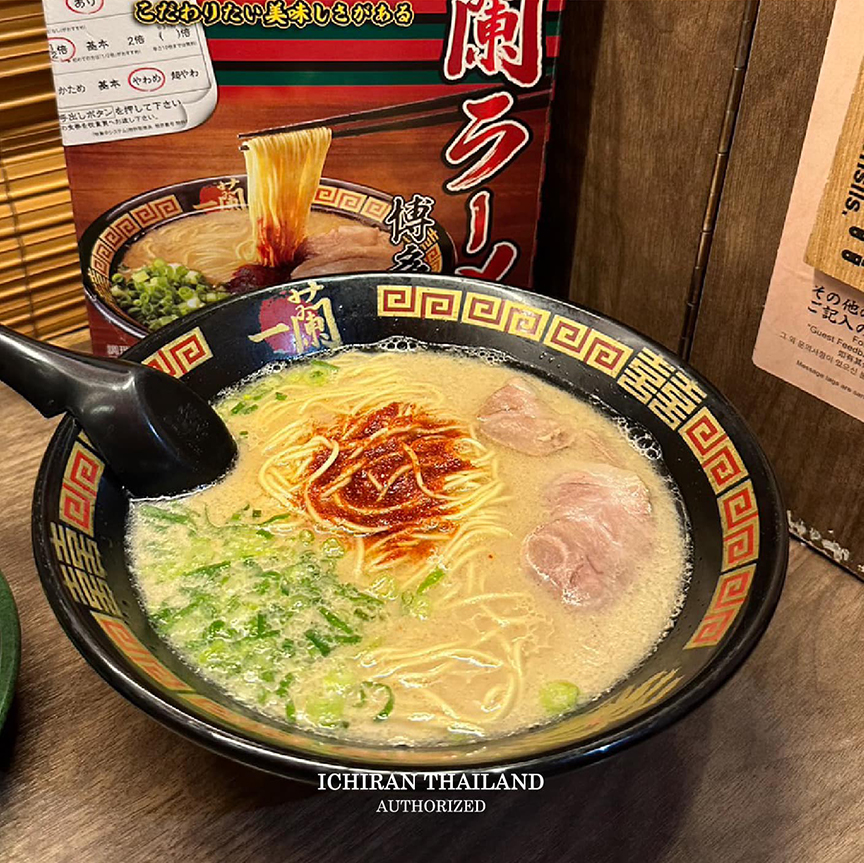 "As the official importer and distributor of Ichiran products in Thailand, Ichiran Thailand emphasizes its commitment to delivering high-quality products and services to Thai consumers. The company apologizes for any confusion caused by the miscommunication and reaffirms its dedication to meeting the expectations of Thai consumers who appreciate the taste of Ichiran ramen," it stated.
Ichiran is one of the most well-known chains specializing in tonkotsu ramen, having exported their ramen and unique dining style to cities abroad.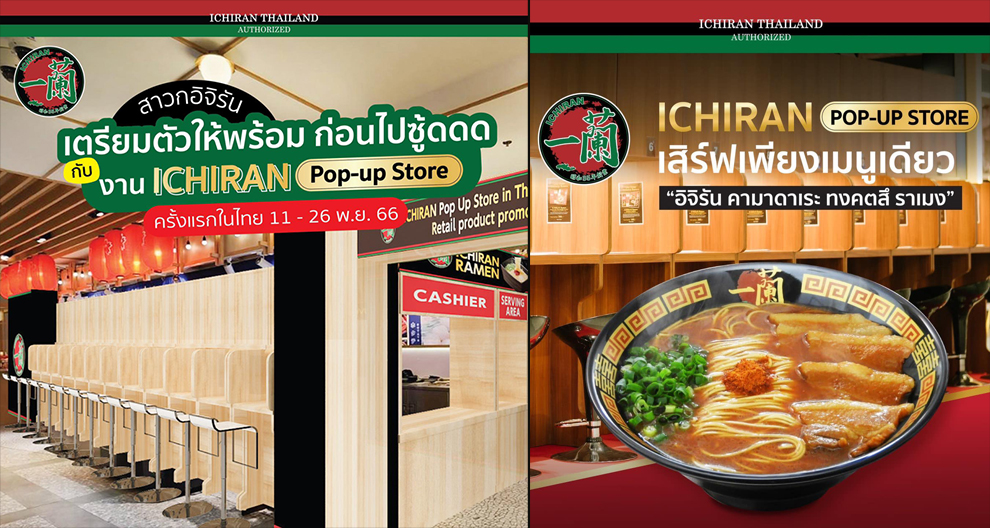 Considered the best tonkotsu ramen in the world, ICHIRAN began in 1960 as a family-owned ramen stall in Fukuoka in Western Japan. Since then, President and CEO Manabu Yoshitomi has grown the business to 83 locations throughout Asia and three in New York City.
It has just open ICHIRAN Pop-Up Store at Central World, 3rd floor, Nippon Market Zone (Old Isetan), November 11 – 26, 2023.
_____