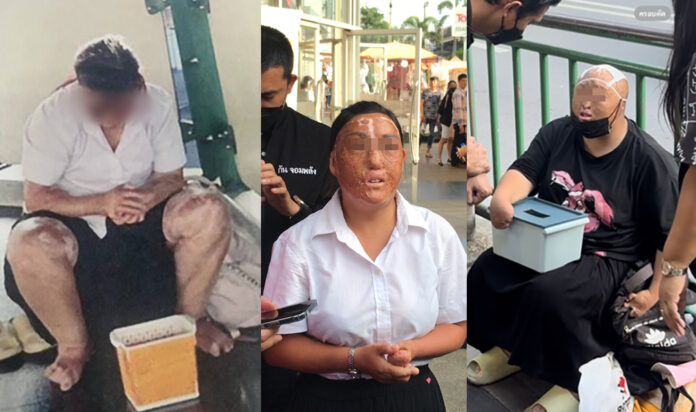 BANGKOK – Six Chinese beggars were arrested in Bangkok on November 21, 2023, and are being questioned. The investigation is still underway to determine whether it is an international human trafficking organisation using Thailand as a base to send money back to China after they found that each of them earned approximately 10,000 baht a day.
Pol. Lt. Gen. Thiti Saengsaeng, commander of the Metropolitan Police Bureau, ordered the arrest of Chinese beggars in the area of Pathumwan, Phaya Thai, Bang Phlat, Bang Rak, and Thung Maha Mek, a total of 6 people, since Sunday, November 19.
Officials from the Ministry of Social Development and Human Security and the Bang Phlat Police Station started to inspect the Pinklao area in front of a well-known department store on Sunday after receiving reports that there are Chinese men and women begging there.
Firstly, they found two Chinese women whose faces appeared to have acid burns. They also have incomplete hands. One of them, who wore a Thai student uniform, fled inside the department store lavatory. The cops then came in and invited her to be inspected. They noticed she had multiple 20-baht coins and bills, totaling 10,700 baht from begging all day.
Later, a Thai woman claimed to be the interpreter for Chinese beggars who came to the police station and requested their release by promising to pay bail. However, the police did not release them because they needed to examine whether these people had been trafficked.
According to investigation  It is believed that Chinese beggars and their interpreters know each other, even though they did not enter to Thailand at the same time. Two Chinese beggars lived together in the Wang Thonglang neighbourhood, while others were allocated among Bangkok's hotels.
The beggars who were apprehended at Phaya Thai and Bang Phlat police stations claimed to have been travelling till they ran out of money. One beggar tried to convert a tourist visa to a student visa by applying to a Thai university.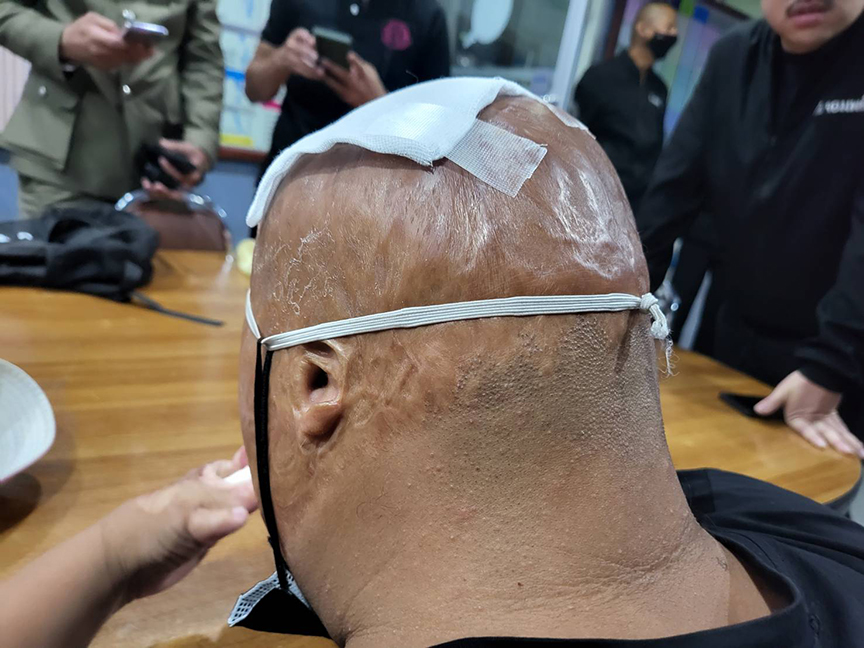 It was initially assumed that Thais were involved. Officials will also take action against individuals who supply such beggars with shelter.
Sarawut Munpho, Director of the Division of Welfare Protection and Quality of Life Promotion, Ministry of Social Development and Human Security, stated that since 2016 until now, there have been 7,151 beggars, comprising 4,678 Thais and 2,473 foreigners aged 22–47 years, the majority of whom are Cambodians, and 68 Chinese.
Varawut Silpa-archa, the Minister of the Ministry of Social Development and Human Security, addressed the issue of Chinese beggars at Government House, suggesting that these Chinese beggars may be victims of international human trafficking.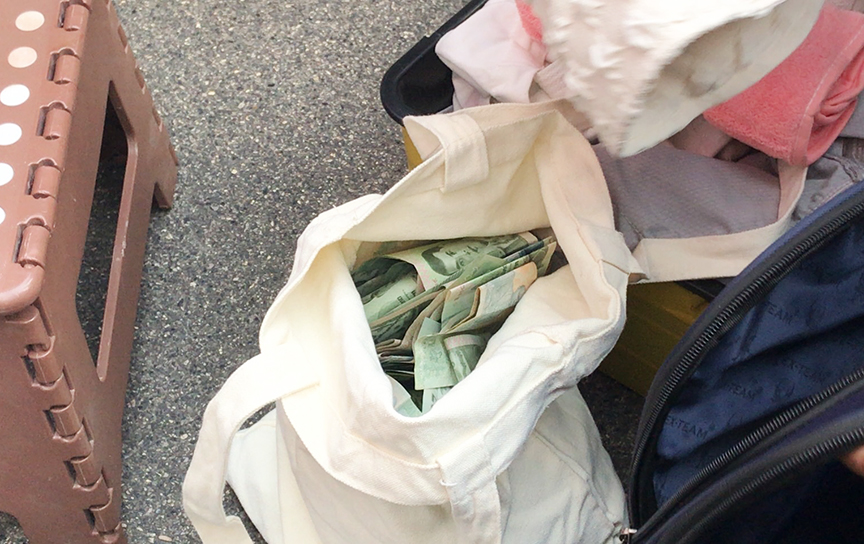 The ministry has been coordinating with various agencies, including the security and police forces. He stressed that cases involving Thai nationals are easier due to existing laws, but for foreign cases, especially those with expired passports, there are additional legal difficulties in entering the country.
Varawut emphasized that begging is illegal throughout Thailand, whether through trespassing or violations of various related laws. The problem of human trafficking in Thailand is a top priority and investigations into each case are continuing. He urged law enforcement agencies to intensify investigations into similar cases to understand their link to human trafficking.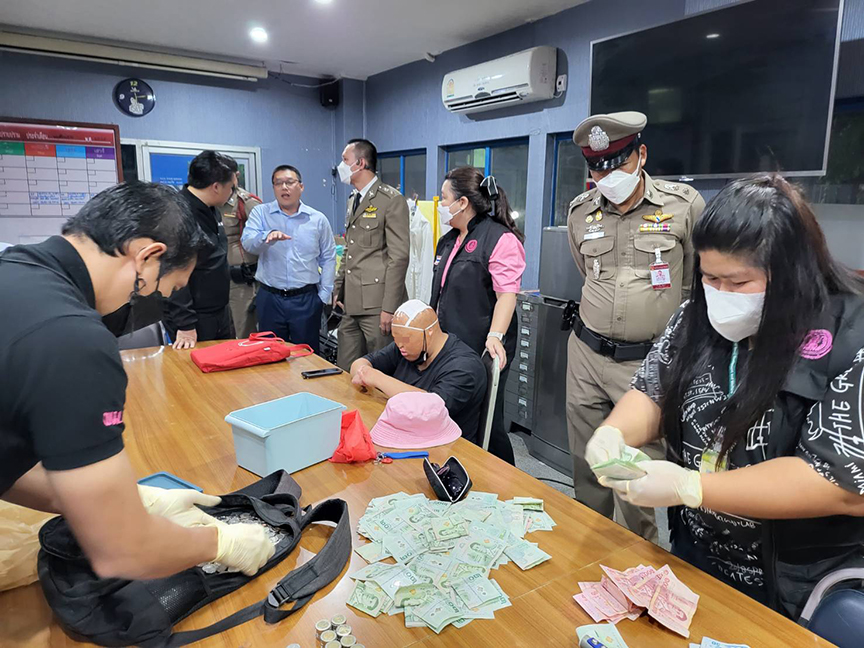 He sent a message to the public through the mass media asking them to report any case of begging. He pointed out that both begging and giving alms to beggars is an offence against the law. When encountering foreign beggars, especially in crowded areas, citizens are urged to immediately report to the Human Security Emergency Management Center (HuSEC) by calling the hotline 1300. The center has rapid response units and officers to deal with such problems urgently.
Currently, Thailand is in the process of preparing the Tip Report or reporting on human trafficking to the relevant foreign authorities. It is expected to be finalized by the end of this year and submitted to the relevant authorities in January 2024.
Thailand is therefore required to submit this report annually, which consists of three main sections: 1) judicial proceedings and prosecution, 2) prevention and awareness raising, and 3) victim assistance and support. Various agencies, including the National Police, the Ministry of Labour and the Ministry of Social Development and Human Security, oversee each section.
Thailand is currently classified as Tier 2, which corresponds to a medium level. The government has been actively working to maintain this status both in the current and previous terms of office. The aim is to elevate Thailand to Tier 1.