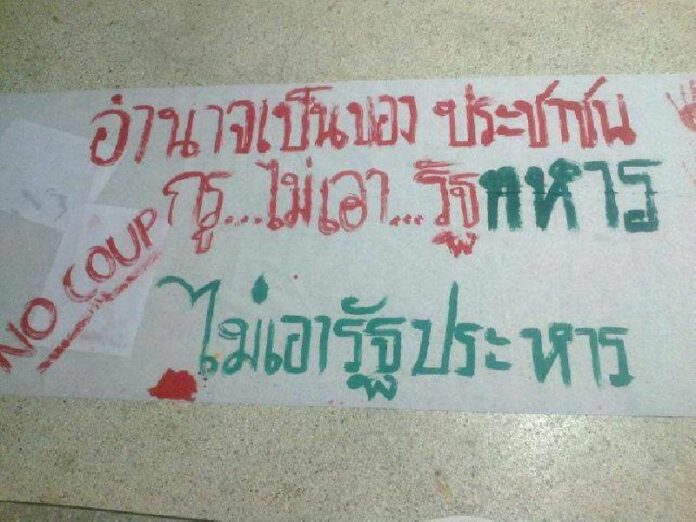 (Prachatai English)
Contrary to what the junta has tried to claim, that all detainees have been very well treated while in custody, other than being deprived of their freedom, a second account of degrading treatment of an anti-coup protester has emerged. A student activist said he was threatened with enforced disappearance and being killed because he had protested against the coup just twice. The story also shows how the media saved him from detention.

Prachatai earlier reported the first account of degrading treatment of anti-coup protesters by the military. This involved threats of killing and deprivation of water.
Read more of the story here.
Note: Khaosod English is not responsible for content on other websites.