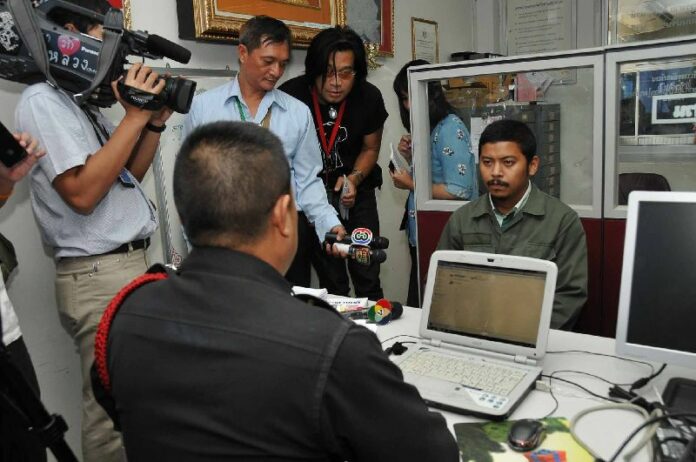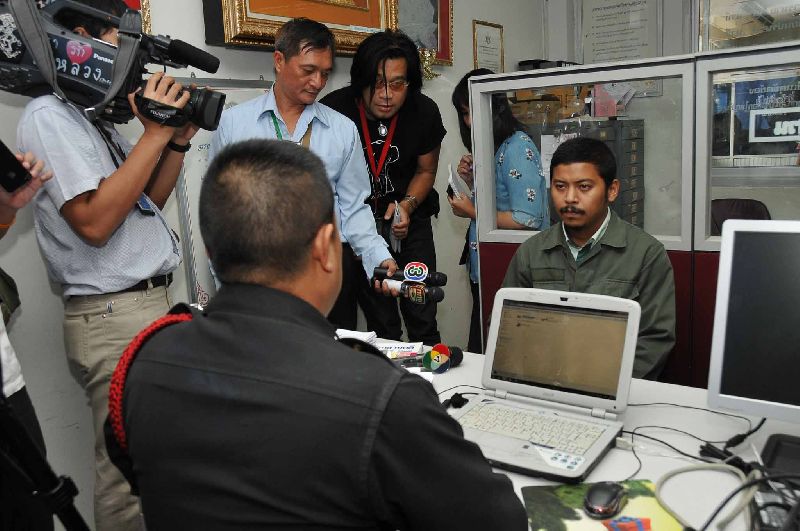 BANGKOK — The 30-year-old man who was filmed driving his motorcycle into a 7-11 store surrendered himself to the police today after the video of his adventure went viral on the internet this week.
The video shows the man driving around aisles of a 7-11 store, much to the bewilderment of onlookers. Earlier this week, police made an announcement on Channel 3 describing the man's action as unlawful and urging him to report for criminal prosecution.
The motorcyclist, identified as Methat Srisuchat, 30, met with Pol.Lt. Noppa Thongbo at Bangkok Yai Police Station this afternoon to give his testimony.
Mr. Methat said the incident took place "in mid 2013" at a 7-11 store in Bangkok. According to Mr. Methat, he was dared by his friends to drive into the convenience store on his motorcycle.
"I was reckless," Mr. Methat told police.
The motorcyclist explained that the video was filmed by his friends for private viewing, but it appears that someone uploaded the clip on the internet few days ago.
"I came to see the officers to offer my apology," Mr. Methat said, "I did not have any ill intention. I didn't do it because I wanted to damage the store. I was just reckless."
Police say Mr. Methat has been charged with disrupting public order and violating traffic laws.