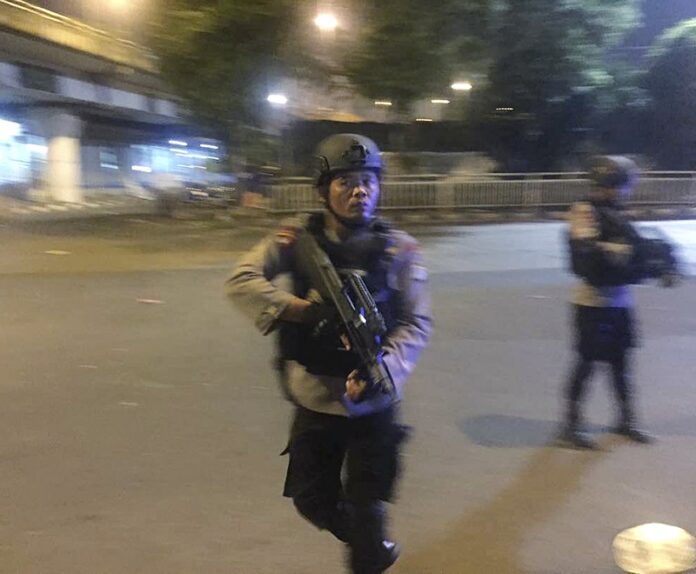 JAKARTA — Police say a suspected suicide bomb blast near a bus terminal in Indonesia's capital has killed a policeman and injured four other officers.
Vice National Police Chief Syafruddin, who uses one name, said an initial investigation showed that the suspected suicide bomber had also died in the blast.
The explosion occurred Wednesday evening in a parking lot next to the bus terminal in the Kampung Melayu area of eastern Jakarta. The injury toll was unclear, with broadcaster TV One reporting that two civilians including a female student had been wounded.
A police bomb squad was investigating the explosion.
Indonesia, the world's most populous Muslim country, generally follows a moderate form of the faith.