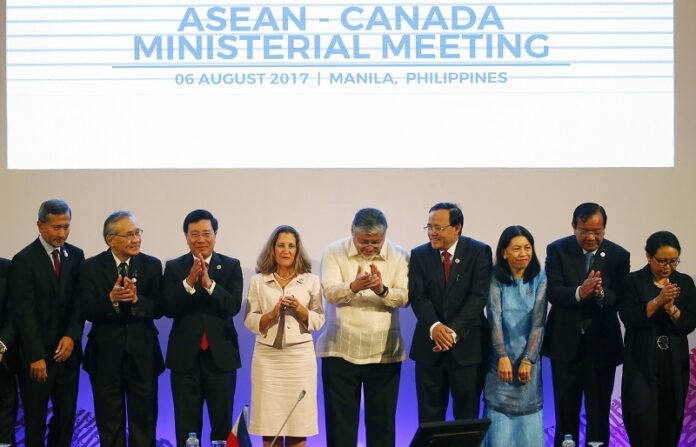 MANILA — Two Southeast Asian diplomats say disagreements over North Korea's intercontinental ballistic missile tests and territorial disputes in the South China Sea have prevented the region's top diplomats from promptly issuing their joint communique after an annual summit in Manila over the weekend.
One of the diplomats tells The Associated Press that Cambodia expressed concern over the issuance by the Association of Southeast Asian Nations' foreign ministers of a separate statement criticizing North Korea's two ICBM tests last month.
The diplomat said Sunday Cambodia wants its sentiments on the Korean Peninsula better reflected in the ASEAN foreign ministers' joint communique, causing a delay in its issuance Saturday after the ministers concluded their meeting.
Another diplomat says the wordings on the South China Sea issue to be included in the communique had not yet been finalized Saturday.
The diplomat says the South China Sea may be settled faster and will likely not carry sensitive issues that China objects to because the ministers are aware of Beijing's crucial economic and trade relations with ASEAN member states.
Both diplomats spoke to the AP condition of anonymity because they were not authorized to discuss the issues publicly.
Story: Jim Gomez