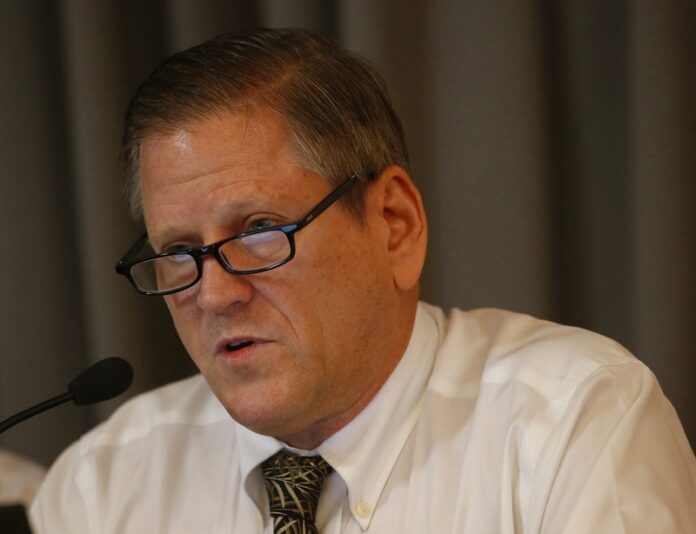 BANGKOK — Rights groups say foreign governments should refuse to recognize Cambodia's next elections and consider sanctions on its leaders if the main opposition party is dissolved.
Prime Minister Hun Sen's government took legal steps earlier this month to disband the Cambodia National Rescue Party, the latest escalation in a series of attacks on the opposition, the media and civil society groups before elections next year, including the arrest of opposition leader Kem Sokha. The country's compliant courts are unlikely to offer any resistance to the government moves.
At a news conference in Bangkok on Wednesday, organizations including the International Commission of Jurists and Human Rights Watch said democratic governments need to act decisively to halt what they described as Cambodia's slide into dictatorship.
Human Rights Watch's deputy Asia director, Phil Robertson, said repression in Cambodia has reached the level at which sanctions against top political and army leaders should be considered.
Foreign governments should also withdraw technical assistance for Cambodia's elections, due next July, if the main opposition party is disbanded, to avoid lending the polls legitimacy, he said.
"Quite clearly we're on the cusp of losing another democracy in the world. The United States has essentially stood by and allowed it to happen," Robertson said.
"Hun Sen is looking around, he's seeing very little comment from the international community, and for him that's a green light to continue the repression," he said.
If the main opposition party is disbanded, Hun Sen's government plans to redistribute its 55 seats in the lower house of the National Assembly to five political parties that didn't win any seats in the 2013 general election.
In other recent moves that tightened the grip of Hun Sen's government, an independent English-language newspaper, The Cambodia Daily, was shut down after being accused of not paying a huge tax bill, an assessment it disputed.
More than a dozen radio stations that broadcast dissident voices or used programming from the U.S. government-funded Voice of America and Radio Free Asia were forced to stop broadcasting for alleged breach of regulations.