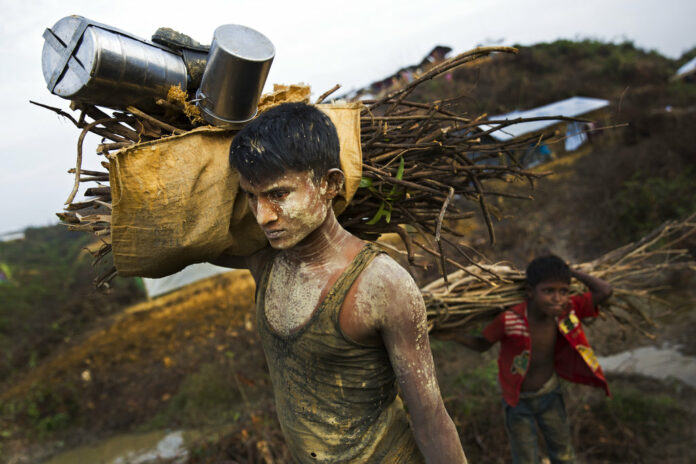 DHAKA, Bangladesh — A boat carrying up to 45 Rohingya Muslims fleeing Myanmar capsized in the Bay of Bengal on Tuesday morning, and a Bangladeshi official said four bodies were recovered.
It was not clear how many people were missing.
Mohammed Mikaruzzaman, local government administrator at Ukhiya, said some 23 people were rescued and a dozen of them were being treated.
The boat capsized Tuesday morning near Inani beach in Cox's Bazar district, which borders Myanmar.
More than 600,000 Rohingya Muslims have reached refugee camps in Bangladesh since Myanmar's security forces launched operations Aug. 25 that the United Nations and others have described as "ethnic cleansing."
About 190 people trying to flee have died in boat accidents in the Bay of Bengal or nearby waterways.