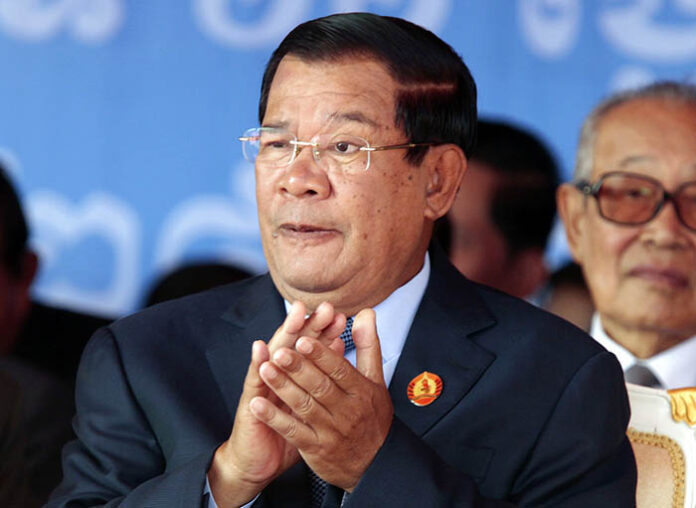 PHNOM PENH, Cambodia — Two Cambodian journalists who worked for U.S.-funded Radio Free Asia were charged with espionage on Saturday, the latest targets in an intensifying crackdown on perceived opponents of the country's authoritarian prime minister.
The pair — Uon Chhin and Yeang Socheameta — were arrested Tuesday and are suspected of supplying information to a foreign state, a spokesman for the Phnom Penh Municipal Court, Ly Sophana, said.
The government of Prime Minister Hun Sen and its allies in the judiciary have been clamping down hard on critics in recent months, shutting down more than a dozen radio stations and dissolving the main opposition party this week.
In September, Radio Free Asia's Phnom Penh bureau closed its office in the Southeast Asian nation after operating for 20 years, citing government intimidation of the media, which it said had reached an "unprecedented level."
The same month, the independent English-language newspaper The Cambodia Daily was forced to shut down after being accused of not paying a huge tax bill — a charge it said was politically motivated.
The crackdown is seen as part of the Hun Sen government effort to neutralize political opponents ahead of elections next year.
Hun Sen has been in office since 1985 and has held a tight grip on power since ousting a co-prime minister in a bloody 1997 coup. Although Cambodia, ravaged by the murderous Khmer Rouge regime in the 1970s, is now nominally a democratic state, its institutions remain fragile and the rule of law weak.