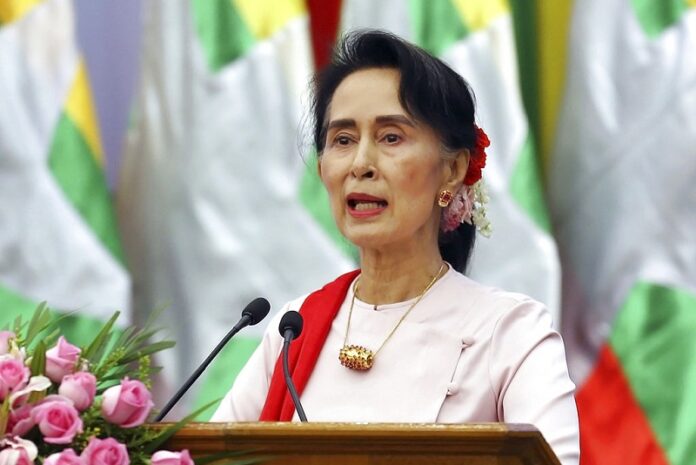 NAYPYITAW — Myanmar leader Aung San Suu Kyi says the world is facing instability and conflict in part because illegal immigration spreads terrorism in a speech that comes as her country is accused of violently pushing out hundreds of thousands of unwanted Rohingya Muslims.
Suu Kyi did not directly mention the refugee exodus in her speech to welcome European and Asian foreign ministers in Naypyitaw, the capital of Myanmar. But her speech highlighted the views of many in Myanmar who see the Rohingya as illegal immigrants and blame the population for terrorist acts.
The Rohingya exodus is sure to be raised by the visitors at the meetings held Monday and Tuesday.
Suu Kyi said conflicts around the world gave rise to new threats and emergencies, citing how illegal immigration spread "terrorism and violent extremism, social disharmony and even the threat of nuclear war."