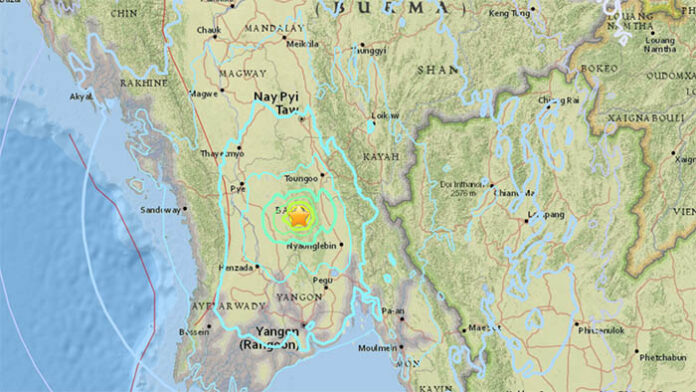 YANGON — Several earthquakes caused some panic in Myanmar's largest city early Friday, but no serious injuries or major damage has yet been reported.
Residents said their six-story building shook three times, with the strongest quake lasting at least a minute.
"We were sleeping, but as the building was shaking pretty strong, we all woke up in a panic," Yangon resident Swe Swe Myint said.
The U.S. Geological Survey said the first quake just before 1a. was magnitude-6.0 and had a shallow depth of 10 kilometers. The epicenter was about 27 kilometers southwest of Phyu township, about 172 kilometers north of Yangon.
Three quakes of magnitude-5.3 and magnitude-5.2 followed within 20 minutes.
Myanmar Earthquake Committee said the epicenters were close to at least two dams.
But after daylight broke, no major damage or casualties had yet been reported.