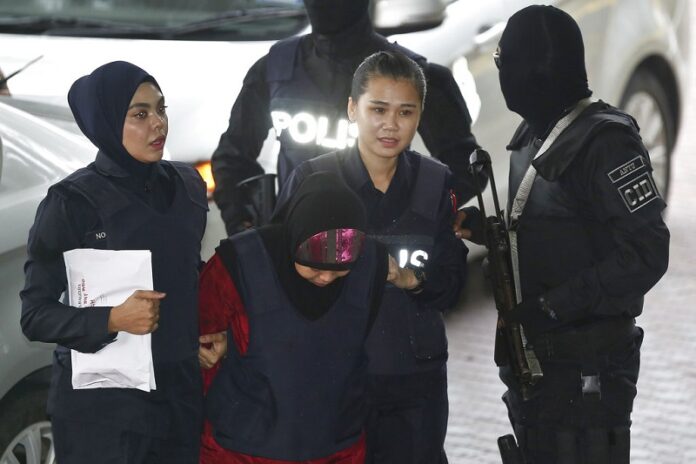 SHAH ALAM, Malaysia — The trial of the two women accused of killing the estranged half brother of North Korea's leader has resumed after a seven-week recess, with witnesses taking the stand to verify the authenticity of security camera footage showing the attack.
Prosecutors at the trial in Malaysia on Monday called three technicians working at the airport and airport hotel to explain how they extracted relevant images from the main computer server and copied them to discs. This was to enable the court to accept the footage as evidence.
Indonesian Siti Aisyah and Vietnamese Doan Thi Huong are accused of smearing VX nerve agent on Kim Jong Nam's face in a crowded airport terminal in Kuala Lumpur last Feb. 13. They pleaded not guilty to murder charges when their trial began Oct. 2.