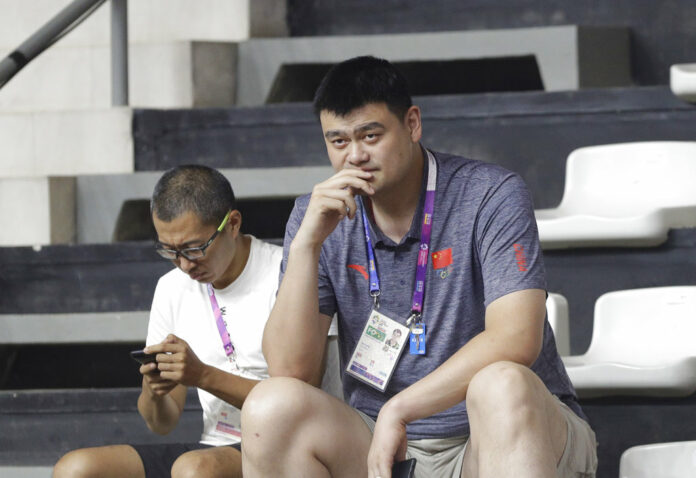 JAKARTA — Cleveland Cavaliers guard Jordan Clarkson watched from the bench, not quite able to make it to the Asian Games in time to play in the opening game for the Philippines.
Yao Ming was there, too, also keeping a close eye on the Philippines' opening 96-59 win over Kazakhstan.
After getting a special exemption from the NBA to play for the Philippines in Jakarta, the US-born Clarkson should be ready to suit up for the next game against China. And that has the attention of ex-Houston Rockets and Chinese all-star center Yao.
Clarkson, one of three NBA players given an exemption by the league to play in Jakarta, said he had a frustrating time while his status for the tournament was being considered. The NBA also granted exemptions to Houston Rockets 7-foot-1 (2.17-meter) center Zhou Qi and Dallas Mavericks forward Ding Yanyuhang to play for China.
"We went back and forth so many times, saying I was going to play, then I wasn't going to play," the 6-5 (1.96-meter) Clarkson told Philippines' reporters after Thursday's game. "Now, being able to participate is awesome.
"I'm very excited to know that I'm finally getting to do this, being able to play … for the country. It's definitely something that I've been looking forward to."
Clarkson, who qualifies to play for the Philippines through his maternal grandmother, has four days to get familiar with "fun style of play."
"I feel the support, the love all the time," he said. "My grandma is real proud I'm able to do this now."
The Philippines is playing a tournament for the first time since 10 players and two coaches were suspended following a wild brawl in a World Cup qualifier against Australia on July 2. Three Australian players were also suspended.
Video of the brawl was widely played around the world, with punches thrown, chairs tossed at players, and security needed to restore order.