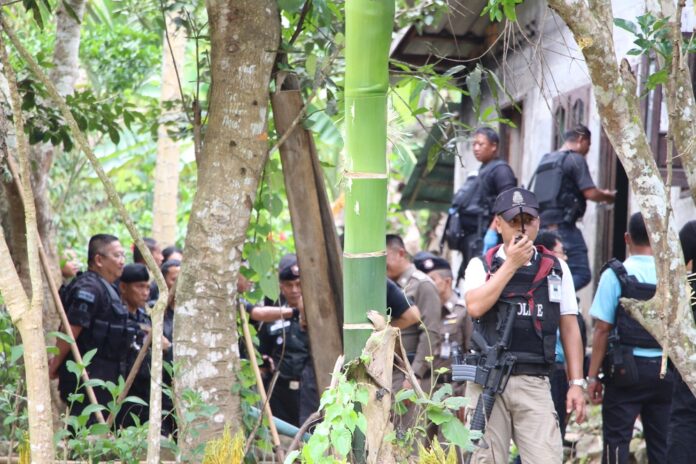 YALA — Two suspected militants were killed in a clash with security forces Thursday in Yala province while five others were captured, an army general said.
The group appeared to be the same one behind an attack on a security checkpoint in April 2017, according to regional army commander Piyawat Nakwanich. A number of firearms were reportedly confiscated. No law enforcement officials were injured.
Gen. Piyawat said a combined force of police and soldiers raided the forest house after they received complaints from residents about suspicious-looking individuals. Five men surrendered immediately, but two others holed up in the house and fired at security officers, forcing them to return fire, Piyawat said.
He added that upon checking their records, police discovered all were named in outstanding warrants for allegedly staging an attack that wounded nine people at a checkpoint last year. Police blamed the attack on local separatists.
Today's clash came five days after an army ranger was killed in an ambush in Pattani province.