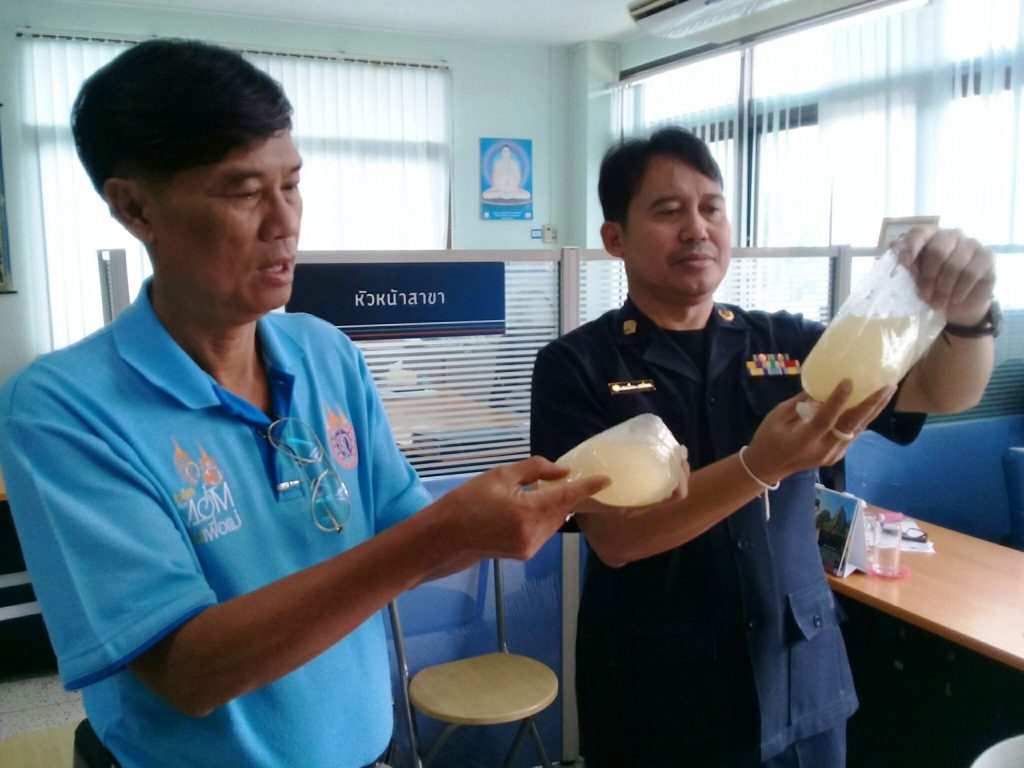 BURIRAM — A woman selling 5-baht fermented rice sweets in Buriram won widespread sympathy after she was fined for violating alcohol laws. But after officials were slammed for overzealous enforcement, they pointed out Thursday the problem wasn't her traditional sweets but rather the bags of moonshine sold with her treats.
Sanay Powngrum was selling kaomark, a sweet fermented rice dessert, in banana leaves at the Krasang Market when she was busted Wednesday. Her 42-year-old daughter, Boonmanee Powngrum, was able to talk the Excise Department down from 50,000 baht to a fine of 10,000 baht.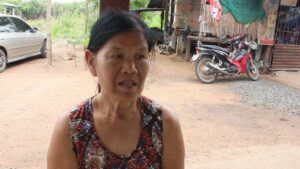 The story brought accusations on social media that the department was exploiting the poor, especially since kaomark is exempt from alcohol regulations. Enough so that local officials stepped forward to defend their actions and accuse Sanay of falsely asserting that they had fined her for the alcohol-infused sweets.
"We didn't catch granny selling kaomark, we caught granny selling moonshine," said local official Nopparat Janyavarangorang.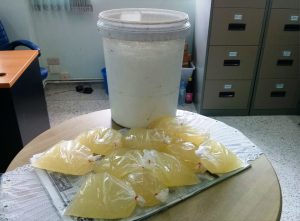 Sanay got caught up in a crackdown that came after reports that many vendors were selling Sato, a traditional Isaan beer made from rice. Some legal Sato is sold by brewers who bottle it under brands such as Siam Sato.
The Excise Department writes the alcohol tax rates and goes after illegal sales. All home-brewed alcohol is illegal.
Related stories:
Bangkok Man Opens Microbrewery in Home. Goes Straight to Jail.
Thai Craft Beer's New Strategy: Keep Brewing Until Law Catches Up
Brewing Discontent: Frothy Passions Erupt When Thai Craft Beer Goes Big