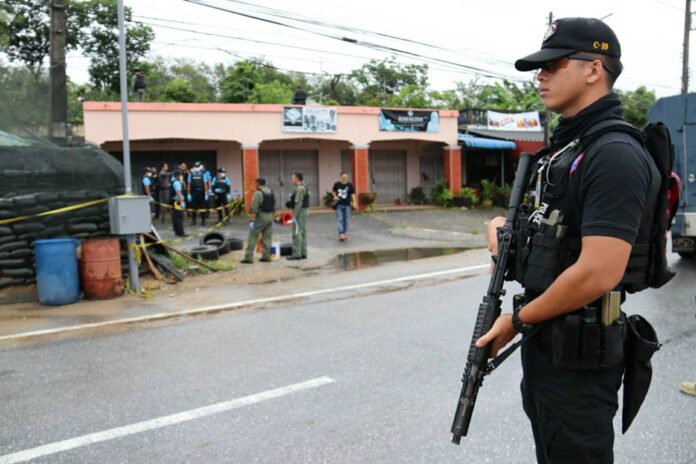 BANGKOK — Recent attacks by suspected separatists in the south left one policeman dead and more than a dozen injured even as government and rebel reps meet for another round of peace talks.
Nine police and military personnel were wounded Monday morning when unknown assailants fired a grenade at their checkpoint in Yala province, just four days after a police officer was shot dead at a police station. The latter incident also injured five others.
The violence comes as the government and separatist umbrella groups hash out a plan to designate some residential areas as "safety zones" that must be spared from attack.
The head of the Thai delegation said Monday the current dialogue is unrelated to the uptick in bloodshed.
"What happened in the area is common. Whether it increases or decreases depends on preventive measures by local security forces," Gen. Aksara Kerdphol said by telephone. "What happened in the area is not related to the talks."
Today's attack took place at about 8am at a joint security checkpoint in Yala's Krong Pinang district 8.00am. Police believe an M79 grenade launcher was used by the assailants, which they suspect to be insurgents active in the region.
On Thursday, a group of gunmen drove by the Ra-Ngae Police Station and opened fire on ranks of policemen as they were saluting the Thai flag. One officer was killed and five wounded, including the station chief.
Asked whether the attack was intended to send any message by any group, Gen. Aksara said he didn't think so.
"We are talking with each other, and we are using facts with each other," the general said. "Please don't speculate, make links and sow suspicion in society."
More than 6,800 people, many of whom were civilians, have died in the southern border region since secessionist violence broke out there in 2004, according to Deep South Watch.
Related stories:
Prayuth Upbeat on Peace Talks After Insurgent Leader's Death